An unlikely trio Ruuxa, Raina, and Little Rae don't appear to notice their extreme species difference.
Ruuxa had a tough start. Abandoned by his mother, the cheetah kitten was alone in the world. On top of that, he was born with a genetic disorder called chondrodysplasia. The disorder caused his legs to bow inward and prevented him from doing what cheetah's do best, to run. He needed surgery and the love and affection from a best friend.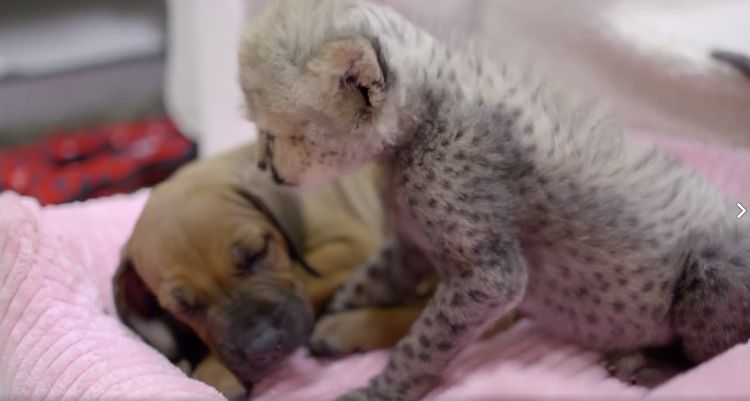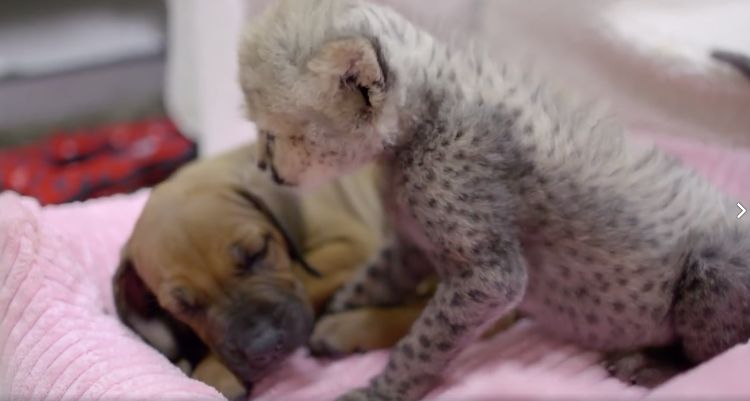 Ruuxa was introduced to Raina when the two were tiny little pups. Raina, a Rhodesian Ridgeback, immediately adopted Ruuxa as his bestie. When Ruuxa had surgery to fix his bowed legs, Raina was there to help nurse him back to health.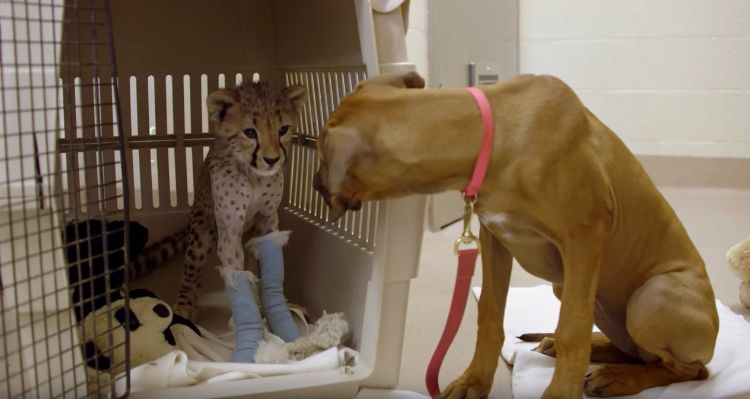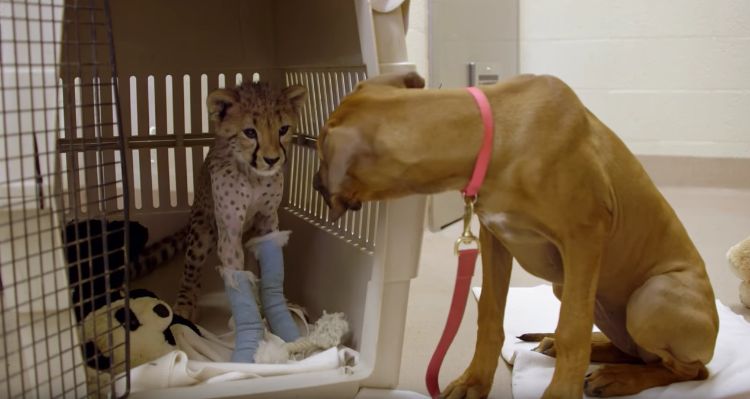 Eventually, the zookeepers decided to test Ruuxa's agility and clocked him doing a 100m dash. The big cat smashed it, running at 70mph with Raina taking up the rear at a solid 20mph.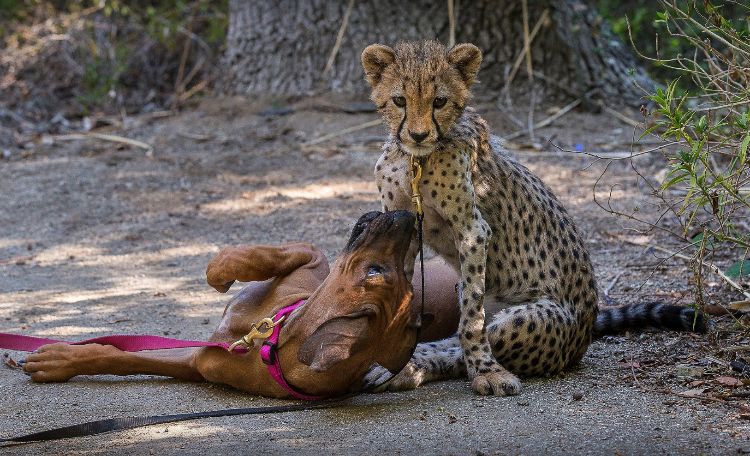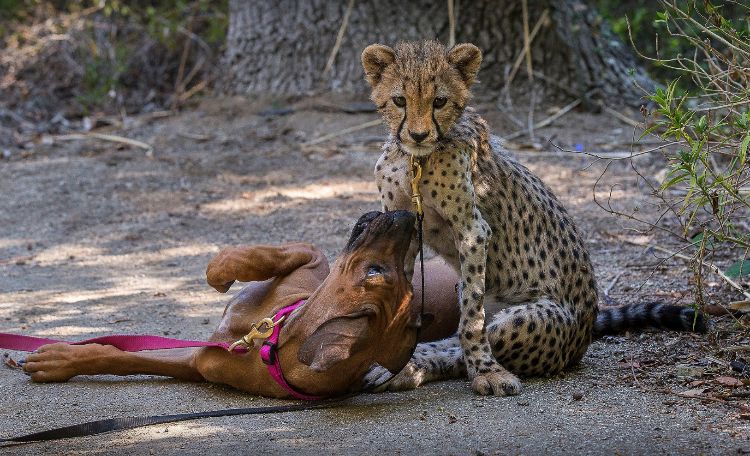 The duo became a trio when the San Diego Zoo decided to introduce Little Rae, a Rhodesian Ridgeback puppy. The pup is currently training to one day be another cheetah's therapy hound. Little Rae's learning by watching Raina and Ruuxa interact, and he injects his own crazy energy into the pair's routine.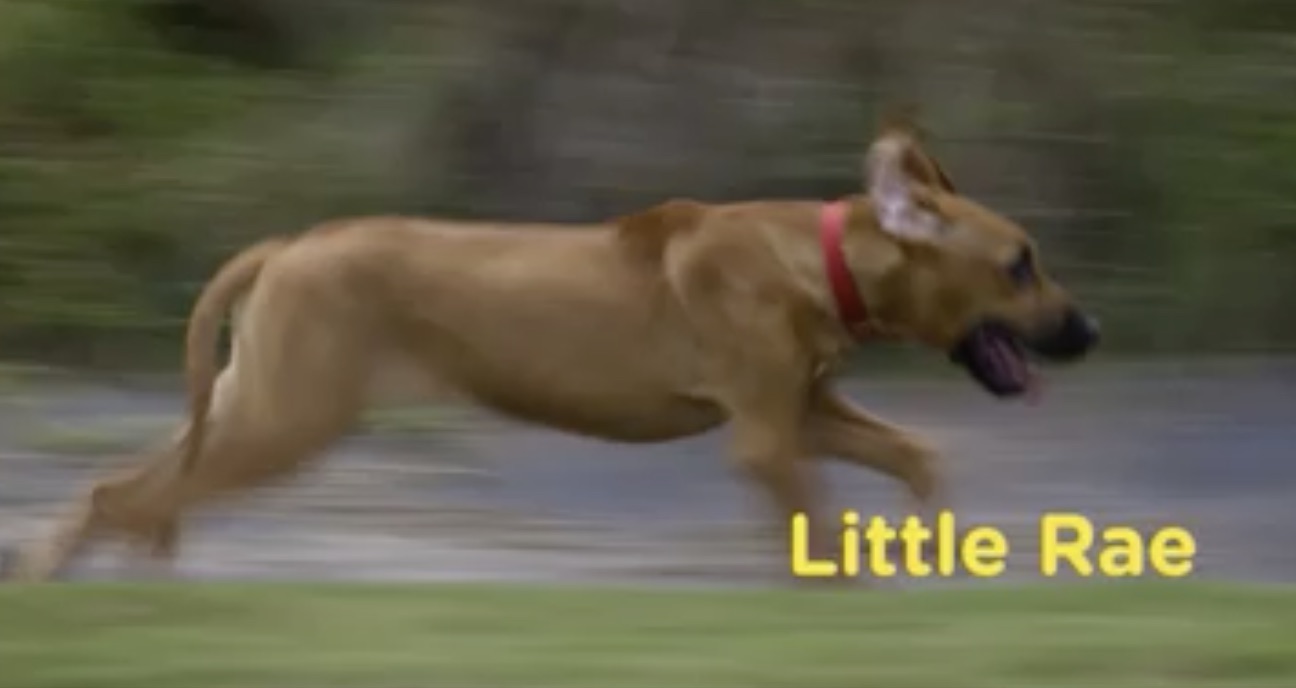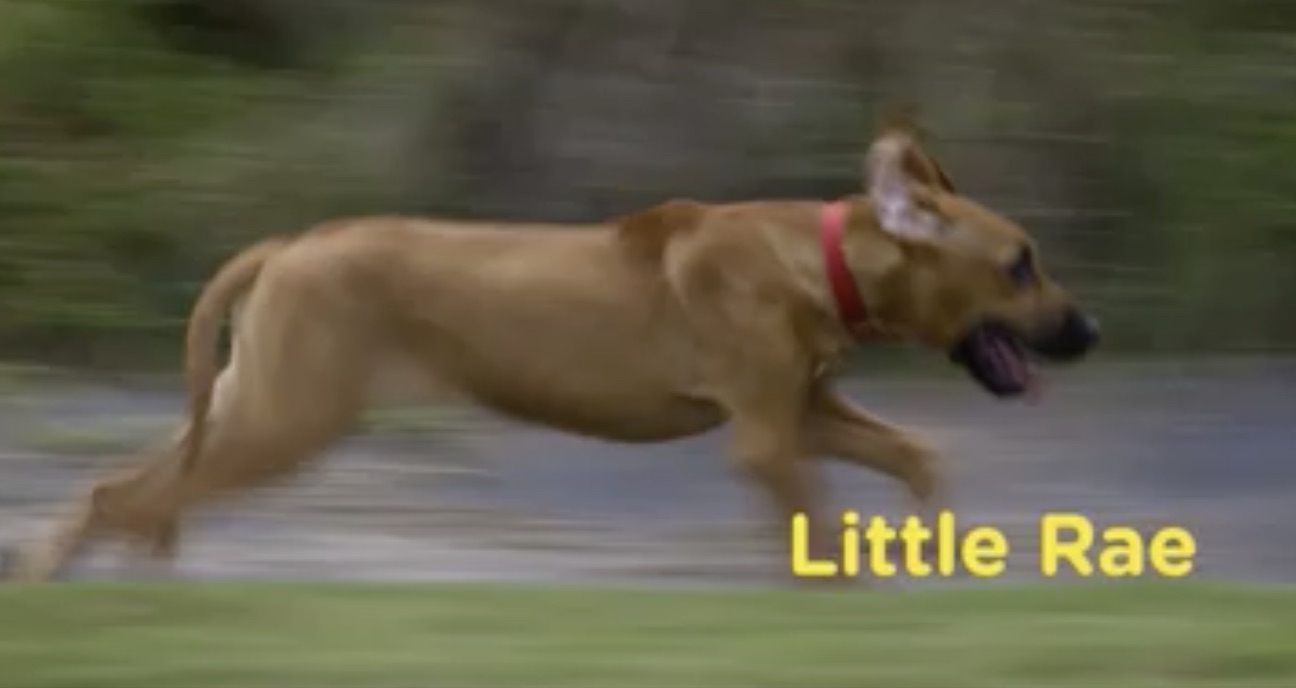 It isn't unusual for zookeepers to pair a dog with a cheetah, just like Kumbali and Kago. Cheetahs are naturally nervous creatures, so the dogs give the big cats cues that everything's okay.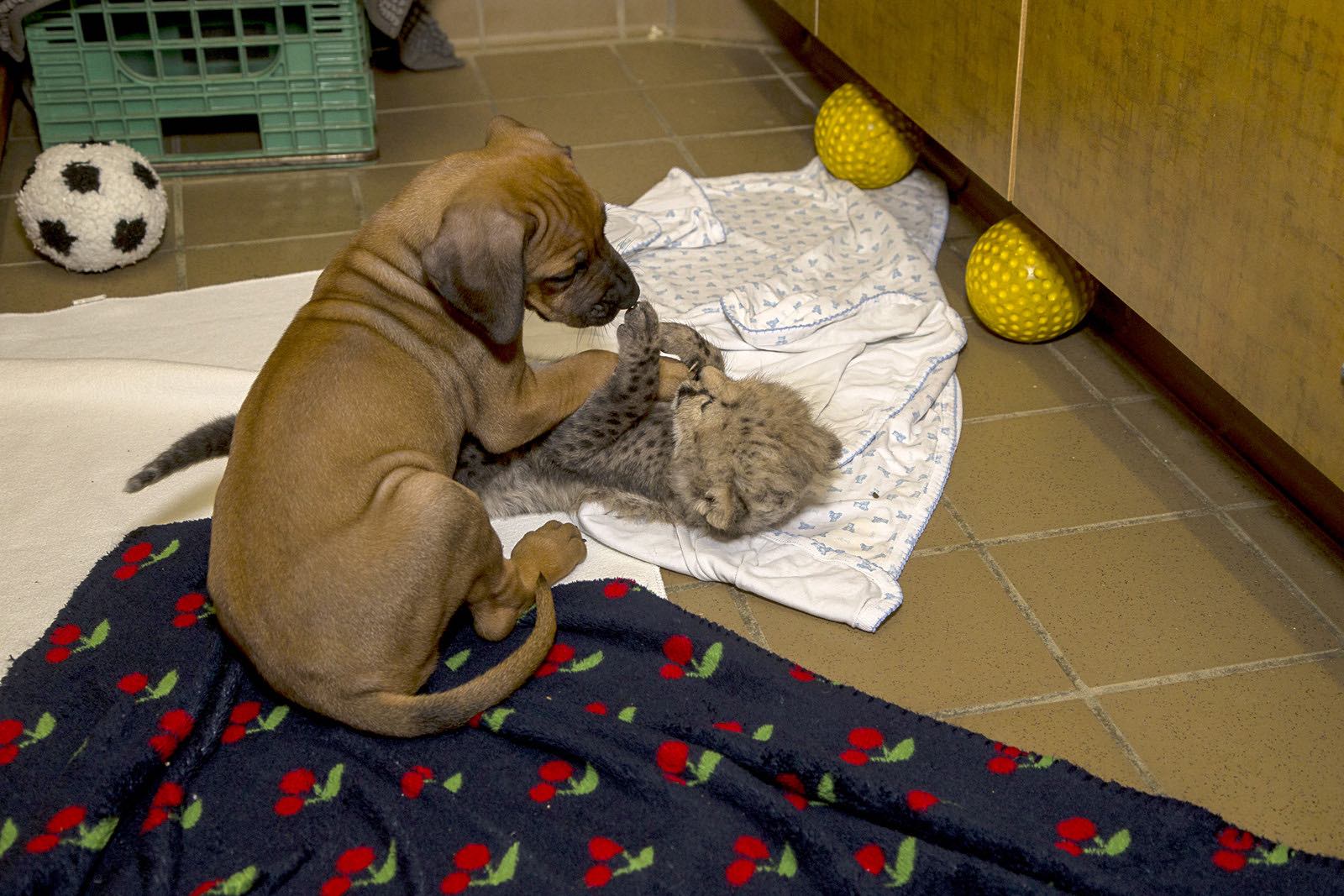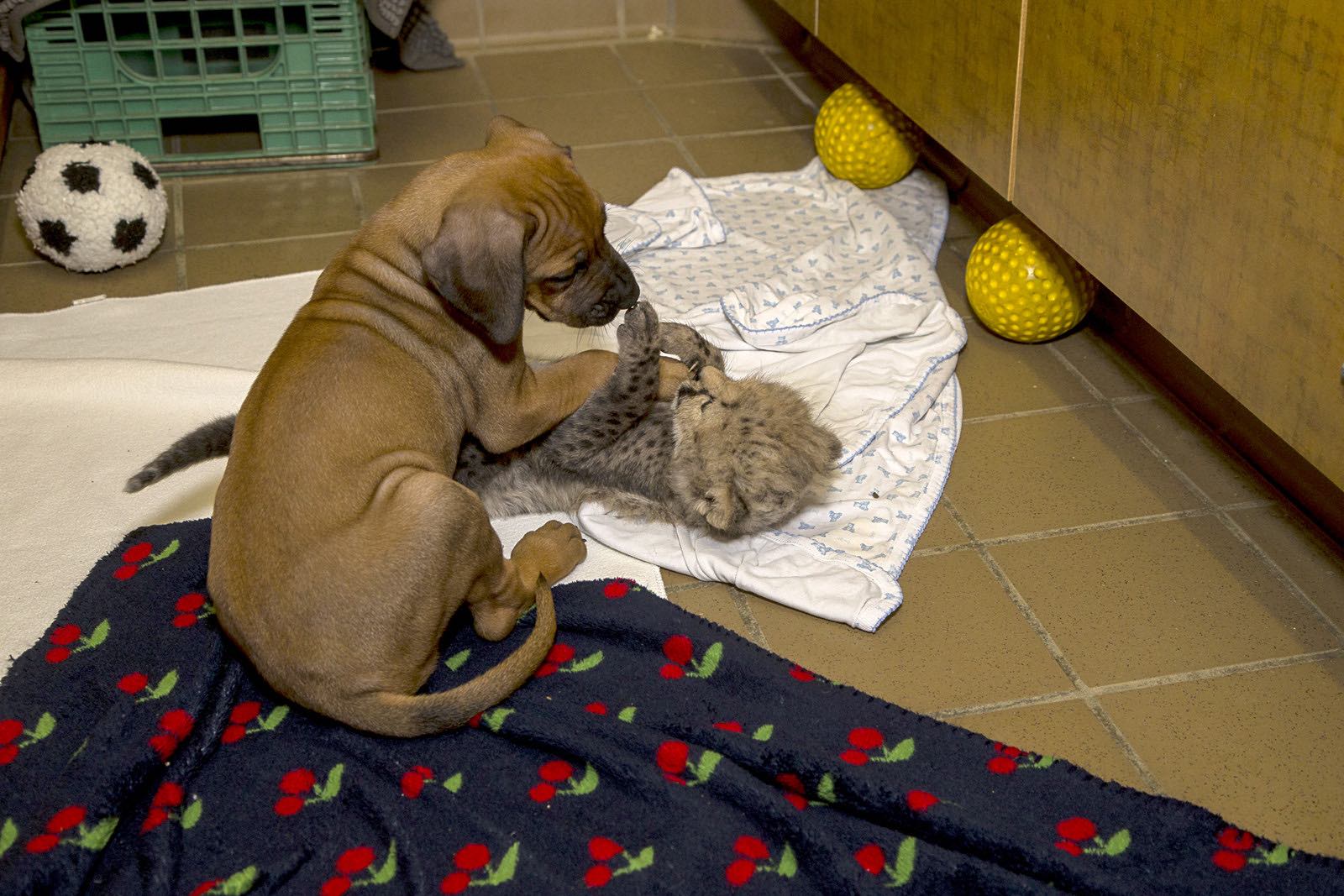 Unlikely animal friendships are a favorite here at CPW. Check out Wilbur and his squirrel BFF for more!