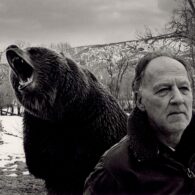 Dogs Are Not Cute (Dog)
The famous Grizzly Man director, Werner Herzog, does not have any reported pets in all his years as a director. He went as far to say he has never met a dog that he finds "Cute". That's not to say he isn't a fan of them. The blunt director responded:
Have you ever seen a dog and thought, That's a cute dog? "No. I would assign a dog a different word.", says Werner.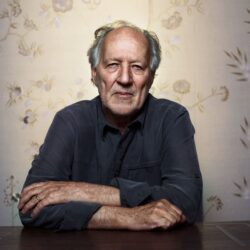 Birthday
September 5, 1942 (81)
Werner Herzog is a German film director, screenwriter, author, actor, and opera director. Highly regarded as a pioneer of New German Cinema, Werner Herzog is known his unique filmmaking process which disregards traditional workflows like storyboards with an emphasis on improvisation. In 2009, he was listed in Time's 100 most influential people.
Age the age of 19, Werner Herzog directed his first film Herakles (1961). After the film, he went on to write, direct, and produce more than sixty feature films and documentaries. His work includes Aguirre, the Wrath of God (1972), The Enigma of Kaspar Hauser (1974), Heart of Glass (1976), Stroszek (1977), Nosferatu the Vampyre (1979), Fitzcarraldo (1982), Lessons of Darkness (1992), Little Dieter Needs to Fly (1997), My Best Fiend (1999), Invincible (2000), Grizzly Man (2005), Encounters at the End of the World (2007), Bad Lieutenant: Port of Call New Orleans (2009), and Cave of Forgotten Dreams (2010).