Some rescue missions are better than others.
The coast guard rescued 10 beagles and four pit bulls from Hurricane Florence. Check out the video below:
Josephine Horne's rescue almost had a tragic ending. She climbed aboard the Coast Guard's boat, escaping her submerged trailer. Looking back, her 10 beagles were still trapped in their cages, desperately trying to climb the fences.
Another Coast Guard boat pulled up, with Mitchell Moretti jumping out to grab a beagle whose head was barely above water.
"If we would have gotten here just a few minutes later," says Moretti, "I don't know if these guys would have made it."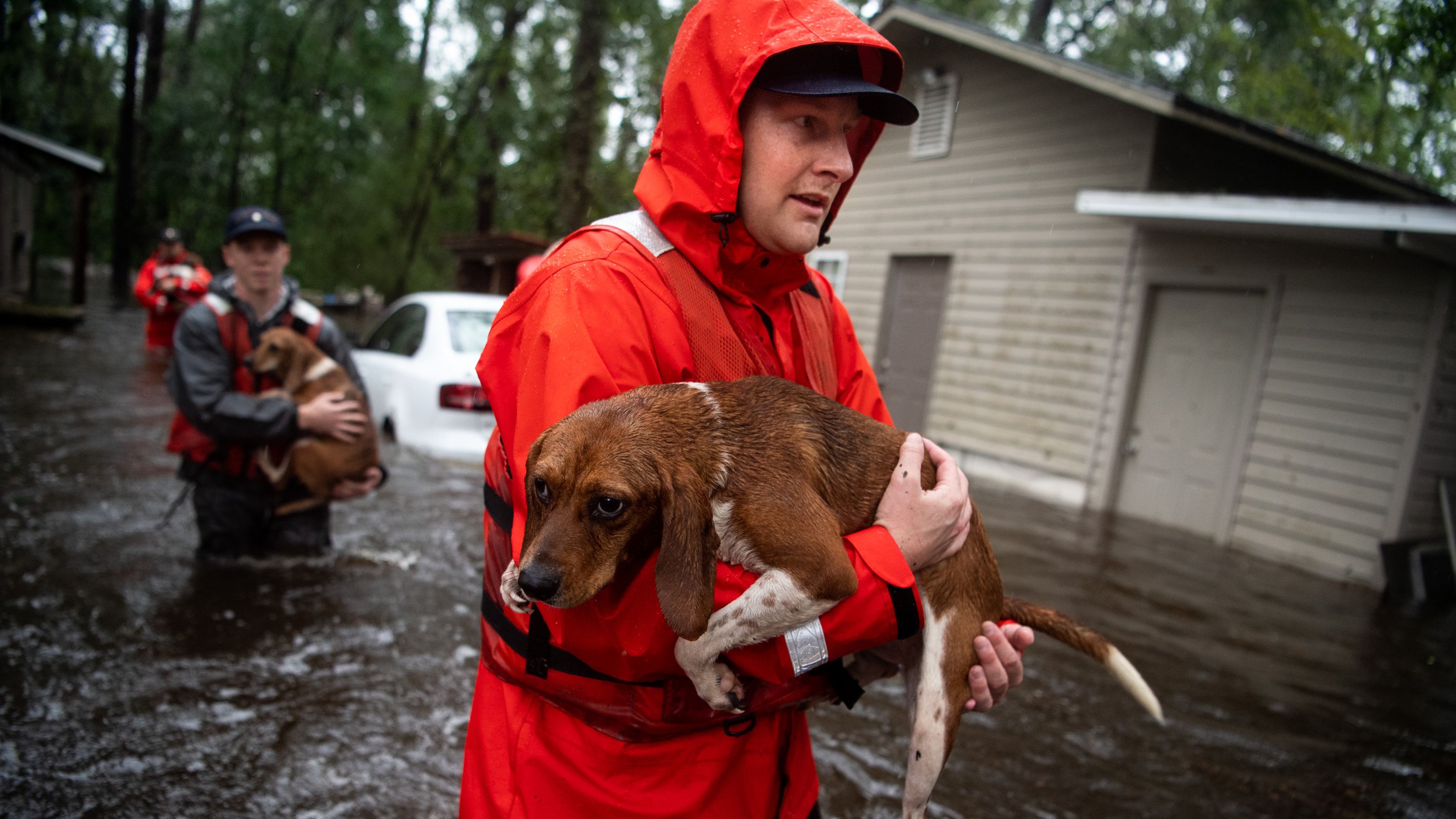 Coast Guards started loading the pooches into their red War Eagle – the unofficial rescue boats of Hurricane Florence.
"We got a boat full of beagles!" laughed crew member Tyler Elliott. "This is the best day of my life!"
The pups were hopping in and out of the boats, giving crew members a run for their money. Some of the pooches also decided the boat doubled as a toilet (or, a fire hydrant depending on your personal preference).
"Is he taking a leak?" Moretti said with a smile.
Coast Guards also found four pit bulls to add to the pack at the Horne's neighboring residence.
Read more on adorable Hurricane Florence animal rescues here.