It's always heartbreaking when any creature — human or not — loses a loved one. Peetambaram Rajan, a 56-year-old Sri Lanka local, passed away recently and many were saddened, including his monkey companion. Rajan had become known as a friend of animals and his monkey friend visited him everyday for snacks and companionship. When the family gathered to mourn their loss, the monkey showed up to mourn alongside the family.
Though they are often seen as silly or playful, monkeys are capable of complex emotions. In fact, it is common for them to mourn their dead.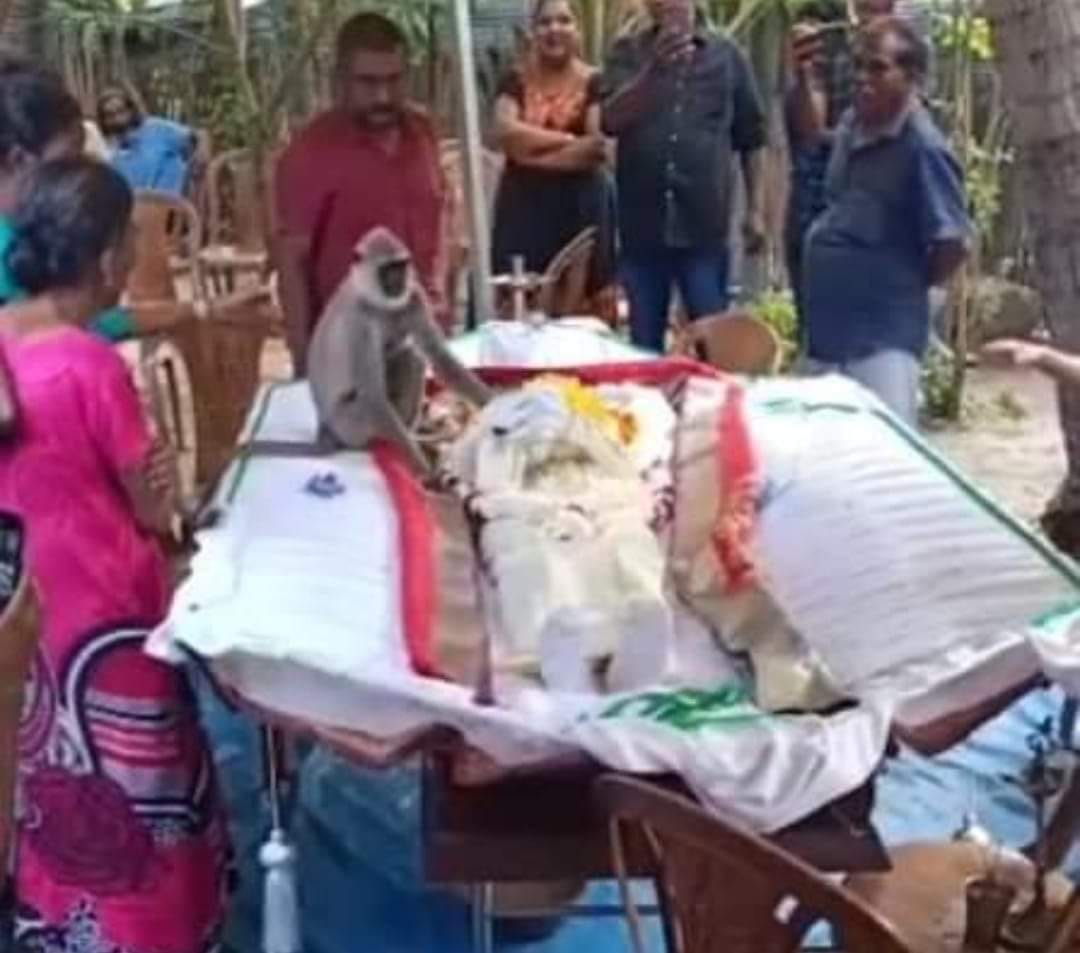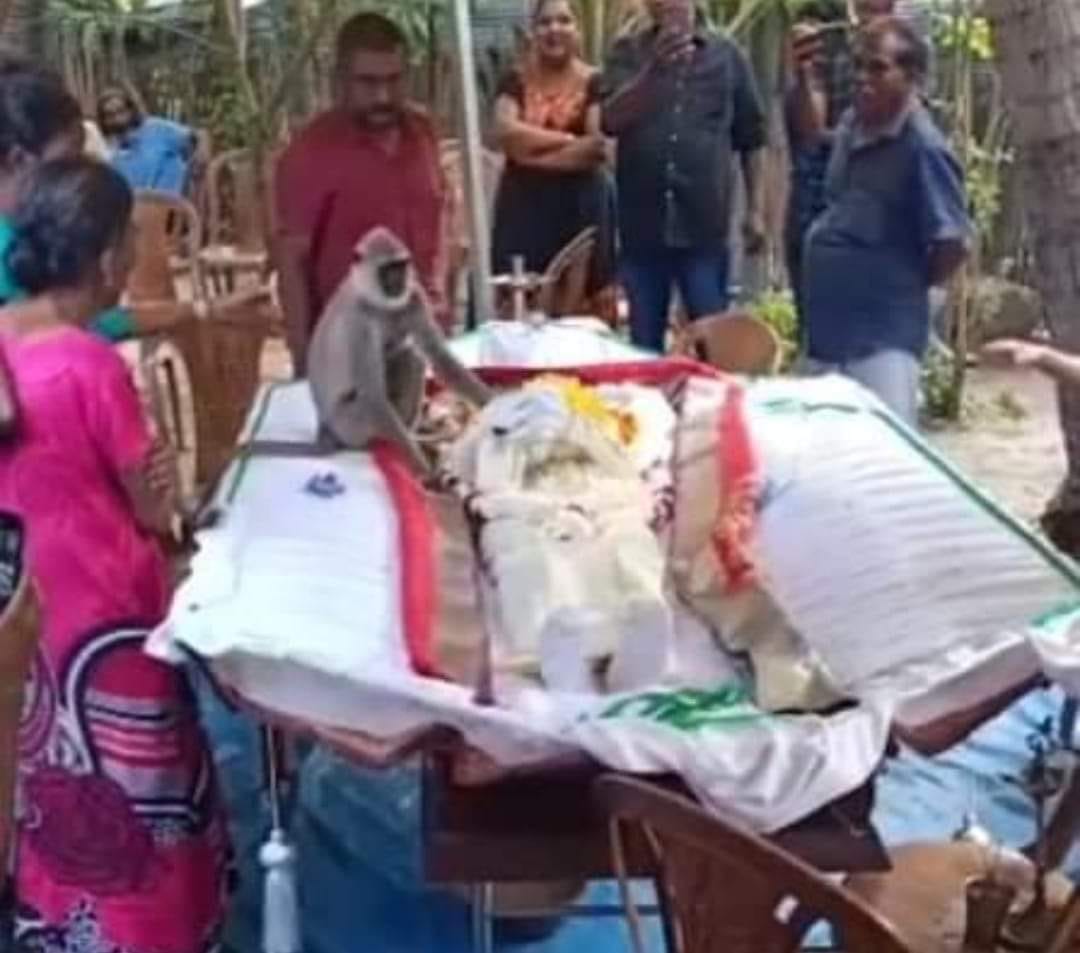 It's a touching sight, reminding us that even though we may be physically separated from the other animals on this planet, our hearts are still connected. And in moments of loss, we can all come together to mourn and grieve.