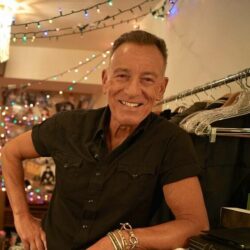 Birthday
September 23, 1949 (73)
Bruce Springsteen is an iconic singer-songwriter and musician whose career has spanned over five decades. Known as "The Boss," Springsteen has made a significant impact on the music industry and is considered one of the greatest American rock and roll artists of all time.
Springsteen's breakout role came with the release of his third album, "Born to Run," in 1975. The album was a critical and commercial success, cementing Springsteen's status as a rising star in the industry. He went on to release several more critically acclaimed albums, including "The River," "Born in the USA," and "Tunnel of Love."
Throughout his career, Springsteen has collaborated with various artists and celebrities. He has worked with legendary musicians like Bob Dylan, Sting and Neil Young, as well as younger artists such as The Killers and Halsey. Springsteen has also made several guest appearances on television shows and movies, including "The Sopranos," "High Fidelity," and "Lilyhammer." One of his most famous collaborations was with fellow New Jersey native Jon Bon Jovi, with whom he performed a duet of "Born to Run" at the 12-12-12: The Concert for Sandy Relief benefit concert in 2012.
In 2019, Springsteen released his 19th studio album, "Western Stars," which received critical acclaim and debuted at number two on the Billboard 200. He also released an accompanying concert film that was well-received by critics and fans alike.