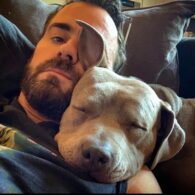 Kuma (Dog)
Justin Theroux has an adopted rescue pitbull named Kuma. Kuma is a star herself, appearing next to her human on the cover of the April/May 2021 issue of Esquire Magazine. She also has her own Instagram with almost 70,000 followers, which she also uses to promote Austin Pets Alive!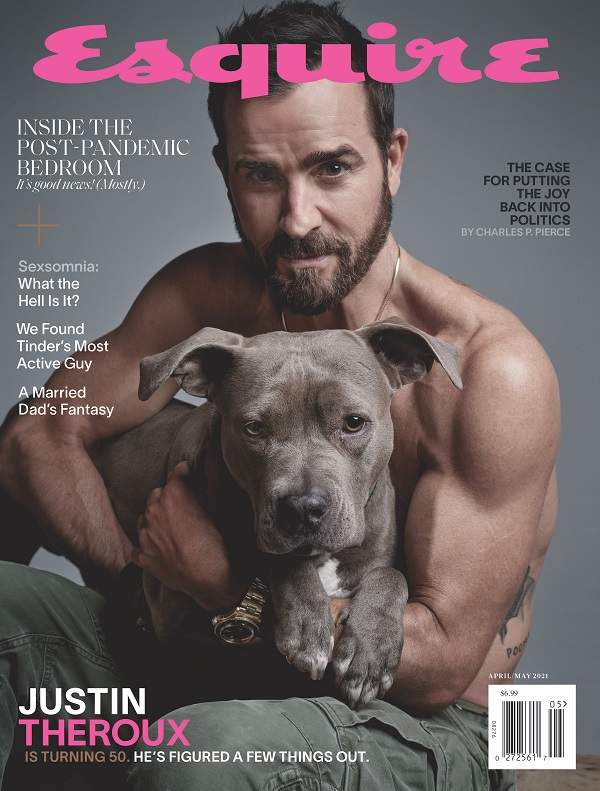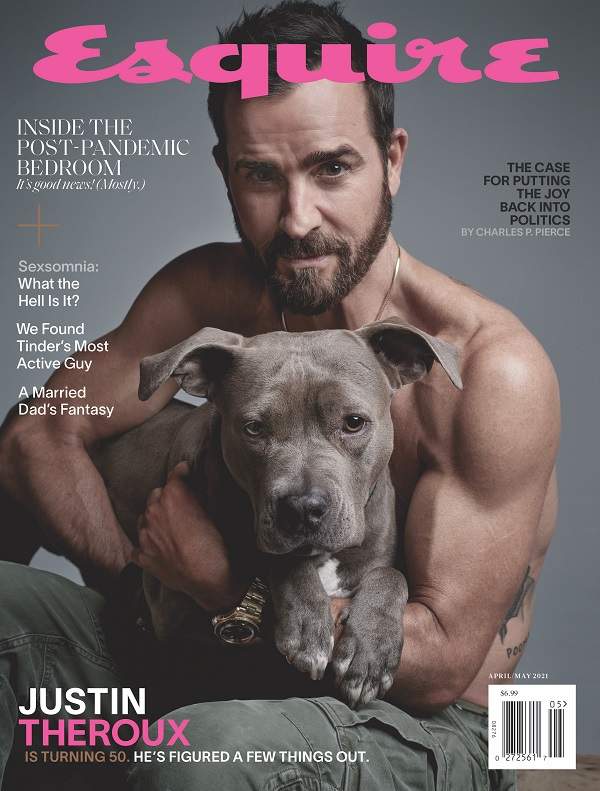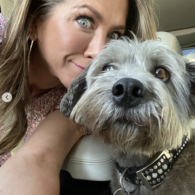 Clyde (Dog)
Jennifer Aniston's dog Clyde, a Schnauzer mix breed, is more than just an adorable face; he's also a trendsetter in the world of virtual pets. Jennifer Aniston shares custody of the Schnauzer mix breed with her ex-husband Justin Theroux. In addition to his real-world charm, Clyde gained a digital avatar named Clydeo in December 2021, thanks to a collaboration with Invisible Universe. However, it's Clyde's real-life dynamics that captivate attention, particularly his relationship with his fur sibling, Lord Chesterfield. Aniston has revealed that Clyde has a penchant for toys and takes his playtime seriously, burying toys all over the property. The dynamic shifted when Lord Chesterfield entered the family, also with a fondness for toys. "Clyde has an obsession with toys … he buries them all over the property. Then Chesterfield came along, also with the love of toys, and it was war," Aniston stated. The arrival of Lord Chesterfield has "rocked our worlds," adding complexity to the already intriguing life of Clyde.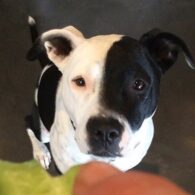 Sophie (Dog)
Jennifer Aniston has a rescued pitbull mix that she shares with ex-husband Justin Theroux. Sophie was abandoned with her litter in a cardboard box at a shelter. Aniston picked Sophie out of the box, naming her after Sophie's Choice. The black and white pitty loves cucumbers and hanging out with her mom. Aniston revealed that her pitbull mix, Sophie, has quite the discerning taste in television. She posted videos showing her four-legged friend engrossed in watching The Bachelor on a Tuesday night.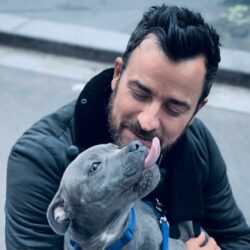 Birthday
August 10, 1971 (52)
Justin Theroux is an American actor, producer, director, and screenwriter. He gained recognition for his work with director David Lynch in the mystery film Mulholland Drive (2001) and the thriller film Inland Empire (2006). He also appeared in films such as Romy and Michele's High School Reunion (1997), American Psycho (2000), Charlie's Angels: Full Throttle (2003), Strangers with Candy (2005), Wanderlust (2012), The Girl on the Train (2016), The Spy Who Dumped Me (2018), On the Basis of Sex (2018), and Lady and the Tramp (2019).
Theroux was in a relationship with stylist Heidi Bivens for 14 years until 2011. Theroux began dating actress Jennifer Aniston in 2011, after working with her on the film Wanderlust. They became engaged in August 2012, and wed on August 5, 2015. On February 15, 2018, Theroux and Aniston announced they had separated at the end of 2017.