If you usually spend your Super Bowl Sunday watching humans play football, you've probably been missing out on the Puppy Bowl! Read on to learn about the past and present of this four-legged alternative to the Super Bowl as it enters its 13th year.
Great moments from past Puppy Bowls
History of the Puppy Bowl
Created by Animal Planet, the first Puppy Bowl was held in 2005 during the Superbowl and has been held every Super Bowl since. Each Puppy Bowl features rescued puppies competing in a model football stadium. Over the years, kittens and a variety of other rescue animals have appeared in the half-time show and as entertainment. Starting off small, the last few years have featured around 50-60 puppies.
Puppy Bowl XII Recap
Rules of the Game
To compete, puppies are between 12 and 21 weeks old and there are some height and weight regulations to ensure they fit the play area properly (with the stadium measuring 19 feet long by 10 feet wide). There is no live audience, just a human ref, veterinarians, American Humane Association representatives, handler for each puppy and additional staff.
Originally it was not a competitive game and more of a "free for all" format. It was played by placing toys around the field and any puppy who brought one to the end zone would score a point. MVP's are also picked each year, with Star, a chow chow mix, winning Puppy Bowl XII. Penalties are issued to puppies who make a mess on the field. Timeouts are called when water bowls need refilling or if puppies get in a fight. Penalties are issued to puppies who make a mess on the field.
In 2015 for Puppy Bowl XII, poop got real by introducing full team-based competition for the first time with Team Ruff in green bandanas and Team Fluff in yellow.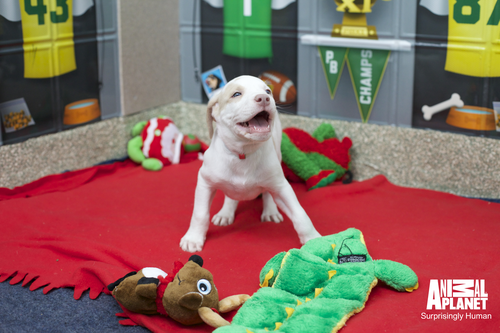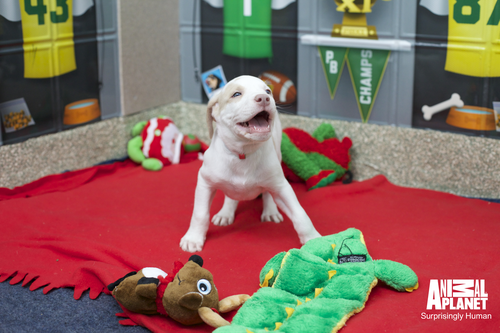 Halftime Show and Entertainment
Puppy Bowl II marked the first half-time show. It features kittens who came out to play with each other and a bunch of toys. All of the kittens are from shelters and adoptable. While in good fun and for a good cause, there have been allegations that catnip has been distributed over the field to improve their performance.
In 2010, bunny cheerleaders were first seen on the sidelines. Then in 2011, chicken cheerleaders were featured. 2012 featured the "Piggy Pep Squad", 2013 had hedgehog cheerleaders and 2014 had penguins. 2015 saw the return of chicken cheerleaders, who were infamously upstaged by a tortoise who streaked the field.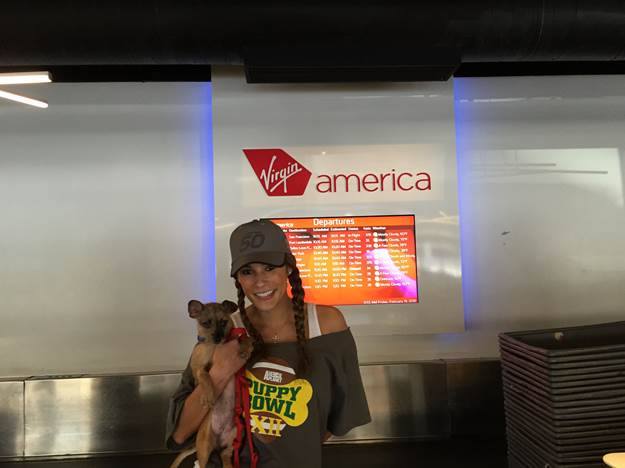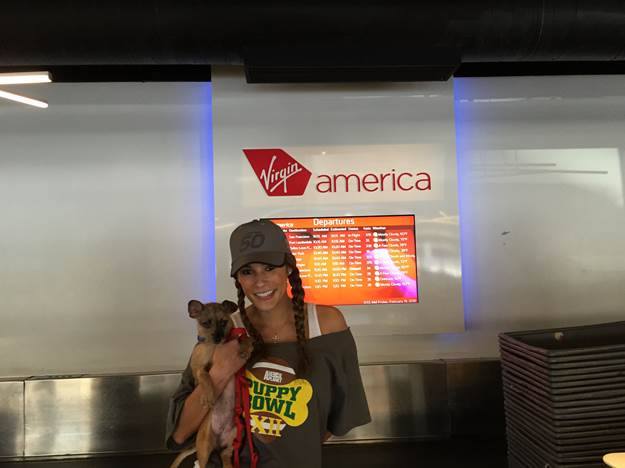 Spinoffs and Competition
Puppy Bowl II saw 690,000 viewers and the last few years have seen more than 10 million viewers. This massive popularity has led to a Olympics spinoff, called the Puppy Games. This aired against's NBC's broadcast of the Summer Olympics opening ceremonies.
Hallmark Channel also stepped in to compete, with the Kitten Bowl in 2014. That same year also saw a parody event by Nat Geo Wild called the Fish Bowl, which featured goldfish swimming in a bowl for four hours during the Superbowl.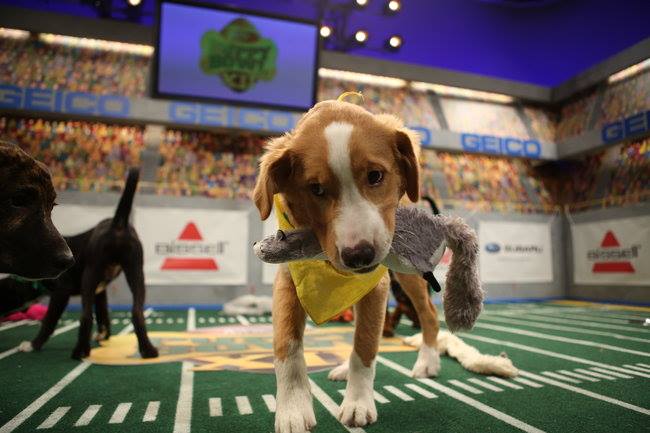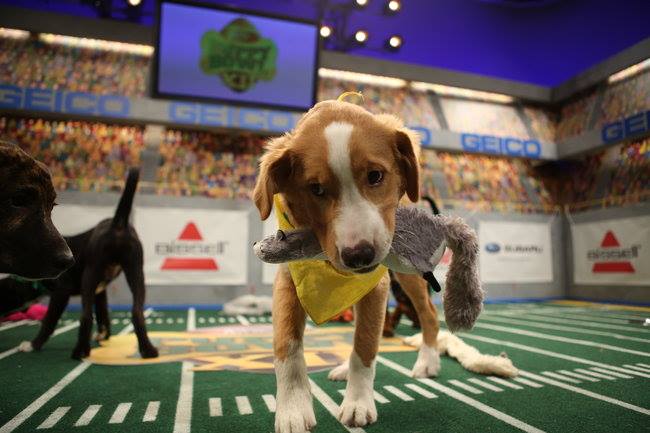 Puppy Bowl XIII – What you Need to Know
Team Ruff dominated Puppy Bowl XI with 73 to 45 over Team Fluff. Puppy Bowl XII saw another big win for Team Ruff over Team Fluff with 70 to 44. Who is your money on this year? Will Team Ruff continue their streak or will Team Fluff finally claim the title?
For cheerleaders this year, we'll see a combo of rabbits and guinea pigs, who are all rescues as well. This will also be the first year for mascots with a chinchilla and an owl. Celebrity groundhog Punxsutawney Phil will do the coin toss and social media star Mee the African gray parrot will be tweeting game highlights. For the halftime show, Kitty Gaga is set to perform "Puparazzi".
Puppy Bowl XII featured senior dogs in need of adoption, this year pays tribute to dogs with special needs. So if the big game this sunday inspires you to adopt, don't forget those dogs who need some extra love from you 🙂
And make sure to watch Animal Planet this sunday from 3 to 5pm ET (12 to 2pm PT) for the live event, with it replaying throughout the day!