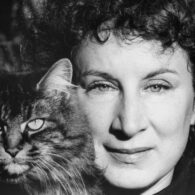 Cats (Cat)
Margaret Atwood had a few of cats over the years. Growing up without cats, she desperately wanted one but her family did not approve. Eventually a friend's cat had kittens and she had finally worn her father down enough to adopt one. Her first cat was named Percolator, or Perky. After a few more cats years later, she eventually adopted Fluffy and Blackie, which became her last reported cats.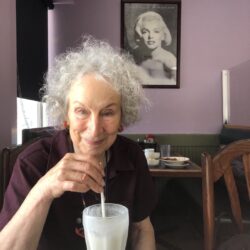 Birthday
November 18, 1939 (84)
Margaret Atwood is a Canadian author, poet, literary critic, and inventor. She is considered one of the most important and influential feminist and dystopian fiction authors of the 20th and 21st century. She has published more than 50 books of poetry, fiction and non-fiction, and her work has been translated into more than 40 languages. Some of her most notable works include "The Handmaid's Tale," "The Edible Woman," "The Robber Bride," "The Blind Assassin" and "The Testaments". Atwood has received numerous awards and honors for her writing, including the Governor General's Literary Award, the Booker Prize, and the Arthur C. Clarke Award. She is also a Member of Order of Canada and a Fellow of Royal Society of Canada.