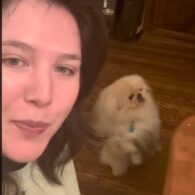 TikTok Dog (Dog)
Lucy Dacus posted on TikTok with the caption "I would do anything for this dog," leading us to believe she has another little doggo at home.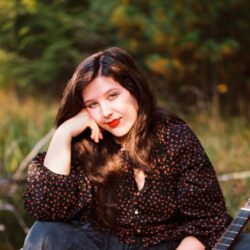 Birthday
May 2, 1995 (28)
Lucy Dacus is an established American singer-songwriter from Richmond, Virginia, known for her poignant lyrics and melancholy indie rock sound.
In the realm of music, Dacus made notable strides with the release of her debut album "No Burden" in 2016, which quickly garnered attention from the music community. Her subsequent albums, "Historian" (2018) and "Home Video" (2021), further solidified her standing in the indie rock scene, exploring themes of loss, nostalgia, and the intricacies of human relationships.
Dacus's collaborative ventures have been fruitful and diverse, working alongside numerous musicians and artists. To name a few, her interactions with Julien Baker and Phoebe Bridgers led to the formation of the supergroup boygenius, creating an EP that was well-received by critics. She's also shared musical spaces with artists like Sharon Van Etten, Molly Burch, Hayley Williams, Fenne Lily, Blake Mills, Conor Oberst, and Madi Diaz, each collaboration adding a unique flavor to her extensive body of work.
Her musical journey has not gone unnoticed by the industry, as she's received recognition in various forms. Her album "Historian" was named one of the best albums of 2018 by numerous publications, and "Home Video" followed suit in 2021, being acknowledged by multiple outlets for its emotional depth and lyrical brilliance.