 No Pets (Bryn McAuley)
While Bryn McAuley has been the voice of many animals and pets in her animated series, she does not have any reported pets of her own.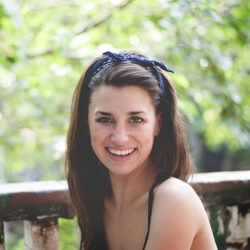 Birthday
June 7, 1989 (33)
Bryn McAuley is a Canadian actress. Her role as Caillou in the series and later Anne Shirley on Anne of Green Gables: The Animated Series helped her achieve success in Hollywood. She went on to voice other roles including Becky Lopez in George Shrinks, Harriet in Franklin, Laney Penn in Grojband, Suzi in Camp Lakebottom, Quills in Numb Chucks, Amy and Samey in Total Drama: Pahkitew Island, Taylor in Total Drama Presents: The Ridonculous Race, Mavis Dracula in Hotel Transylvania: The Series, Eleanor in The Day My Butt Went Psycho! and Bea in Top Wing.