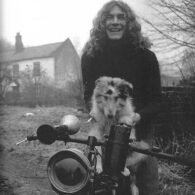 Strider
Robert Plant had a dog which was a collie named Strider in the 1970s. He was named after the Tolkien character of the same name.The blue-eyed dog was the inspiration for the song Bron-Y-Aur Stomp which was released in Led Zeppelin's third album Led Zeppelin III. Plant was known to give Strider shout-outs during shows.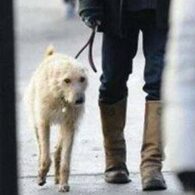 Arthur
Robert Plant currently has one dog that's named Arthur who lives with him in London. Arthus is a Greyhound Bedlington Terrier Cross. Plant said this about Arthur when SPIN Magazine asked if he had a dog, "He's a Lurcher. He's a runner, he's a gypsy dog. He's a cross between a Greyhound and a Bedlington Terrier. They're bred by the travelers to avoid a trip to the butcher. They bring back rabbits and stuff, you know. Arthur is a pacifist and he's not doing anything like that. He's been with me for twelve years and he's pretty much my most predominant companion."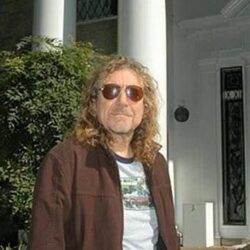 Birthday
August 20, 1948 (74)
Robert Plant CBE is an English singer and songwriter. He is best known as the lead singer for the legendary rock back Led Zeppelin. He left the band in 1980 when the band broke up after John Bonham passed away. Led Zeppelin is reportedly one of the most successful bands in history with 200 to 300 million units sold worldwide and they were inducted into the Rock and Roll Hall of Fame in 1995. Rolling Stones named Robert Plant as number 15 on their list of the 100 best singers of all time in 2008 and named the greatest of all lead singers by the readers in 2011.