We sat down with Penelope and Champagne of @2blondefrenchies (and her human Jenn Chan) to hear how they became sisters, being foodies like their human, and their life together in Vancouver, B.C.
Celebrity Pets: So how did you and your human(s) meet?
Penelope: Hi I'm Penelope, aka mommy's little princess and I'm 3 years old. Mom always dreamt of a cream Frenchie girl and got me from a French bulldog breeder on Vancouver Island.
Champagne: Mom wanted to adopt a sister for Penelope I'm the lucky gal! My name is Champagne and I'm 5 years old. I'm a rescue from Mexico and after having a couple of litters my family surrendered me. My mom found me through Furever Freed Dog Rescue, and besides a lil' rain, I'm very happy with my sister in my forever home!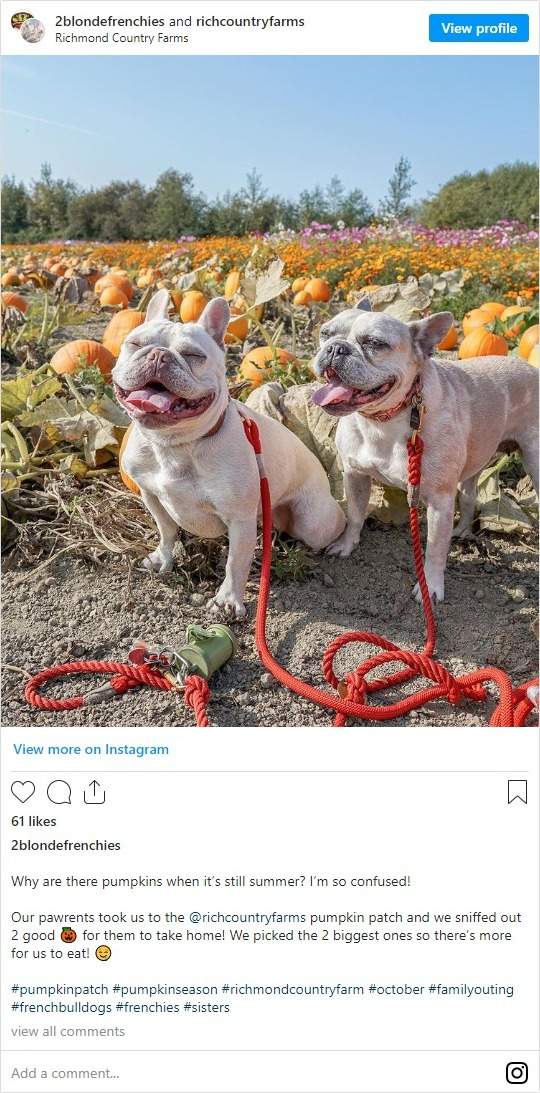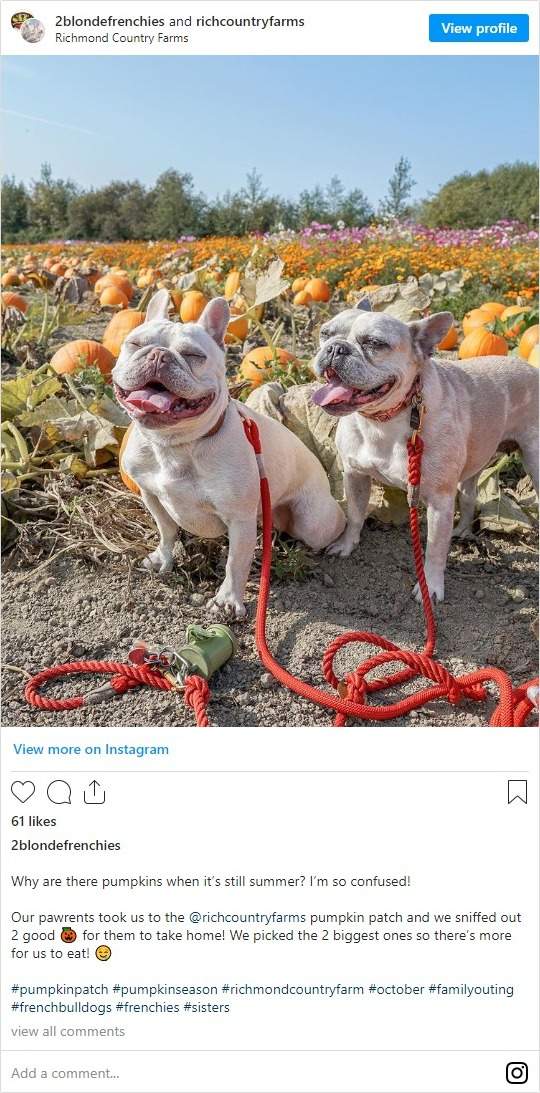 Celebrity Pets: What makes your pet special to you? Do they have any funny quirks?
Jenn: they're the best! I can't imagine life without them both. They're 2 best friends, 2 sisters. Penelope is bratty and acts like a princess. She knows she's super cute and can get her way and loves to play fetch more than anything. Champagne is an absolute sweetheart – she has a rougher look than Penelope, but she loves to cuddle and is very loving and loyal.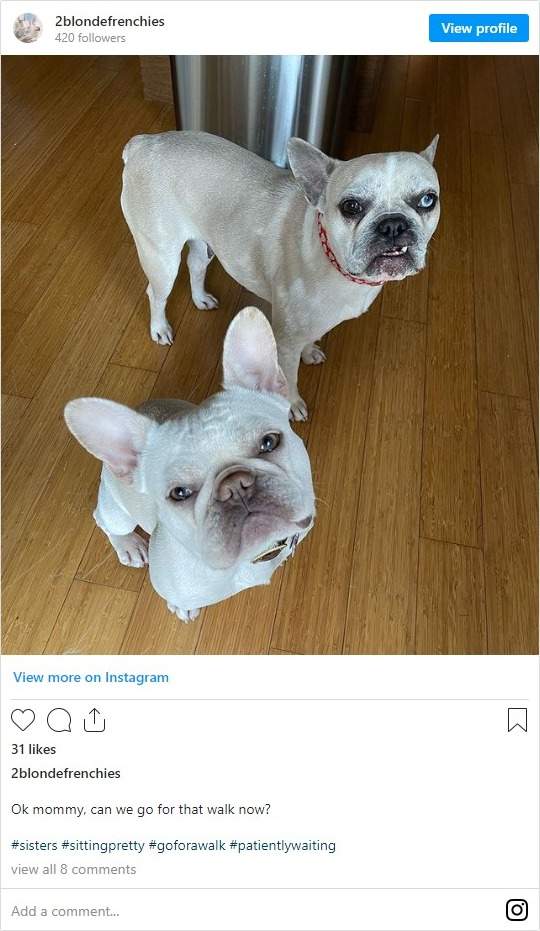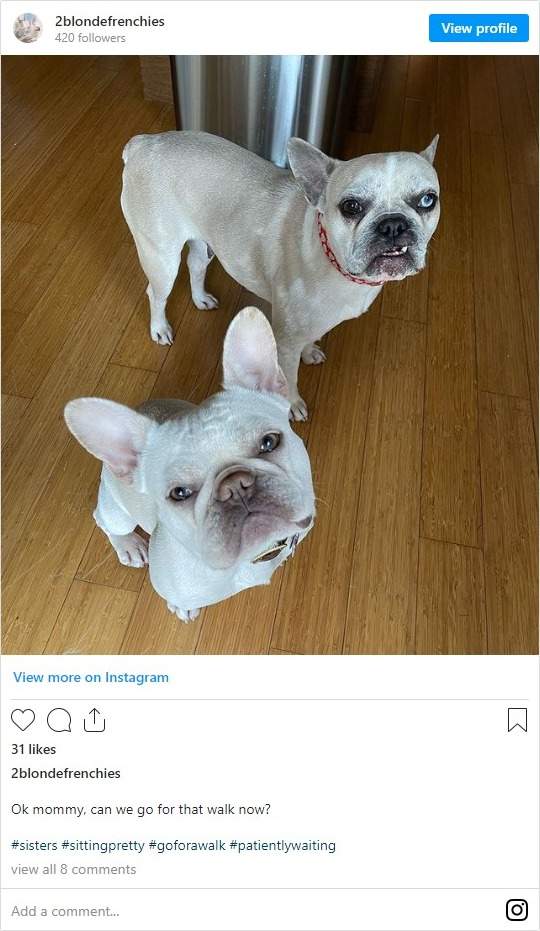 Celebrity Pets: Can you share a favourite story or adventure you went on?
Penelope: A favourite story of mine is during covid lockdown at Christmas, I helped spread joy (and cookies) with my mom. I got dressed up in a cute Christmas sweater and waited at the door of friends' houses to drop off Christmas cookies. I looked super cute (obvs) and mom's friends totally thought I baked them.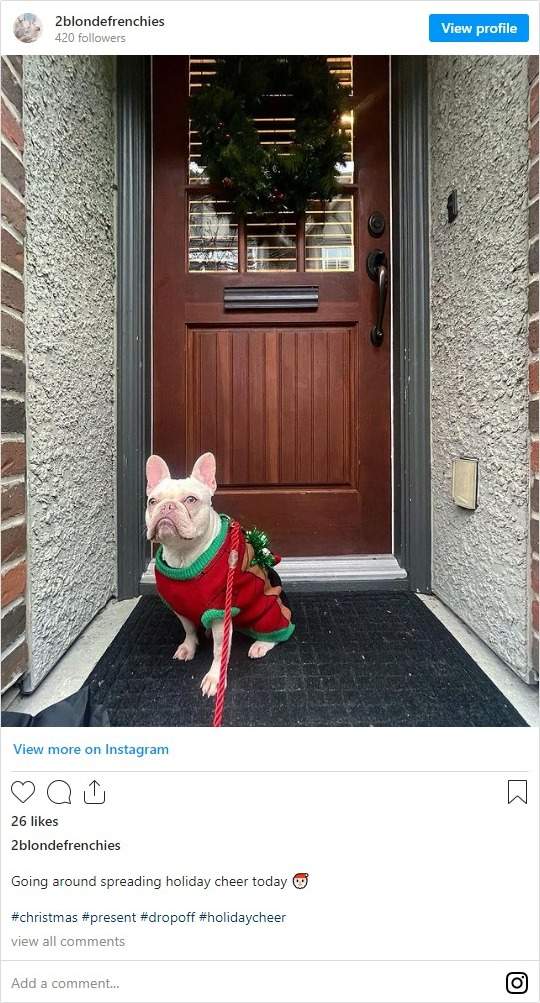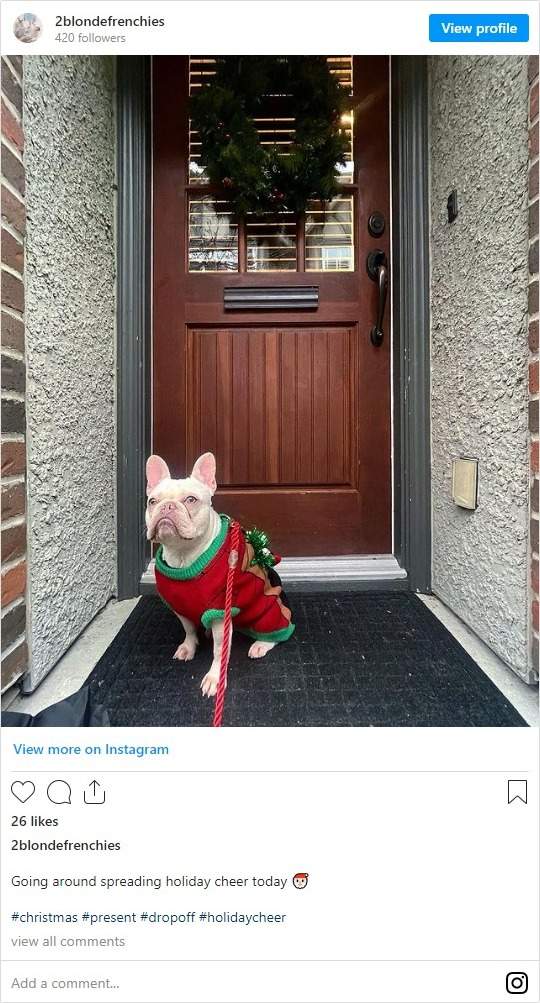 Penelope & Champagne: Another favourite is when we were flower girls for our humans' wedding 🙂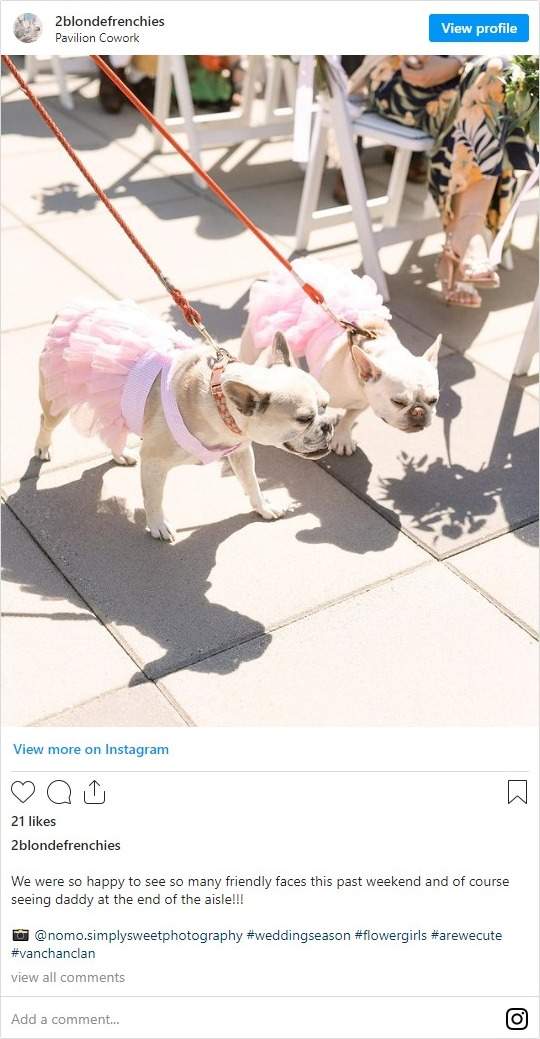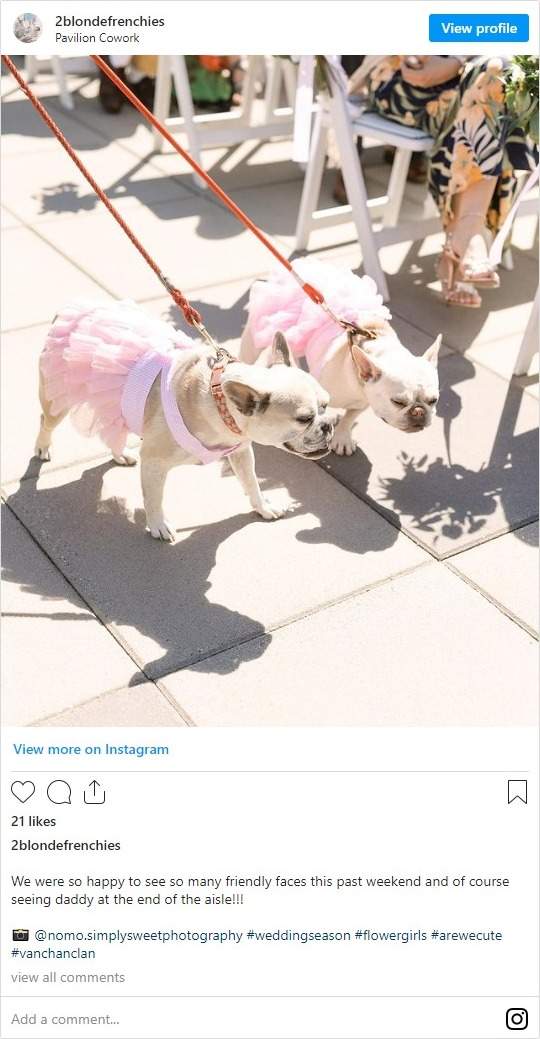 Celebrity Pets: What projects, work, hobbies, or recreational activities do you focus on?
Penelope & Champagne: Since moving into a house, we've been having a lot of DIY fun, especially with garden projects!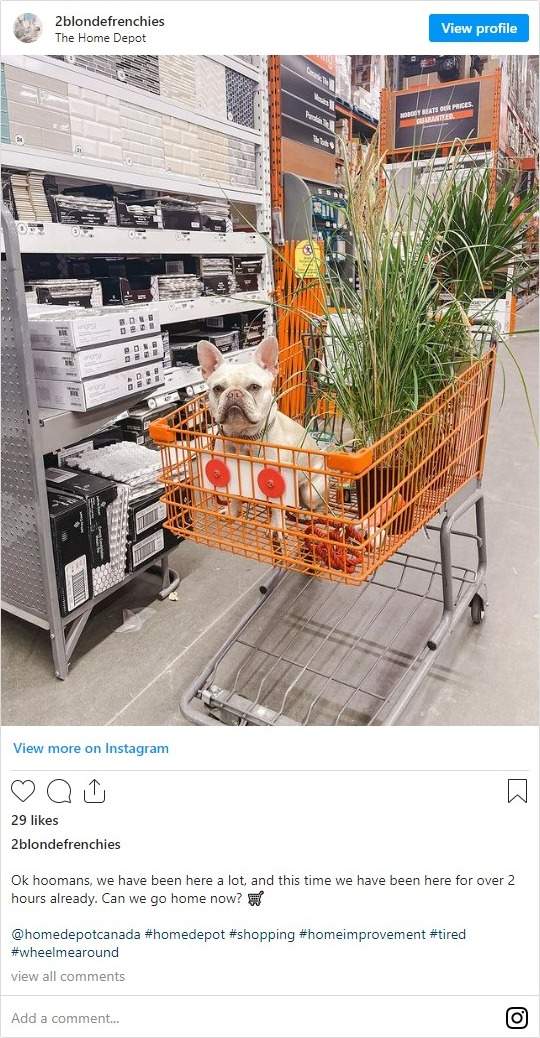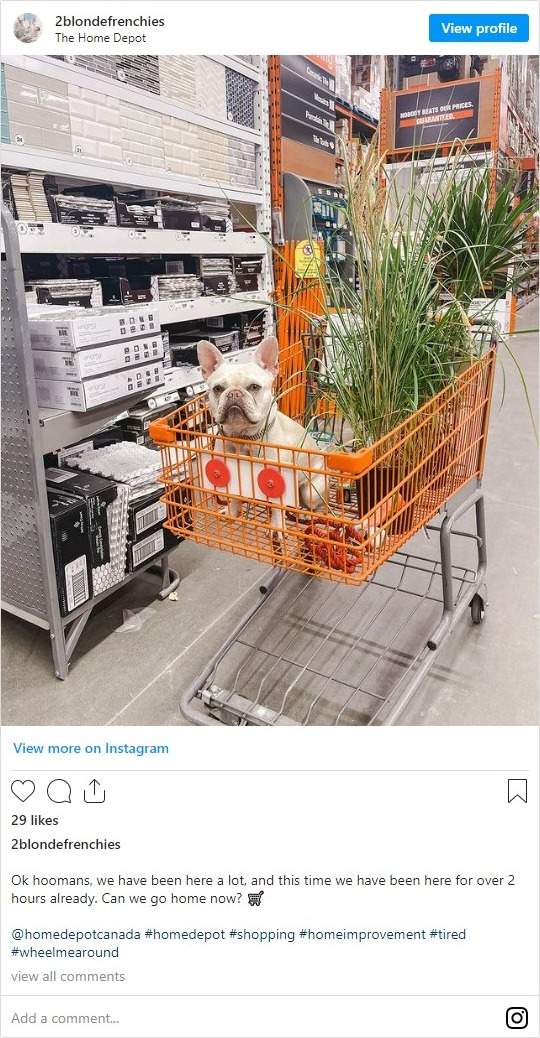 We might not always look like we're having fun though lol!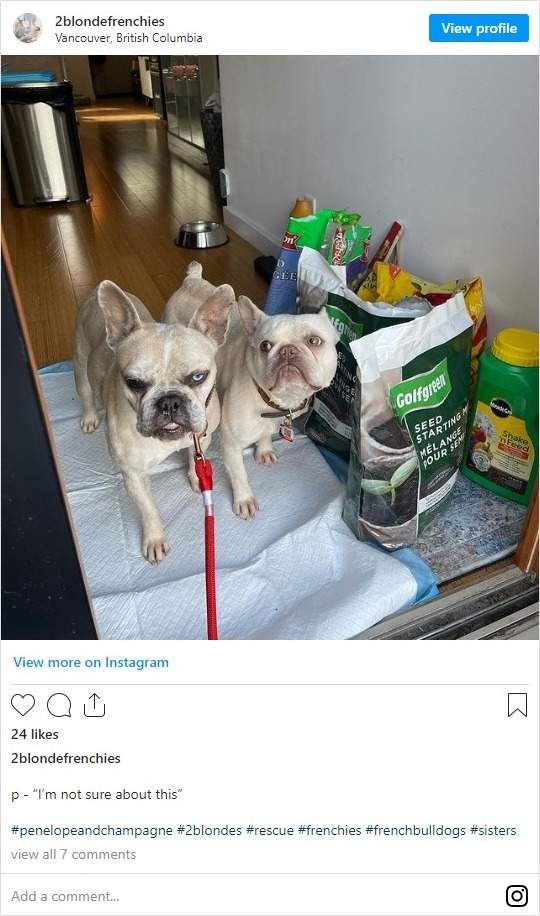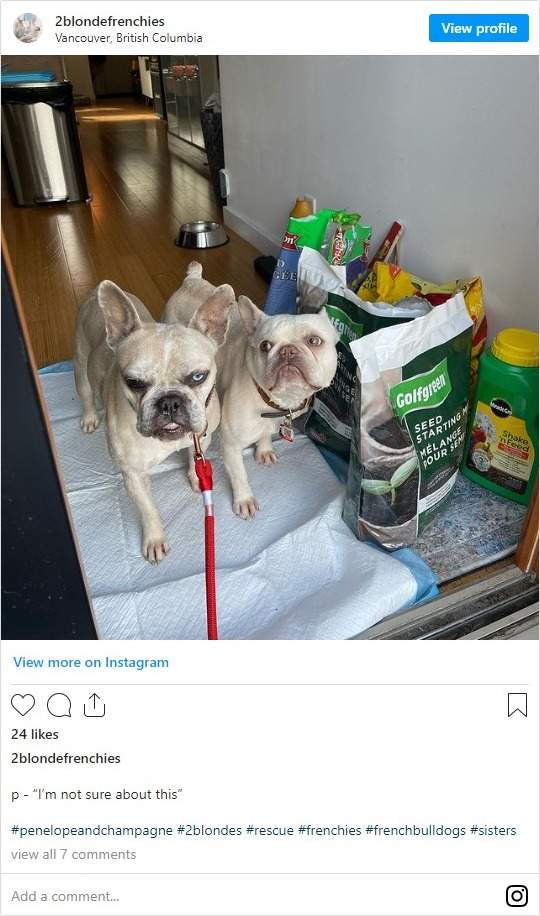 But we mainly help in supervisor roles.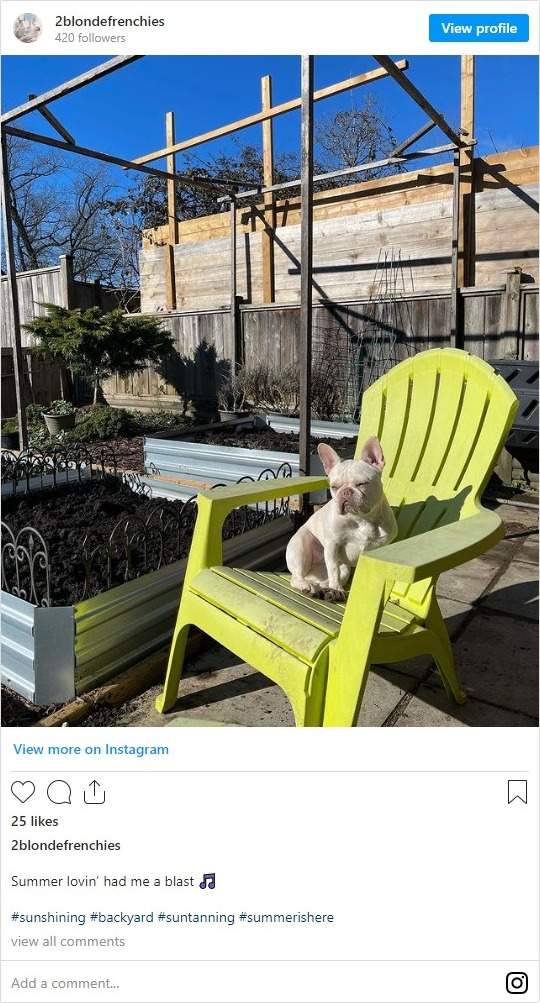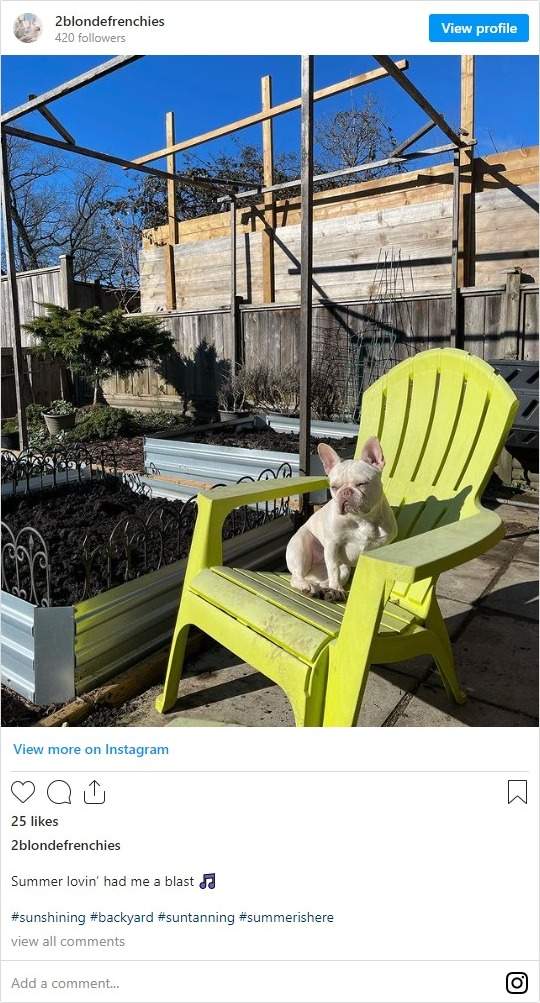 We also enjoy helping mom with her foodie influencer content in exchange for treats.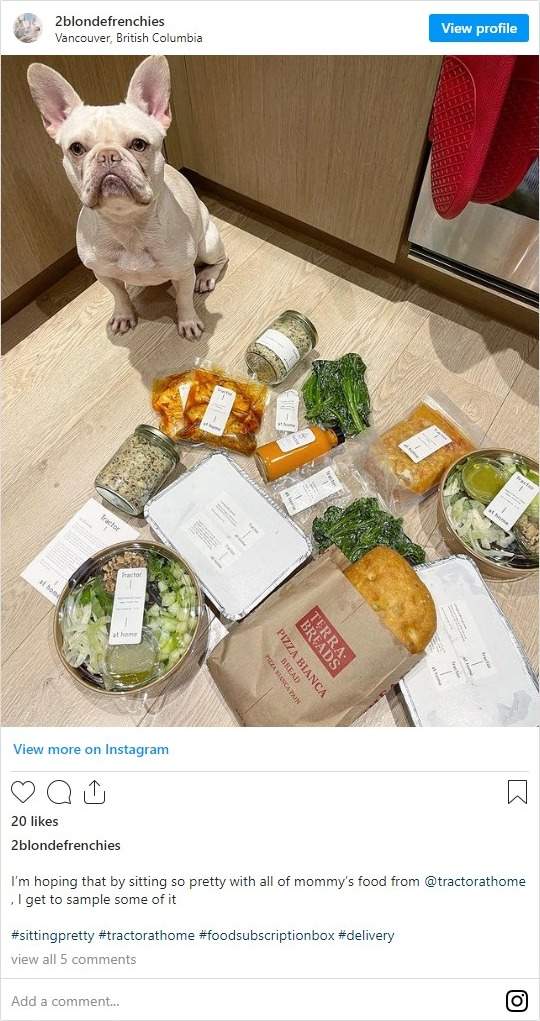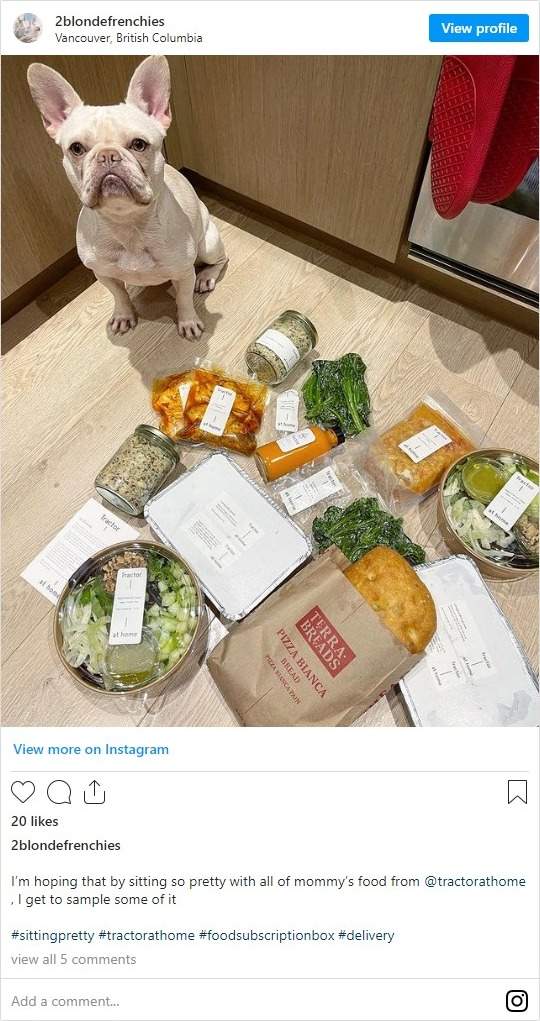 And be models in her photography.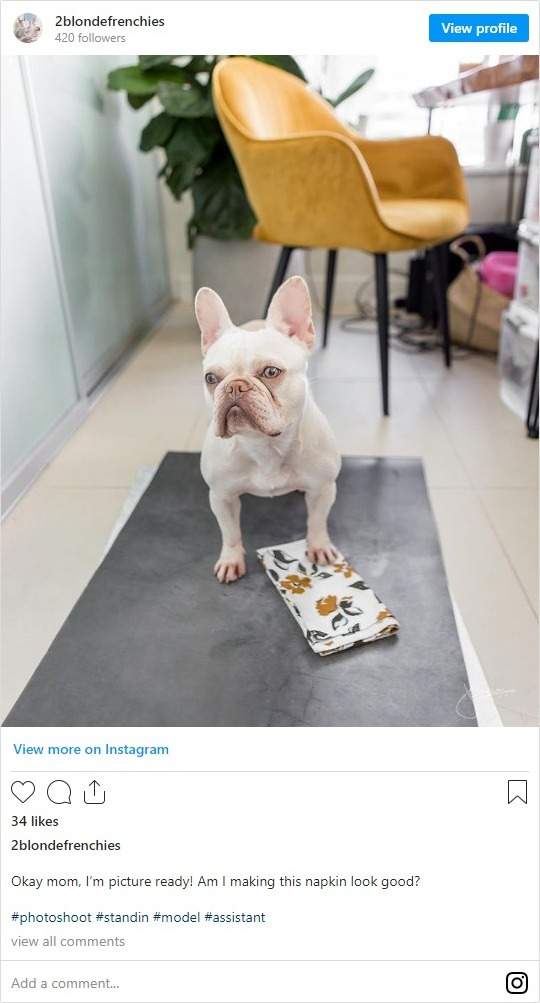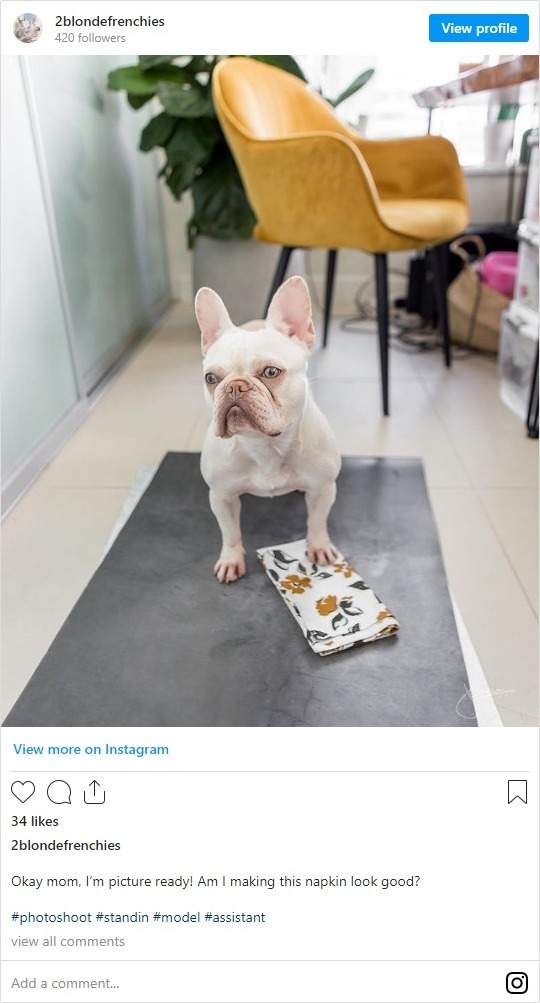 Celebrity Pets: What's your dream job or project?
Penelope & Champagne: our dream job would be to travel around the world with our humans to take photos and videos to showcase the beauty of the world.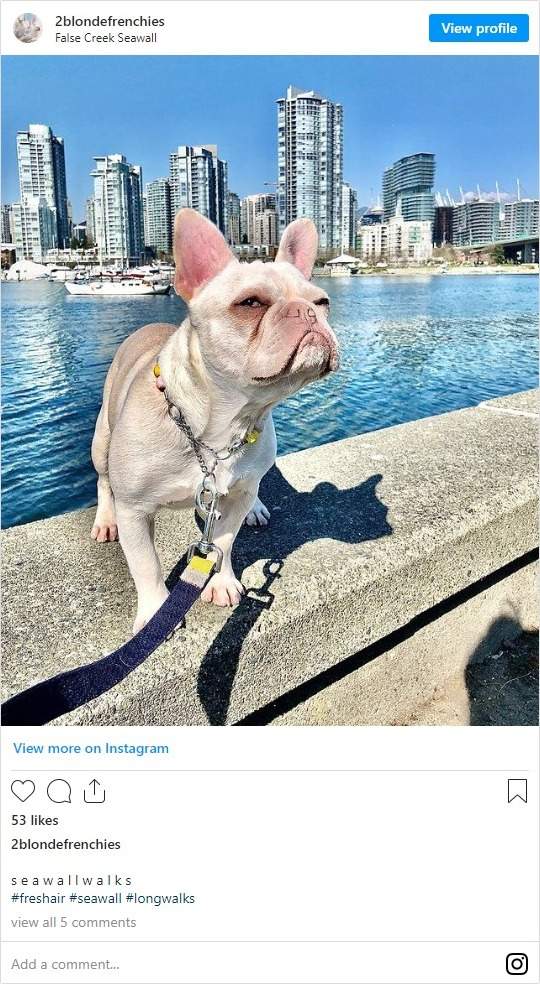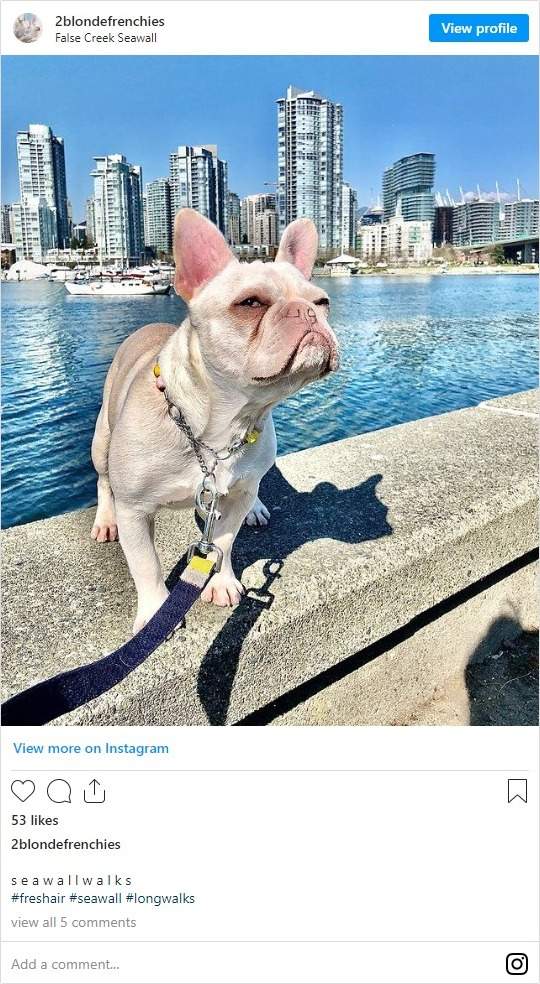 Celebrity Pets: If you can imagine yourself being in a favourite film or TV show, what would it be?
Penelope: That's tough question… We're big foodies like our humans and enjoy visiting food trucks as they're always dog friendly, so the movie Chef comes to mind (Starring Jon Favreau, Robert Downey Jr., Scarlett Johansson, John Leguizamo, Sofia Vergara). I've already called being ScarJo and Champagne is happy to be Sofia Vergara.
Celebrity Pets: If you hosted a TED Talk, what would the topic be?
Penelope & Champagne: Our TED Talk topic would be why the dog bed your sister is sleeping in is clearly the best, even when there's an empty bed nearby.
Celebrity Pets: When you're hungry, what are your go-to treats and food?
Penelope & Champagne: Don't let our small size fool you, we like our treats big, especially big chewies.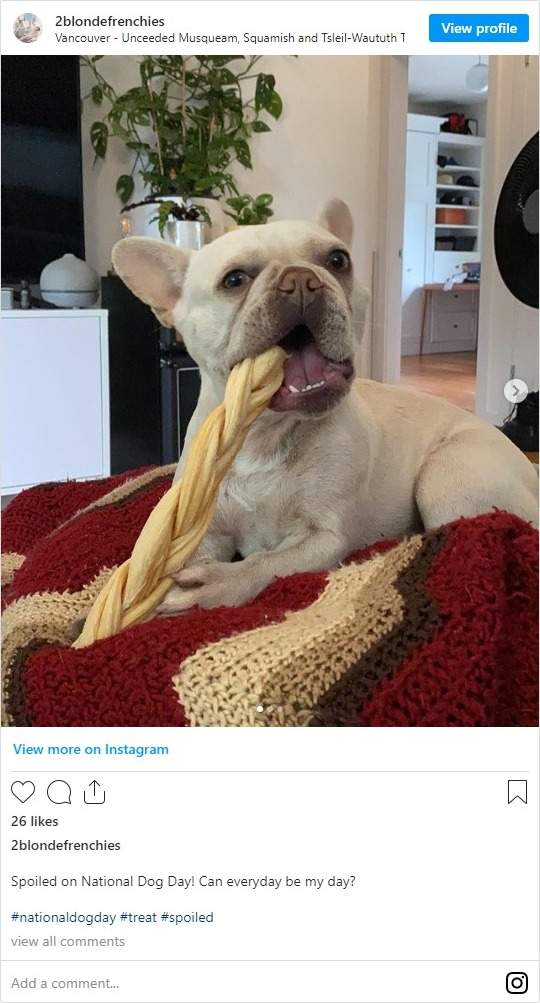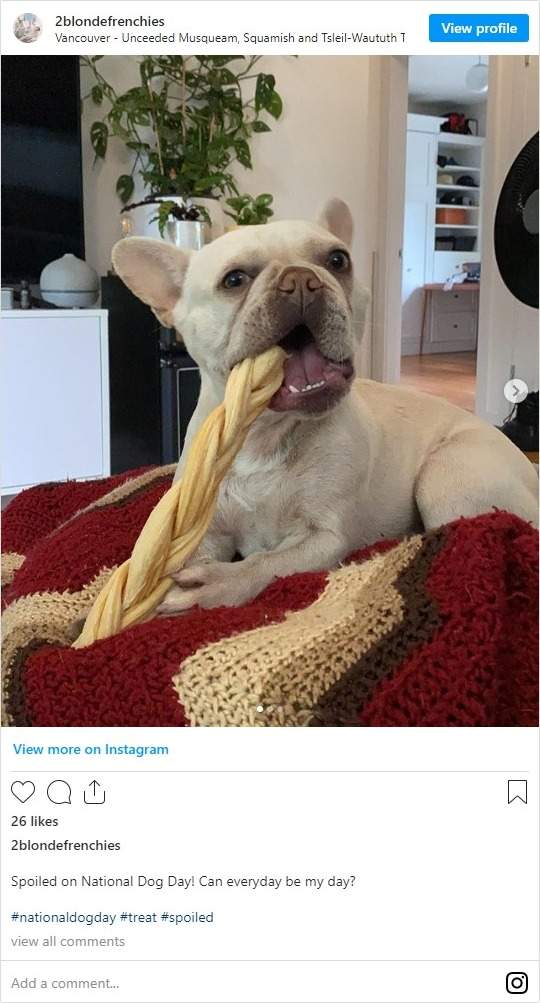 We also enjoy a flight of craft beer now and again.
Celebrity Pets: And when you're relaxing or getting some exercise, what are your favourite toys, walking gear, and doggy homewares?
Penelope & Champagne: For standard stuff we often go to Petsmart, but recently we discovered a great local small business pet store in Richmond, B.C., called Bodega Pets! The owners do their research and only bring in the best, featuring lots of indigenous and local treats, toys and apparel! We always love a good rope tug-of-war.
Penelope: Before I had a big backyard and lived in a condo, I definitely enjoyed the convenience of a Porch Potty.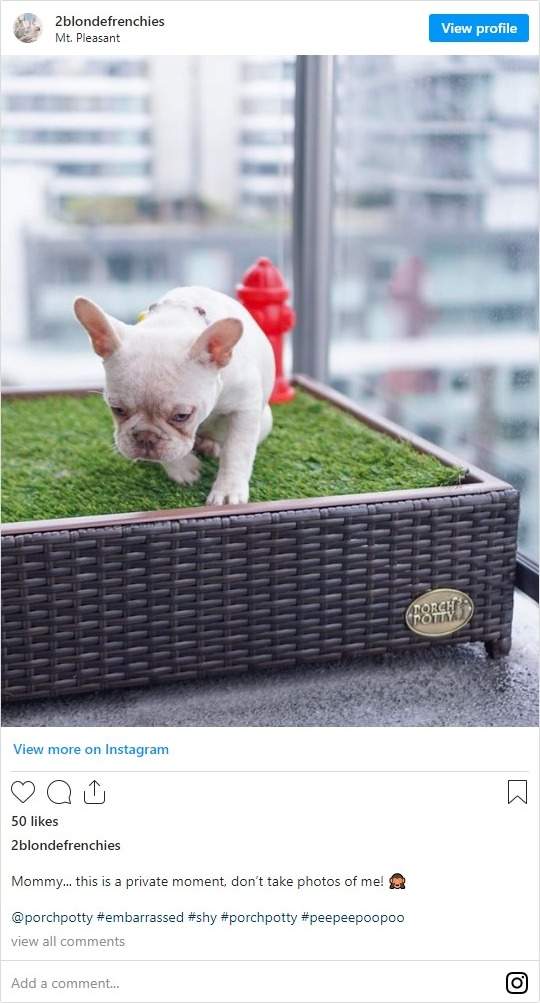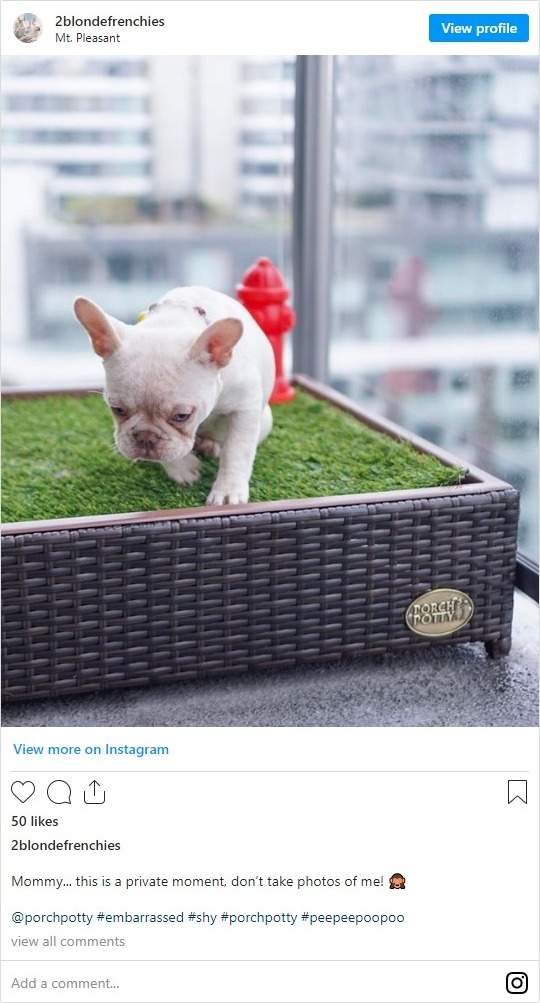 A rain jacket is essential in Vancouver.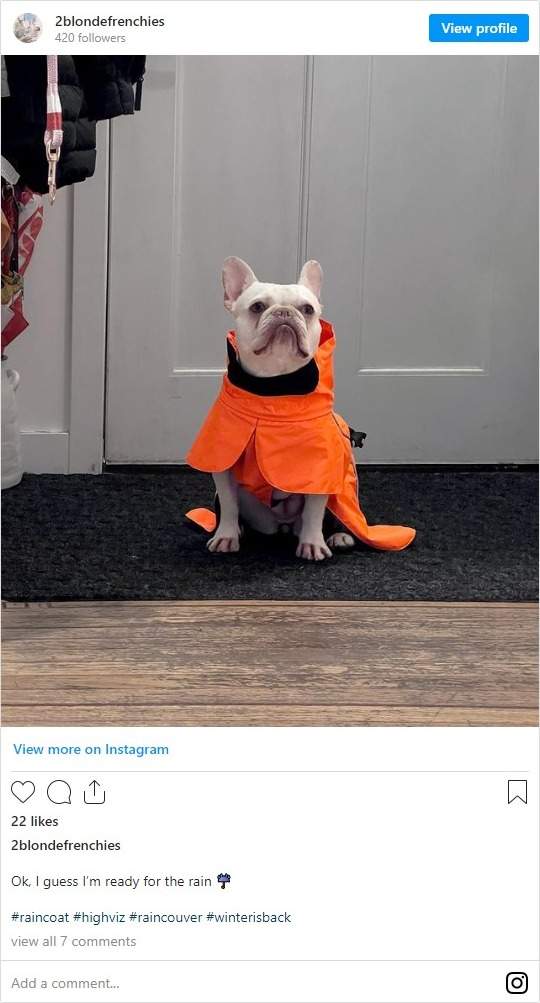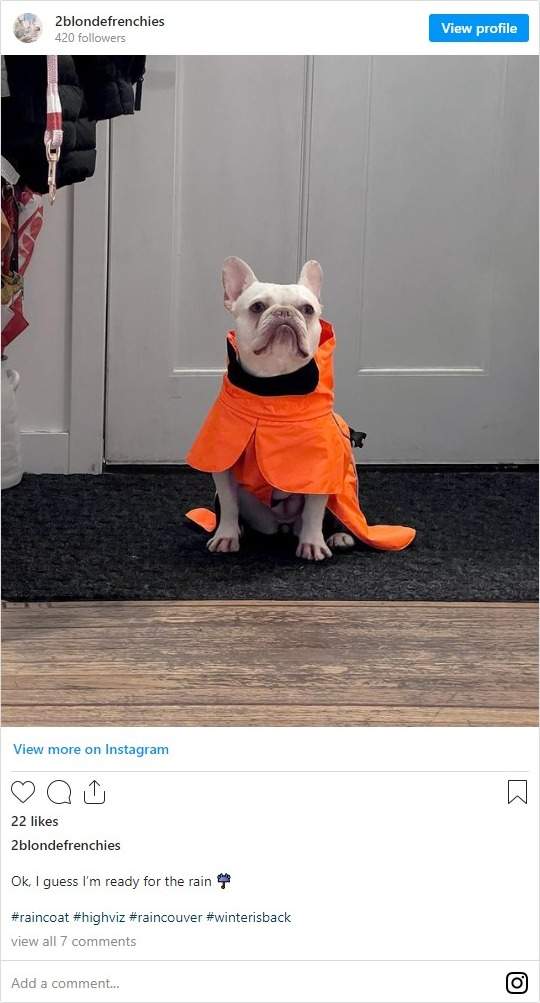 And when it does snow here, I throw on these stylish red boots from North Fetch.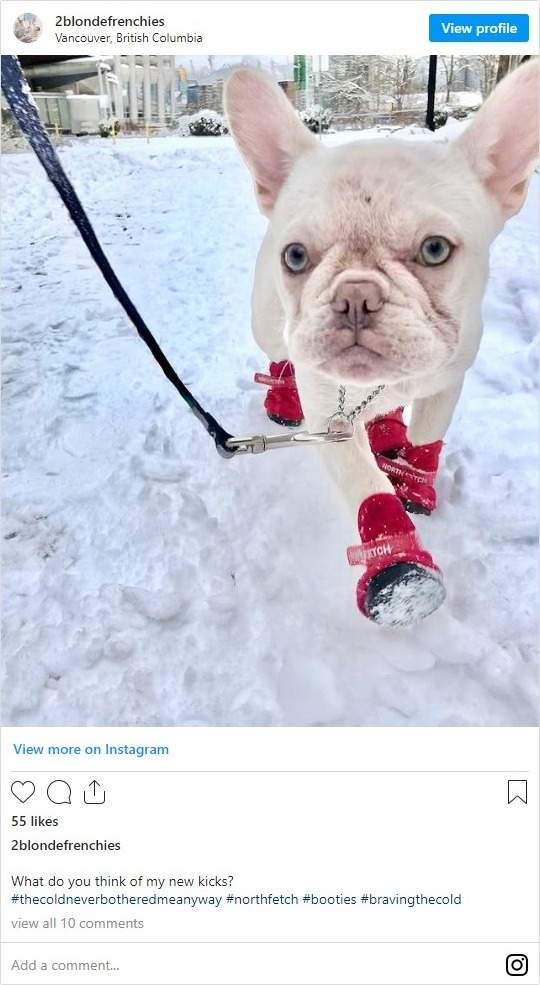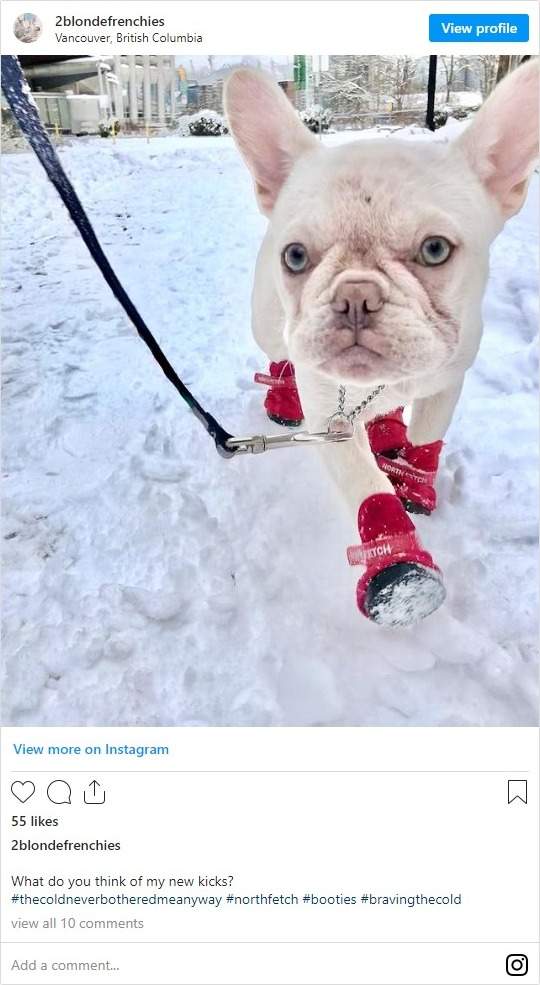 I also highly recommend the colourful beaded dog collars you often see me modellings from Dos Perros Dog Collars.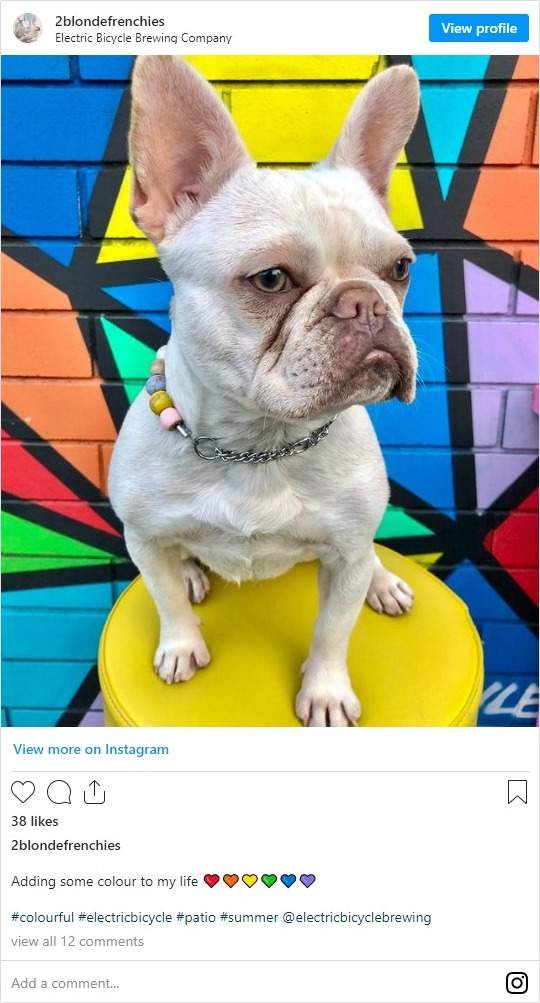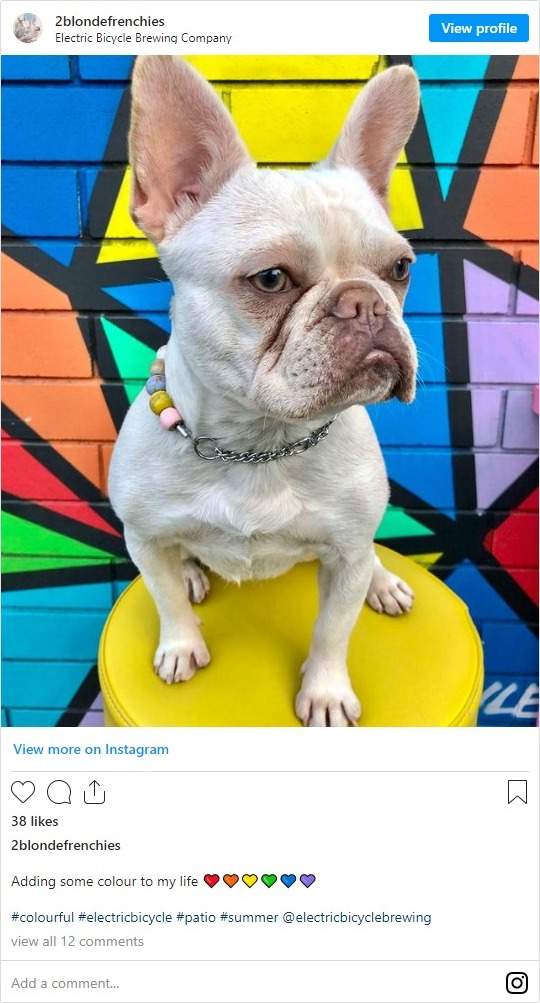 Jenn: We also got them each a bougie dish bowl from Nordstrom but of course, they have to fight over just one of the bowls.
Celebrity Pets: Imagine you could go for a walk with your three favourite celebrities – who would they be and why?
Penelope & Champagne: Living in Vancouver, of course, we'd love a walk with local legend Ryan Reynolds. Will Ferrell always makes us laugh and Rihanna always makes us dance, so let's pick them!
Celebrity Pets: Do you have a special talent or do any tricks?
Penelope & Champagne: We know how to sit, lay down and give a paw!!!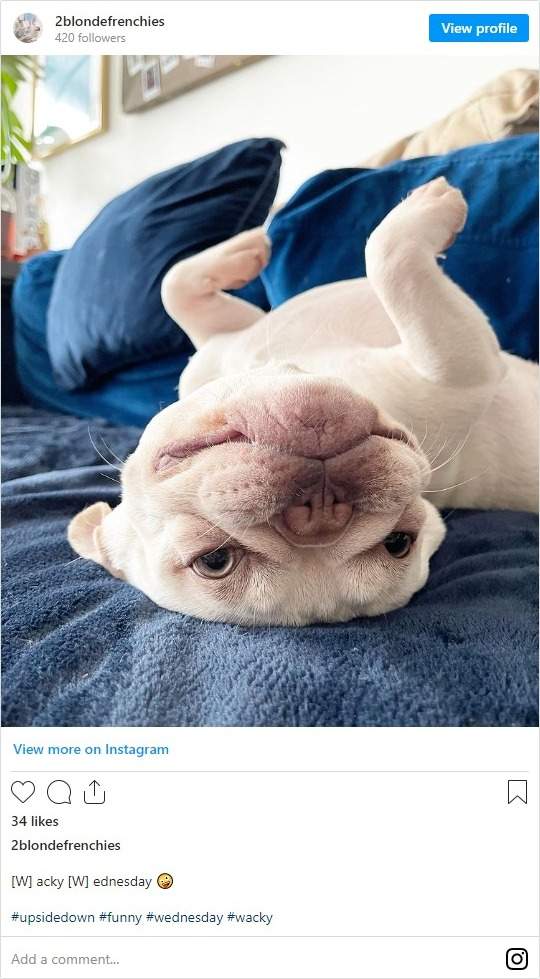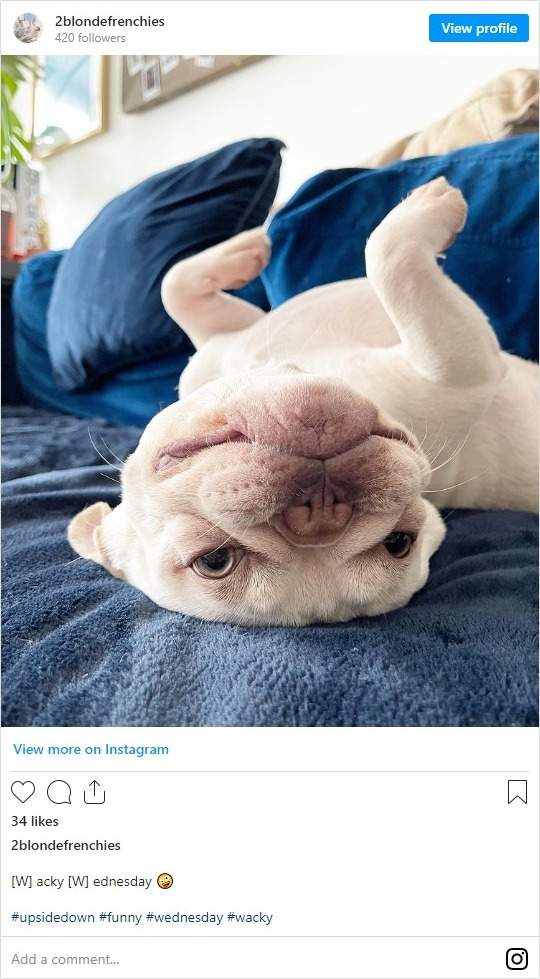 Celebrity Pets: What's the naughtiest thing you've done?
Champagne: I sometimes can't hold it in when mommy and daddy are out of the house, so i poop and pee… in Mexico, we just do our thing anywhere!
Penelope: Mommy doesn't like it when i put up my mohawk and bark at everyone that even comes near our home!!! She has to understand that I MUST PROTECT US!!!
Celebrity Pets: If you could give your younger self one piece of advice, what would it be?
Penelope & Champagne: To enjoy life, eat more treats, play with more toys, but mostly eat more treats!
Celebrity Pets: Is there a charity or non-profit organization you'd like to give a shoutout to?
Champagne: Shoutout to all the non-profits trying to rescue dogs and animals from all around the world. Saving them from being euthanized (or eaten in some cases). So much work goes into it and making it happen. I wouldn't be giving this interview if it wasn't for Furever Freed Dog Rescue, so check them out!
Celebrity Pets: Below is one of our fav Instagram posts of you two, can you explain what's going on?
Jenn: Haha – this happens often. As mentioned earlier, Penelope LOVES toys and playing fetch. Every once in a while, Champagne would partake and take a toy that Penelope was playing with. Because Champagne is physically bigger than Penelope, she has to tread carefully to sneakily steal her toy back from Champagne. It gives the situation an almost MISSION IMPOSSIBLE vibes!
Celebrity Pets: Have any exciting plans coming up?
Penelope & Champagne: We're looking forward to taking some time off during Christmas and just spending time together being cozy at home!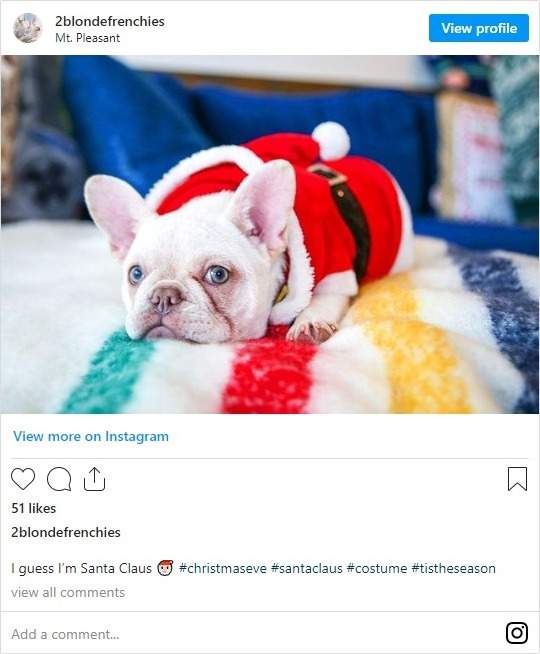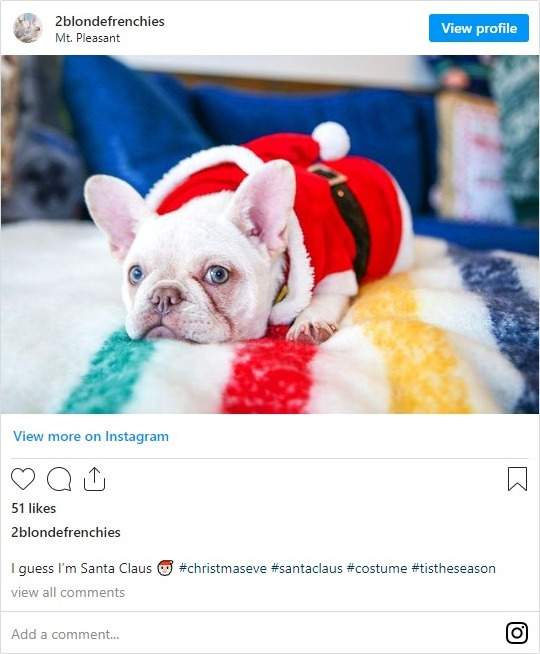 Make sure to connect with @2blondefrenchies and their human @jennchanmedia on Instagram!