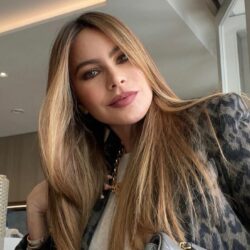 Birthday
July 10, 1972 (50)
Sofia Vergara is a Colombian-American actress, television producer, presenter, and model. Vergara was the highest paid actress in American television from 2013 to 2020. Sofia saw success while co-hosting two television shows for Spanish-language television network Univision in the late 1990s. In 2009, she began playing Gloria Delgado-Pritchett in the ABC comedy series Modern Family for which she was nominated for four Golden Globe Awards, four Primetime Emmy Awards, and eleven Screen Actors Guild Awards.
Vergara has also appeared in a variety of films, including The Smurfs (2011), New Year's Eve (2011), The Three Stooges (2012), Machete Kills (2013), Fading Gigolo (2013) Chef (2014), and Hot Pursuit (2015). She has worked with many other celebrities, such as Reese Witherspoon, Ty Burrell, Sarah Hyland, Ed O'Neill, Woody Allen, and Jon Favreau. She has also been a judge on America's Got Talent and a guest host on Saturday Night Live.
Vergara and True Blood star Joe Manganiello became engaged on Christmas Day 2014 after dating for six months. They married in Palm Beach, Florida, on November 21, 2015.
In addition to acting, Vergara is a successful entrepreneur and has launched her own line of clothing, perfumes, and furniture. Vergara is also a philanthropist and has supported several charitable organizations, including St. Jude Children's Research Hospital and the David Lynch Foundation.