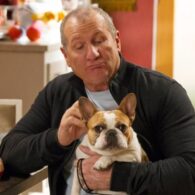 Stella (Beatrice and Bridgitte) (Dog)
We're not sure of actor Ed O'Neil's IRL pets, but he has had two iconic on-screen dogs during his career. Stella was his French Bulldog on the sitcom Modern Family. Stella was introduced in season 2 and was played by Bridgette until season four. Beatrice took over from season four until the end of the 11th and final season. Beatrice was known as a hard worker, an excellent actor, and a joy to be around. She passed away just days after the series wrapped in 2020 at the age of 10. Beatrice also acted on the TV series Workaholics and The Kominsky Method, as well as in commercials for brands such as Dunkin Donuts and Chase Bank.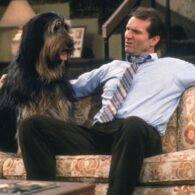 Buck the Dog (Dog)
Ed O'Neill's second famous fictional pet is Buck Bundy from Married… with Children (which was his real name). Buck was a briard, which is a rare breed of French sheepdog, and became very close with O'Neill. he was extra rare because most briards are all black or all blond and had cropped ears, but he was mixed and had uncut ears. Buck had a small role in Janet Jackson's "When I Think of You" music video, before landing the role on Married… with Children. Buck also had a small role in the 1998 film Scrooged with Bill Murray. Buck retired at the age of 12 in 1996 and passed away the next year. After retirement, Lucky the Dog took over as O'Neill's fictional family's second dog.
Ed O'Neill is an American actor who is best known for his role as Al Bundy on the hit sitcom Married…with Children and as Jay Pritchett on Modern Family. Married… with Children also starred Katey Sagal, Christina Applegate, and David Faustino. O'Neill's Modern Family costars include Sofia Vergara, Ty Burrell, Sarah Hyland, Ariel Winter, Julie Bowen, Jesse Tyler Ferguson, Eric Stonestreet, and Rico Rodriguez. He has also appeared in many other television shows and films, such as The West Wing, Little Giants, and Wayne's World. O'Neill won an Emmy and two Golden Globe awards for his performance in Modern Family.