Shop Cat Paul. Paul Douglas. Pauly D. Pauly Chonkers. Sir Paul Chonklaus D. Toast Paulone. Loaf Boy. King of Boxes. But it doesn't matter what name Paul goes by, he's internationally known for his friendly attitude and great work ethic.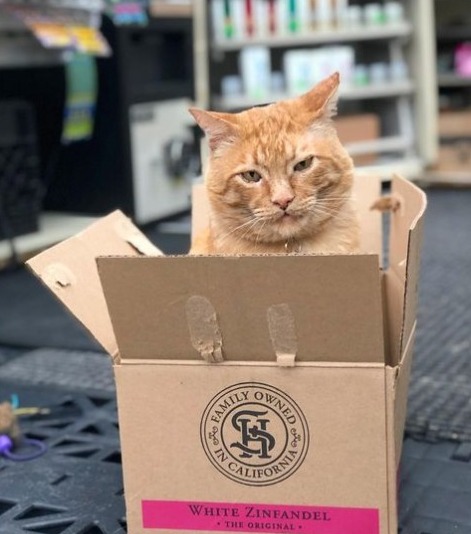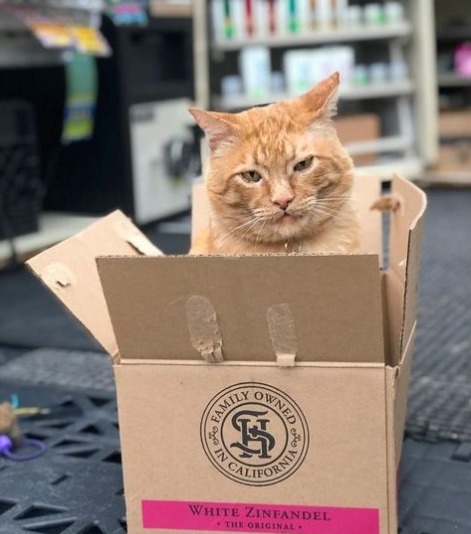 After starting life out on the streets of Seattle, got a broken tooth, severe gingivitis, and FIV+. But in 2019 at 6 years old, he got a second chance at life when he landed his first job. He was adopted by Cindy Song, who then hired him to work as her shop cat at her convenience store.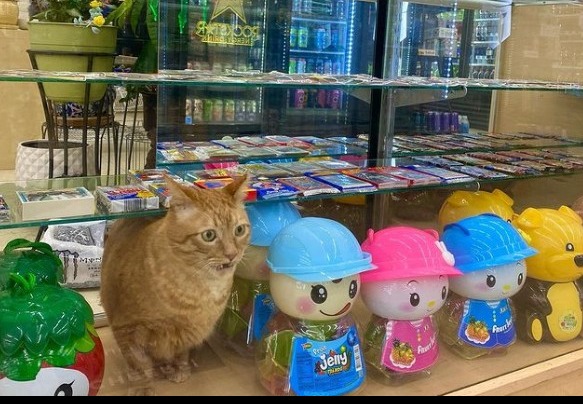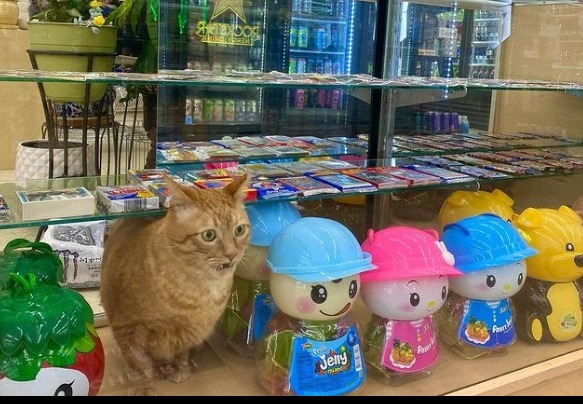 "Been broke, on the sreets my entire life. Got swept up one day – bouncing from shelter to shelter. Crazy lady came in and offered me a job. Worked my mitens off ever since and became the biggest (not talking about my weight) shop cat in my city."

-Shop Cat Paul (@shopcatpaul)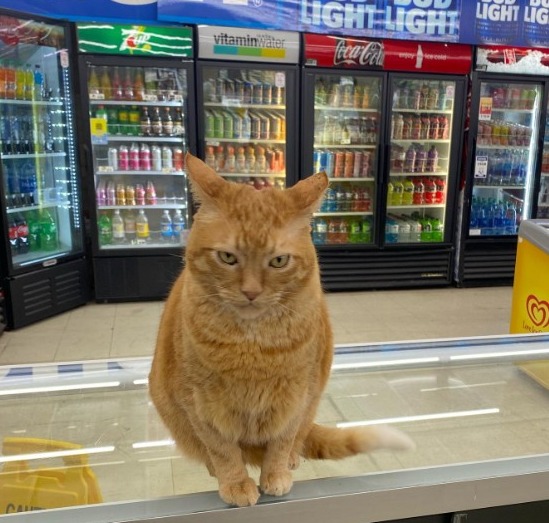 Shop Cat Paul spent nearly a year on the grind before being forced into early retirement by the Health Department. But during this short stint, he captured the hearts of not only his neighbours and customers, but people around the world via his Instagram.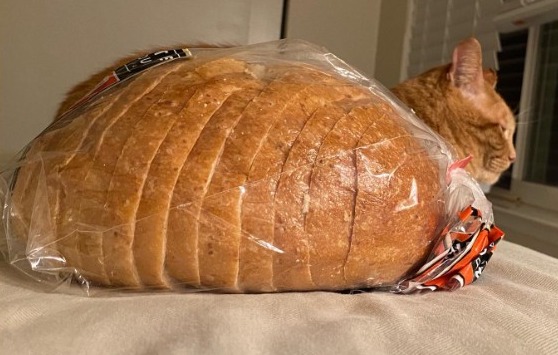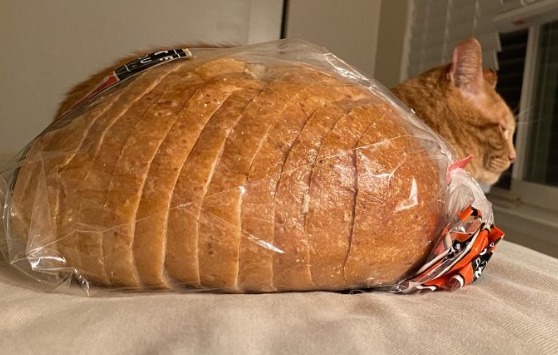 He went on to enjoy the retired life, sharing it with his followers, as well as fond memories of his shop cat career. Also being a loaf. Then during the pandemic, his shop was vandalized with racist messages. But a lovely artist named Shara Lee (@sharapaints) painted a proud mural of Paul to cover it up!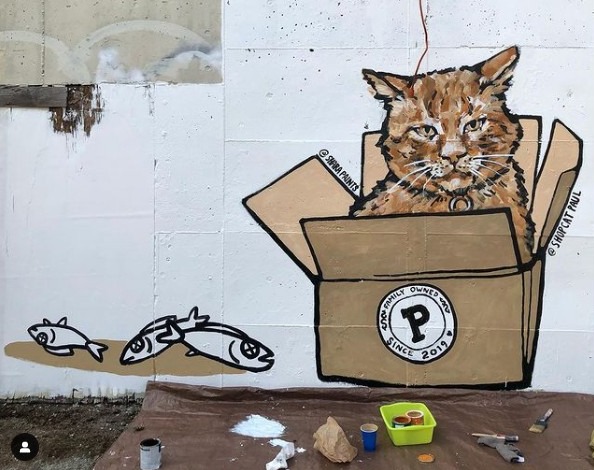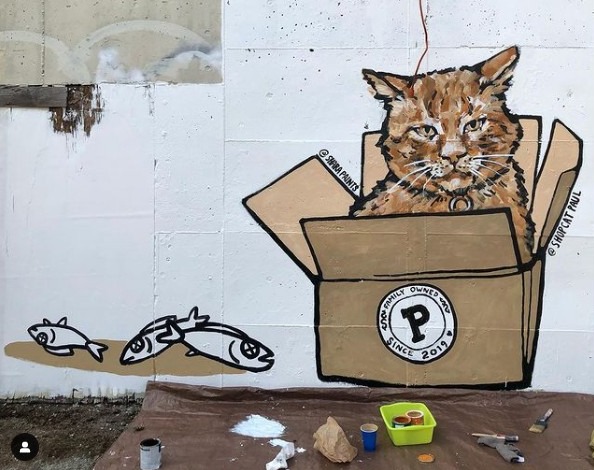 But sad news struck, when lumps found on Paul led to a cancer diagnosis in mid-October 2022. With Paul bringing joy to so many people, many of them wanted to return the love. In two weeks, Paul's GoFundMe has already raised over $20,000, well on the way to their $30,000 goal! His story even made the news, which you can watch below:
Right now Paul is still fighting cancer with his family by his side. Let's all wish him luck and if you'd like to donate, you can visit his GoFundMe. And make sure to follow him on Instagram at @shopcatpaul.
For another cat rescue story, check out: Loli the cat returns after missing for 12 years