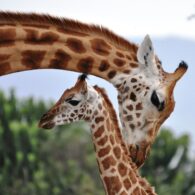 Exotic Pets
In a 2020 interview with Jimmy Fallon on "The Tonight Show with Jimmy Fallon," Janet Jackson revealed that she grew up with exotic animals including "a fawn, Mouflon sheep, peacocks, a giraffe … just all kinds of animals." She noted that "it was [her] job to feed them, to clean them." Watch the Interview.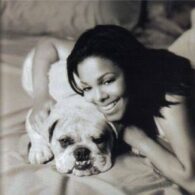 Bulldogs on Tour
In 2008, Janet Jackson sent one of her three bulldogs to obedience school for animals because he was naughty. Jackson said: "He's in Atlanta in obedience school because there are two of them (bulldogs) that aren't getting along. That's more important to me right now than him coming on tour."
Birthday
May 16, 1966 (56)
Janet Jackson is an American singer, songwriter, actress, and dancer. She is noted for her innovative, socially conscious and sexually provocative records, as well as elaborate stage shows. Her sound and choreography became a catalyst in the growth of MTV, enabling her to rise to prominence while breaking gender and racial barriers in the process. Lyrical content which focused on social issues set her reputation as a role model for youth.
Having sold over 100 million records, Jackson is one of the world's best-selling music artists. She has amassed an extensive catalog, with singles such as "Nasty", "Rhythm Nation", "That's the Way Love Goes", "Together Again", and "All for You"; she holds the record for the most consecutive top-ten entries on the US Billboard Hot 100 singles chart with 18. She is also the only artist in the history of the chart to have seven commercial singles from one album (Rhythm Nation 1814) peak within the top five positions. In 2008, Billboard placed her number seven on its list of the Hot 100 All-Time Top Artists, and in 2010 ranked her fifth among the "Top 50 R&B/Hip-Hop Artists of the Past 25 Years". In December 2016, the magazine named her the second most successful dance club artist after Madonna. One of the world's most awarded artists, her accolades include five Grammy Awards, eleven Billboard Music Awards, eleven American Music Awards, a star on the Hollywood Walk of Fame, and eight Guinness World Records entries. In 2019, she was inducted to the Rock and Roll Hall of Fame. Jackson has been cited as an inspiration among numerous performers and credited with elevating a standard of sound, showmanship and sex appeal expected of pop stars.
Janet Jackson's older brother Michael Jackson became one of the influential artists of all time.