 No Pets (Peter Mullan)
Peter Mullan does not have any reported pets.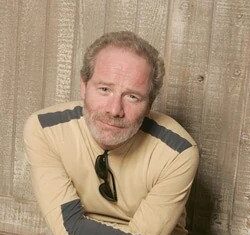 Birthday
November 2, 1959 (63)
Peter Mullan is a Scottish actor and filmmaker, distinguished for his breakout role in Ken Loach's 1998 drama "My Name Is Joe." Mullan's versatility shines across genres, whether he's taking the audience on a haunting journey in Paddy Considine's "Tyrannosaur" or captivating television viewers in series like "Ozark" and "Mum." His body of work displays a wide range, from gritty dramas to sweeping epics like Steven Spielberg's "War Horse."
Mullan's collaborations in the film and television industry serve as a testament to his chameleon-like ability to adapt to varying roles and genres. Notable individuals he's worked with include Ewan McGregor in "Trainspotting," Emily Watson in "Breaking the Waves," and Andrew Garfield in "Neds." He's also been directed by high-caliber filmmakers like Danny Boyle and Michael Winterbottom. Mullan has also teamed up with stars like Jessica Chastain in "The Vanishing of Sidney Hall," Gerard Butler in "Beowulf & Grendel," and Olivia Colman in "Tyrannosaur." In the realm of television, his partnerships are equally impressive, sharing screen time with Laura Linney in "Ozark" and Lesley Manville in "Mum."
Mullan won the Best Actor award at the 1998 Cannes Film Festival for his performance in "My Name Is Joe." Moreover, he received the Silver Lion for Best Director at the Venice Film Festival for his work on "The Magdalene Sisters," a hard-hitting critique of the Magdalene Asylums in Ireland. His role in "Neds," which he also directed, fetched him the Best Director award at the San Sebastián International Film Festival.