Molly the Goldendoodle was lost in the North Carolina forest for months before she was rescued.
Lost and alone for so long, Molly started eating rocks and garbage to keep from starving. She was found with dirty, matted fur and an emaciated body. Rescuers could see her bones.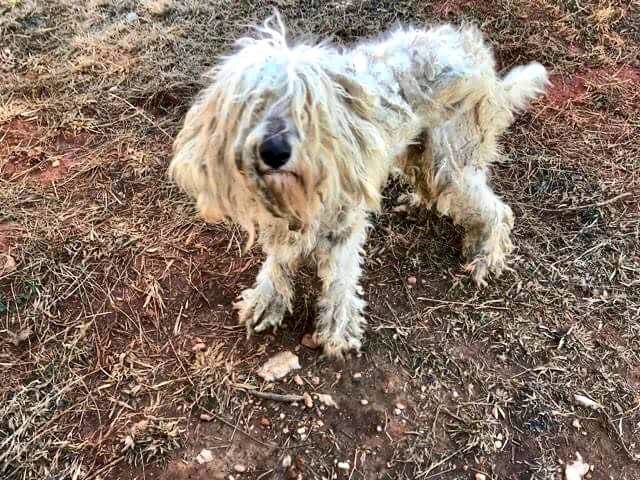 "She was literally a skeleton," Susan Nocito, Molly's foster mom, told The Dodo. "She was so weak."
Molly was rushed to the vet by rescuers from the Wilson County Humane Society. They gave her a much-needed shave, taking off 6lbs of matted fur. She weighed in at 24lbs, less than half of what she should have been.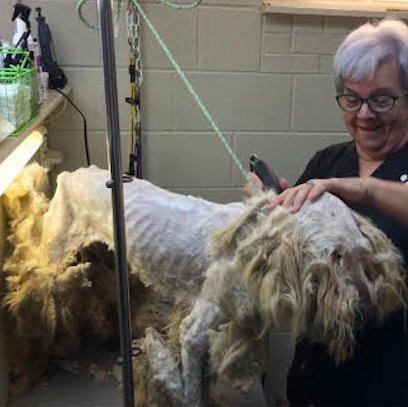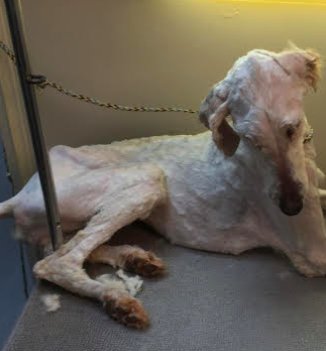 Molly was taken in by Burlington County Animal Alliance to find her a furever home. They flew her via Flying Fur Animal Rescue to New Jersey where she met her furever family.
Molly now lives happily-ever-after with her 2 canine-siblings and 3 human-siblings.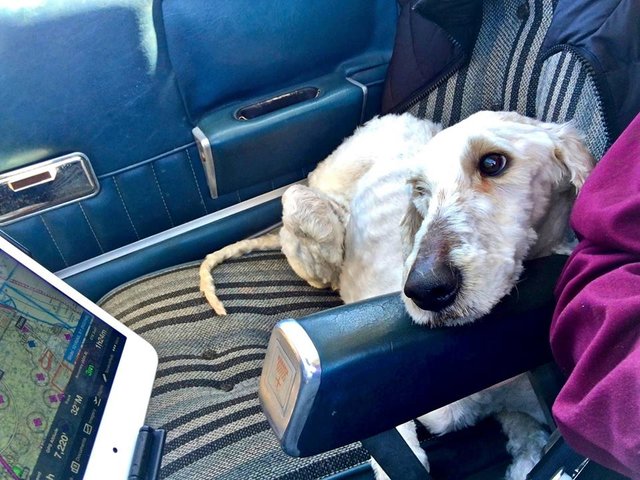 For more happily-ever-afters check out this lost puppy story!