Jaeshin Ha, a 79-year-old retiree, has spent every day of his retirement crafting comfortable beds and toys for rescue cats. After running a men's clothing shop for over four decades, Jaeshin retired with his wife in 2019, but instead of taking it easy, he has found a new calling.
Jaeshin's daughter, Christina, is the co-founder of Meow Parlor, New York City's first cat cafe, and the president of its affiliated nonprofit, Meow Parlour Cats, Inc. One day, while brainstorming for ideas, the family came up with the idea of creating cat beds, and Jaeshin and his wife got to work on creating the perfect design.
Jaeshin is a perfectionist, and his attention to detail ensured that his cat beds were not only comfortable but also durable enough to withstand frequent washes. He noticed how cats would sit in the middle of any piece of fabric he laid out, and that inspired him to create a flat bed that cats would love.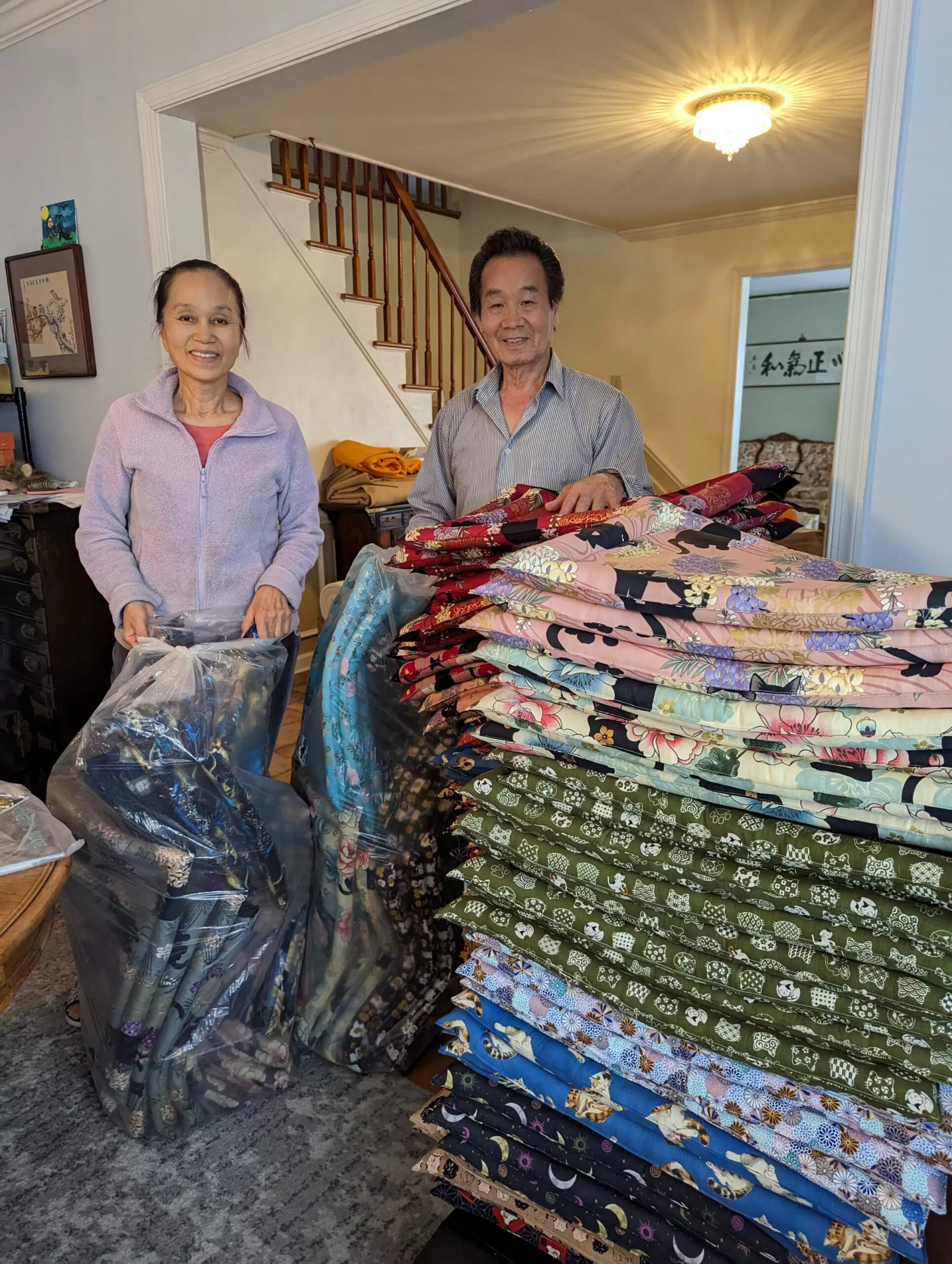 To test the prototypes, the family gave them to cat fosters and adopters, who provided feedback on the design. They also washed the beds to ensure they could withstand multiple washes. After a few iterations, the family came up with the perfect cat bed, which is now sold through Meow Parlour's website, the brick-and-mortar cafe, and WhisksToWhiskers.com. A portion of the sales goes to Meow Parlour's nonprofit, and another portion goes to Jaeshin's family for their hard work.
In addition to the cat beds, Jaeshin and his wife also create handmade cat toys. Their creations include toys shaped like starfish, ladybugs, turtles, and even kimbap, a Korean rice roll. Jaeshin's theory that cats love fish inspired many of his ocean-themed creations, such as seahorses and sharks. The toys are sold alongside the cat beds and are a hit with customers.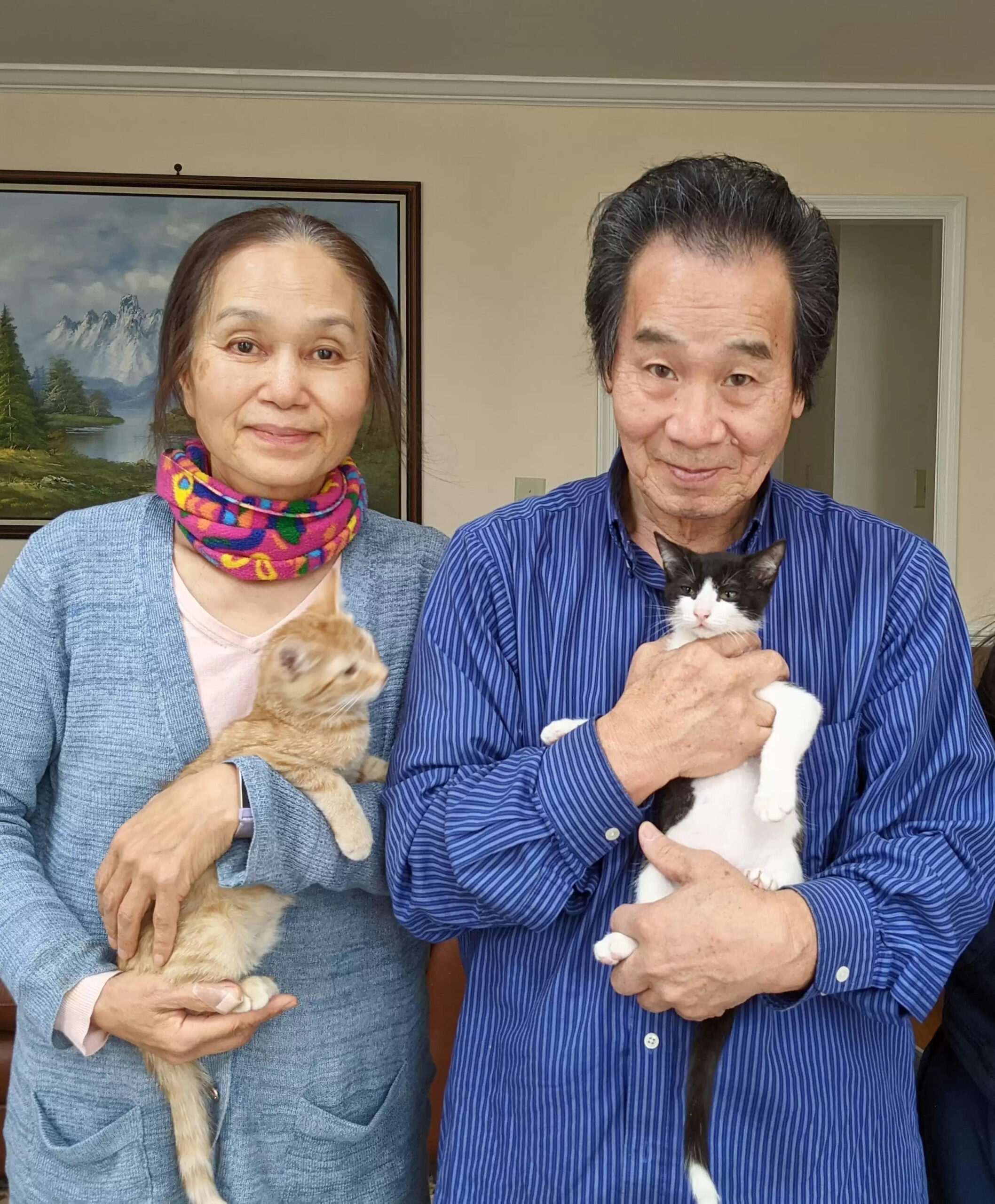 The cat beds and toys have given Jaeshin and his wife a sense of purpose in their retirement, and they are making a positive impact on the lives of rescue cats all over the world. Christina is proud of her parents' work and says that the cat beds have brought her family closer together.