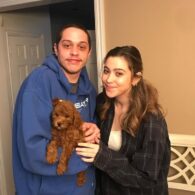 Henry (Dog)
Pete Davidson got a Goldendoodle named Henry in 2021, who was considered a family dog for him, his sister, and his mom. Henry lived with Davidson's mom and unexpectedly passed away in May 2023. Davidson shut down his Instagram account, but Dave Sirus, a writer on Davidson's show Bupkis, shared a message from him:
A message from Pete: Hey guys. I know today is the Bupkis premiere day but I wanna use today to remember my dog Henry. Yesterday we lost a key member of the Davidson family. Henry was only 2 years old but unfortunately got very sick very fast. My mom, sister and I got Henry at the beginning of the pandemic and he saved our lives. Not sure id even be around without him. He was the happiest and sweetest dog ever. He used to get excited when he saw me and would pee everywhere. When I was working at SNL my mom would send me videos of him watching, smiling and making noise when I came on screen. I don't ever really watch any of my stuff with anyone as I'm far too scared but I didn't mind watching with Henry. He was truly the best. My mom, sister and I are broken and will miss him forever. We love you Henry. Thank you for making our lives fuller and reminding me what actually matters.

@davesirus, Instagram, May 2023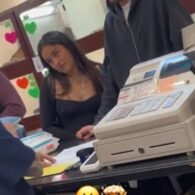 Cavapoo (Dog)
In June 2023, Pete Davidson and his girlfriend Chase Sui Wonders were recorded buying a Cavapoo (Cavalier King Charles Spaniel-Poodle mix) from Citipups in New York City. The name or any photos of the new pup have yet to be revealed. This pup will live with Davidson's mom, as a replacement for the tragic loss of Henry the month before. Also, Cavapoo was chosen as it's hypoallergenic, and Davidson is allergic to dogs except for breeds like this.
The Cavapoo resulted in a months-long feud with PETA, which resulted in PETA creating a Halloween costume of Davidson.
Pete Davidson is an American comedian, actor, writer and producer most famous for his Saturday Night Live performances. He was a cast member on SNL from 2014 until 2022. and also appeared on the MTV shows Guy Code, Wild 'n Out, and Failosophy. He has performed stand-up comedy on Adam DeVine's House Party, Jimmy Kimmel Live!, and Comedy Underground with Dave Attell, and guest-starred in Brooklyn Nine-Nine. In 2020, he co-wrote and starred in the semi-autobiographical comedy-drama film The King of Staten Island. In 2023, he starred in the Peacock series Bupkis, where he plays a fictionalized version of himself.