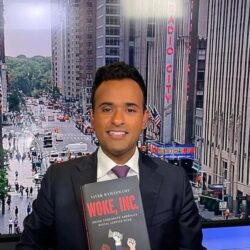 Birthday
August 9, 1985 (38)
Vivek Ramaswamy is an American entrepreneur and author, known for his work in the biopharmaceutical industry and his contributions to the intellectual dialogue surrounding stakeholder capitalism.
In the field of pharmaceuticals, Ramaswamy's impact is most evident through his role as the founder of Roivant Sciences, a company focused on the rapid development of innovative drugs. Roivant's business model involved acquiring shelved drug candidates from other companies and pursuing their development, leading to the successful revival of many promising treatments. This unique approach made Roivant a standout player in the pharmaceutical industry.
Ramaswamy's collaborative efforts span across various domains of the industry. He has worked with eminent scientists, business leaders, and experts, including Dr. Lawrence Friedhoff, a seasoned drug developer; Dr. David Hung, founder of Medivation; Dr. Frank Torti, former FDA official; Matthew Gline, Roivant's CFO; Mayukh Sukhatme, President of Roivant; Andrew Lo, Professor at MIT; Dr. Pavan Cheruvu, CEO of Axovant; Patrick Machado, biotechnology expert; and Dr. Atul Pande, a senior pharmaceuticals professional.
In terms of awards and distinctions, Ramaswamy has earned recognition for his efforts in the biopharmaceutical landscape. His achievements include being named to Forbes' "30 Under 30" list in the category of Healthcare in 2015 and receiving recognition by Goldman Sachs as one of the "100 Most Intriguing Entrepreneurs." His leadership and unique business model at Roivant have also attracted significant investment from SoftBank's Vision Fund.