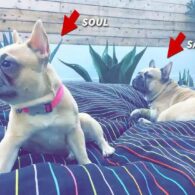 Soul and Saint (Dog)
Kelly Oubre Jr., Phoenix Suns basketball player, filed a lawsuit in 2019 against his ex-girlfriend, Makena Spooner LeDuff, alleging she stole his two dogs following their breakup. The couple started dating in 2017 and lived together in Beverly Hills after Oubre was traded to Phoenix in 2018. Post-breakup, Oubre accuses LeDuff of refusing to leave his property, damaging his car, stealing some of his belongings, and taking his two dogs.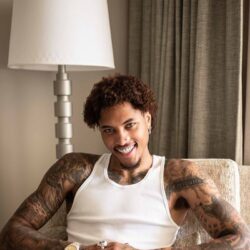 Birthday
December 9, 1995 (28)
Kelly Oubre Jr. is an American professional basketball player, recognized for his dynamic playing style in the National Basketball Association (NBA).
Oubre Jr.'s career in the NBA took off when he was selected 15th overall by the Atlanta Hawks in the 2015 NBA Draft, before being promptly traded to the Washington Wizards. His time with the Wizards was instrumental in honing his skills as a small forward. It was during his tenure with the Golden State Warriors that Oubre Jr. truly began to shine, notably scoring a career-high of 40 points in a game against the Dallas Mavericks in 2021.
Oubre Jr. has teamed up with a number of prominent figures. In Washington, he played alongside the likes of John Wall and Bradley Beal, forming a potent trio that bolstered the Wizards' performance. While with the Phoenix Suns, he played a key role alongside Devin Booker and Deandre Ayton. His stint with the Golden State Warriors saw him partnering with renowned players like Stephen Curry, Draymond Green, and Andrew Wiggins. Off the court, he's rubbed shoulders with notable figures in fashion and music due to his interest in these areas, including rapper Drake and designer Jerry Lorenzo.
In terms of recognitions and distinctions, Oubre Jr. has had several standout moments in his career. He was named to the Big 12 All-Newcomer Team in 2015, an acknowledgement of his exceptional talent as a new player. His career-high 40-point game against the Dallas Mavericks in 2021 is another example of his individual brilliance in the NBA.