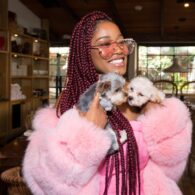 Rocky (Dog)
Keke Palmer has a Teacup Yorkie Maltipoo Rocky that she adopted in December 2019. Keke also has a white poodle.
"Her real name is actually Racquel, we just call her Rocky for short," says Palmer, who will soon release her new single, "Wind Up." "She's just so diva — from the moment I met her she was tootin' and bootin' her little butt around!"
Jackie Brown (Cat)
Keke Palmer has a white cat named Jackie Brown. We imagine the cat is named after Pam Grier's character in Quentin Tarantino's 1997 Film Jackie Brown. In October 2022, Palmer tweeted that Jackie went missing after a door had been left open at her house. Luckily Jackie was eventually found. In January 2023, Jackie made headlines after Palmer tweeted that the cat could tell that she was pregnant.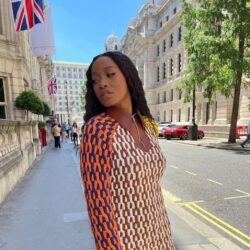 Birthday
August 26, 1993 (30)
Keke Palmer is an American actress, TV personality, and singer. Keke has played in many leading roles leading to the Primetime Emmy Award, five NAACP Image Awards, and nominations for a Daytime Emmy Award and a Screen Actors Guild Award. She was also included on Time magazine's list of most influential people in the world in 2019. She's most recently known for her starring role in Jordan Peele's 2022 film Nope, alongside Daniel Kaluuya.