This is Hunter @shiba.art.online, a black and tan shiba inu with a passion for painting. While we've nicknamed him Vincent van Doge, judging by his abstract expressionist style, he's more of a Jackson Pollock with extra hair.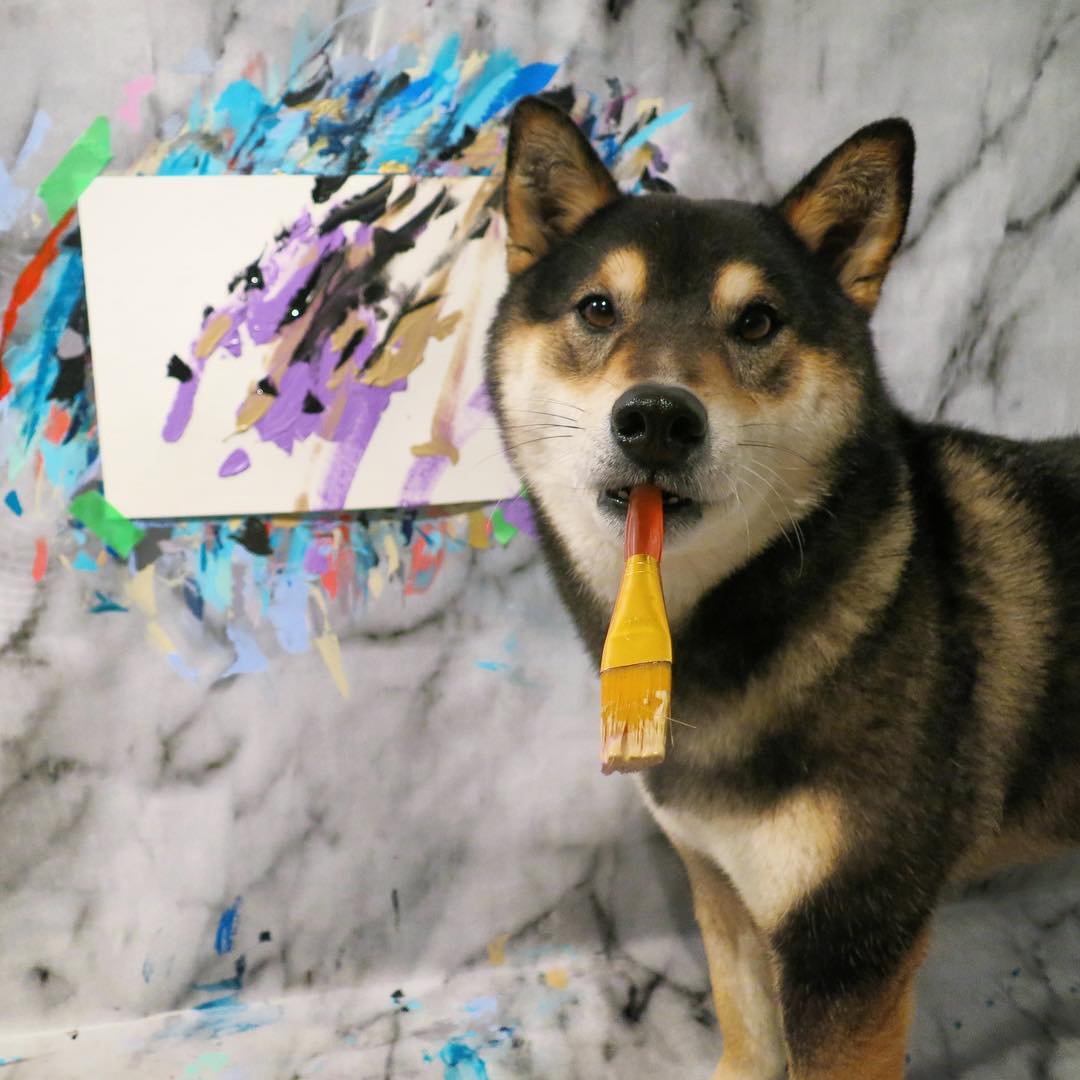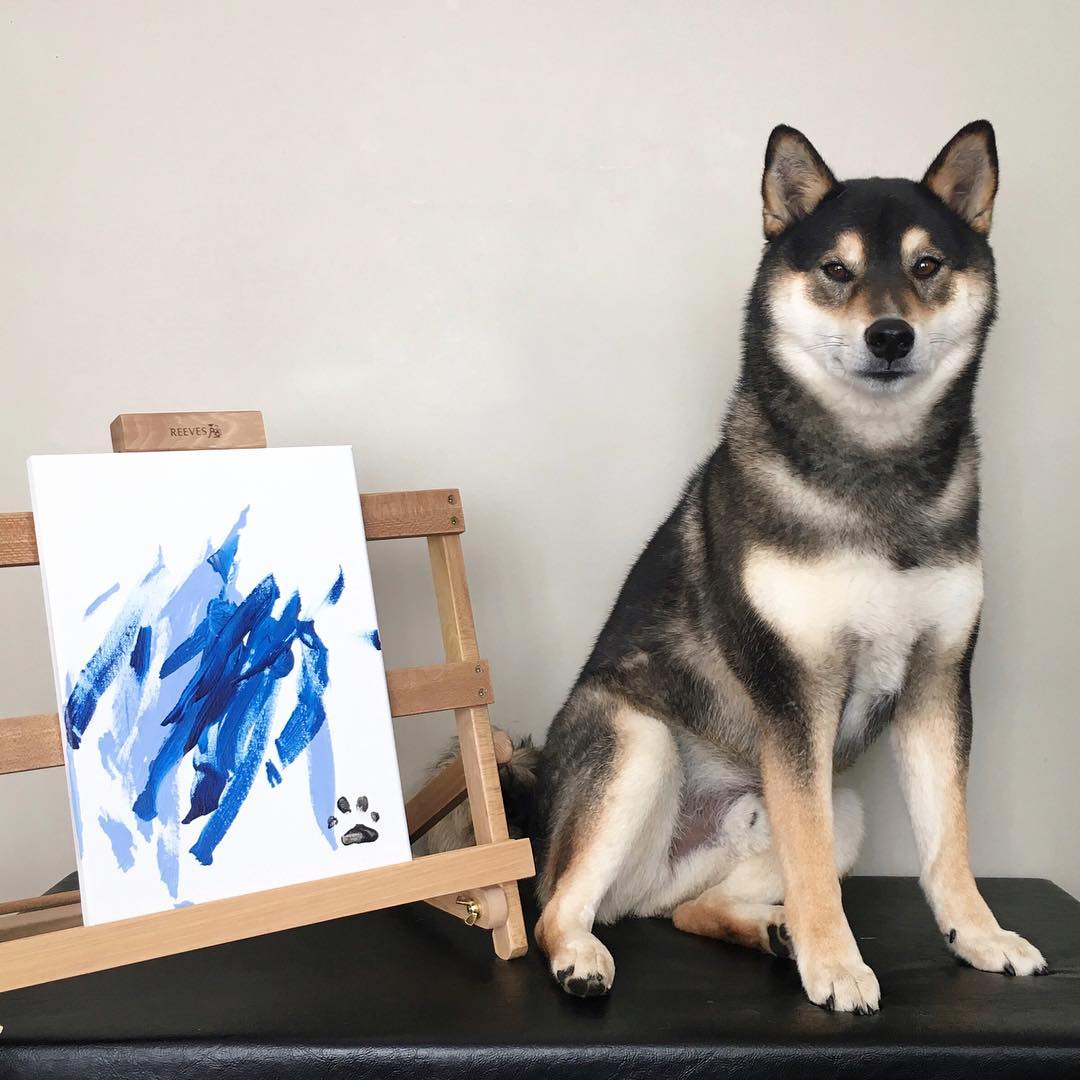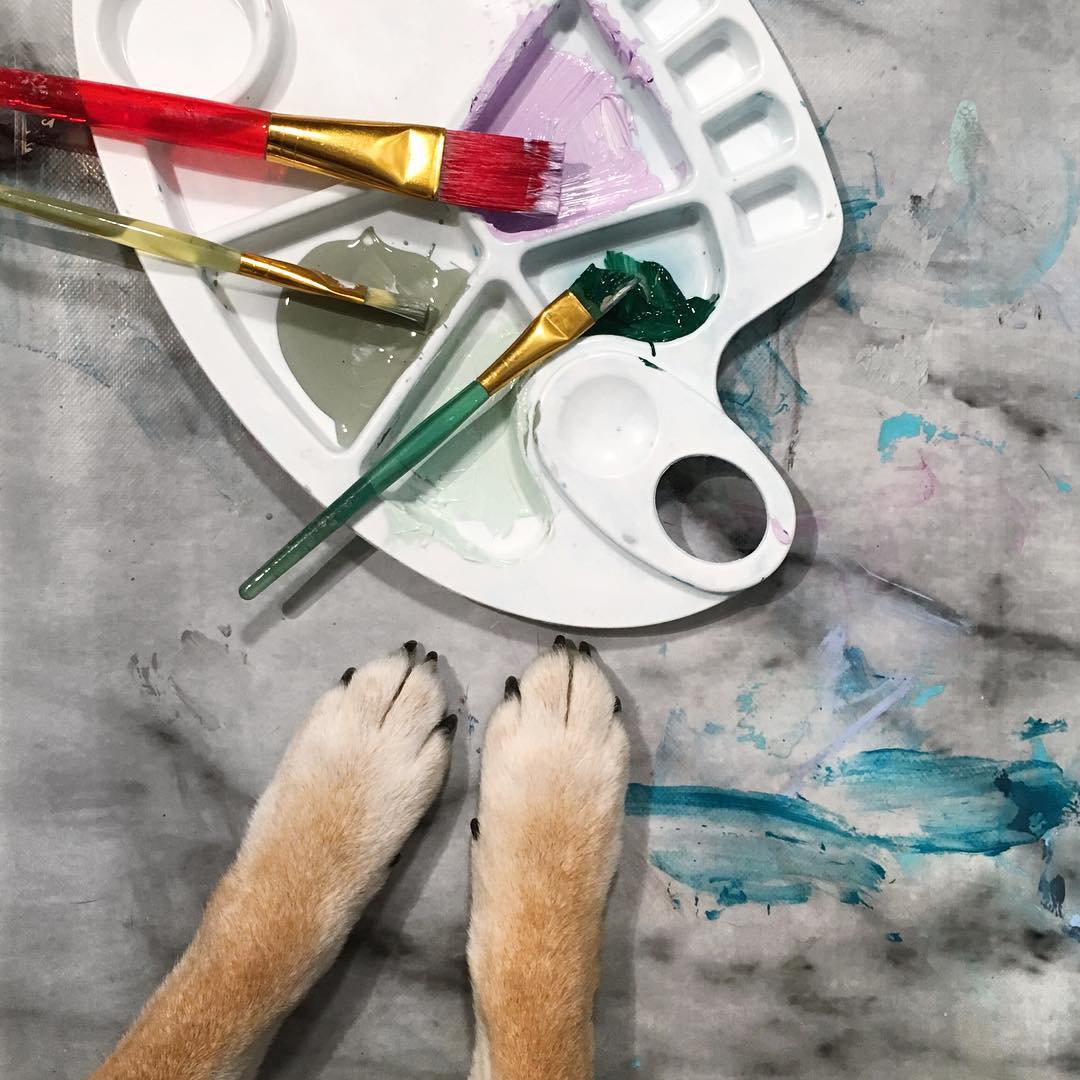 Living in Alberta, Canada, his humans Kenny and Denise make sure Hunter always gets exercise, either physically or creatively. Known for their intelligence and memes, the shiba inu breed is a great fit as an artist and a social media celeb.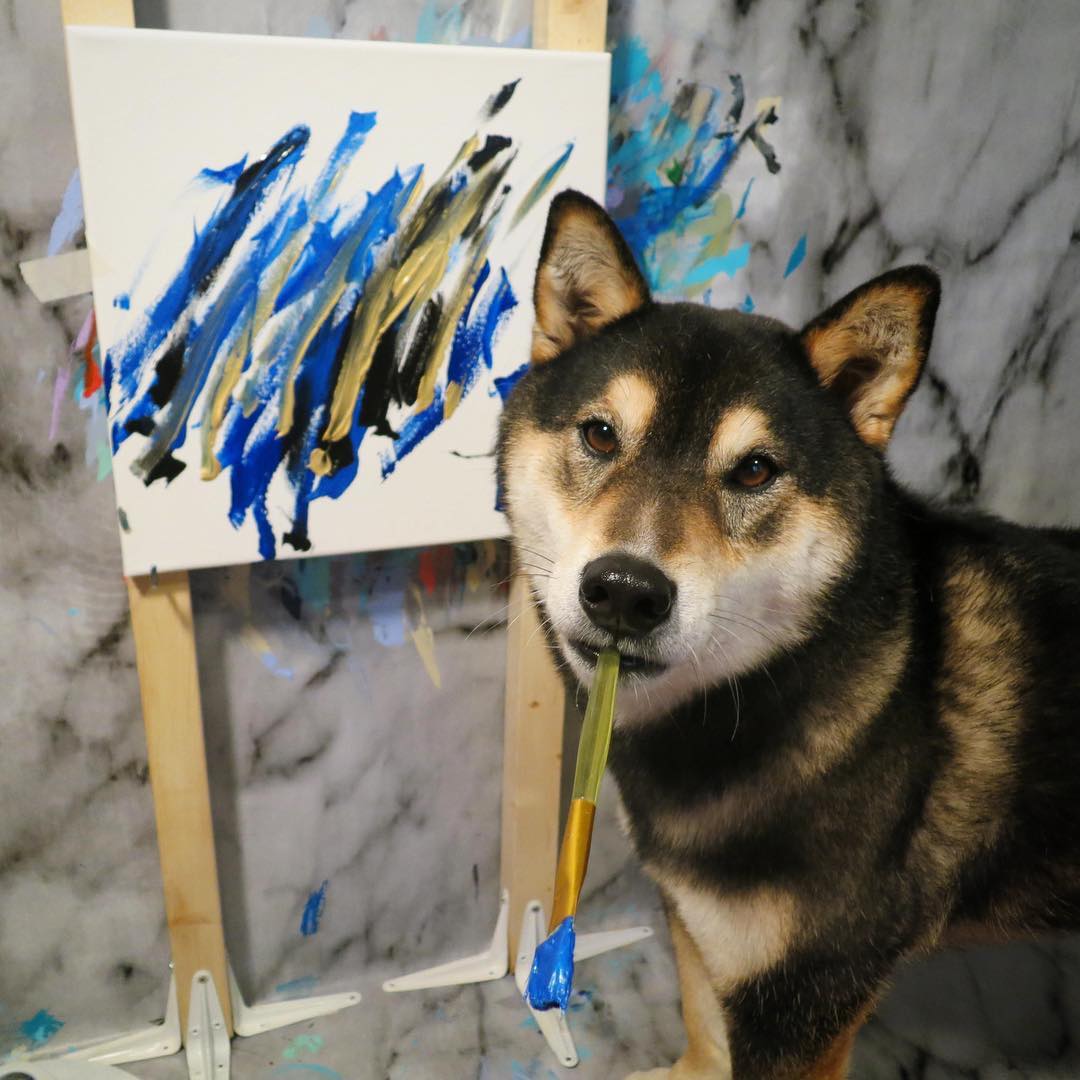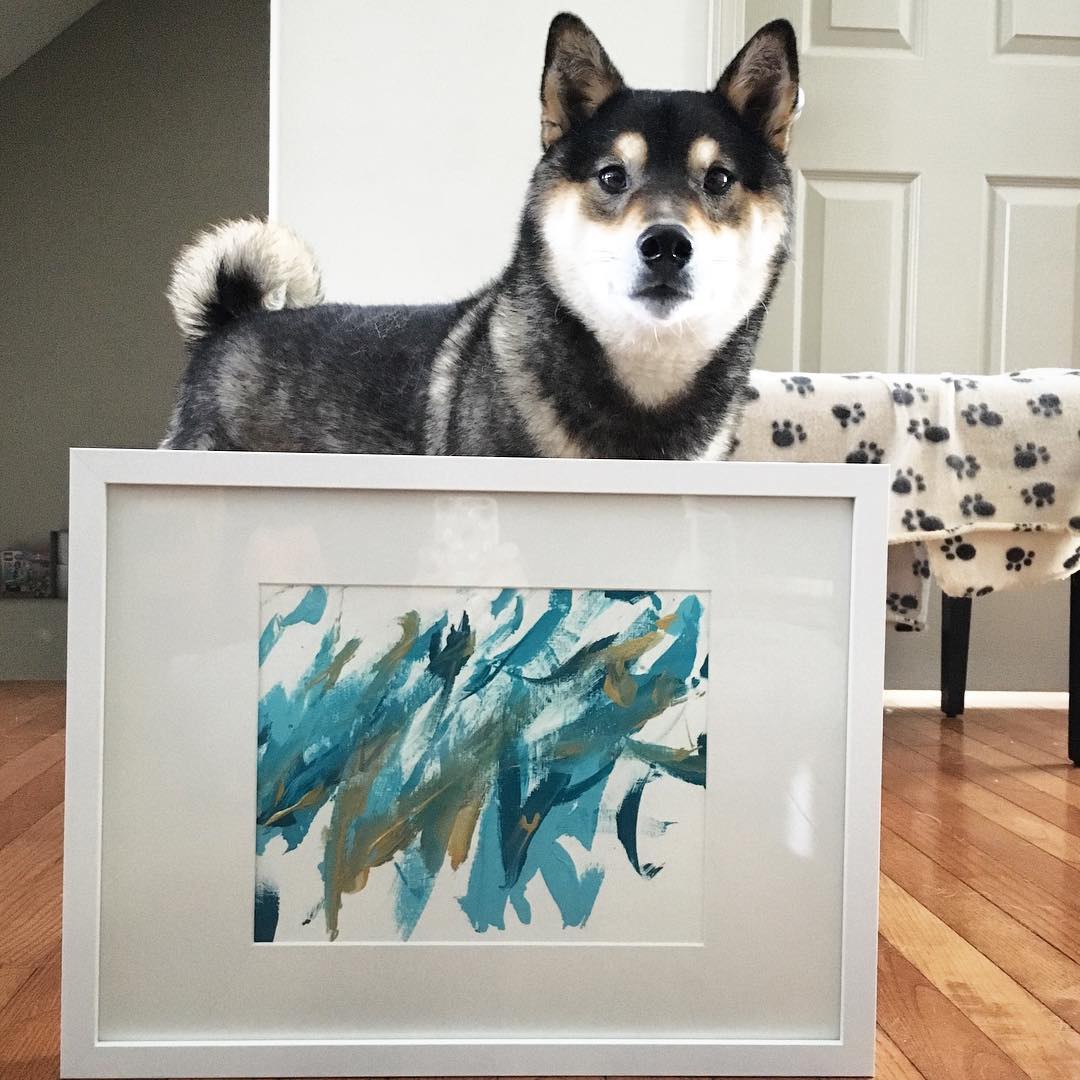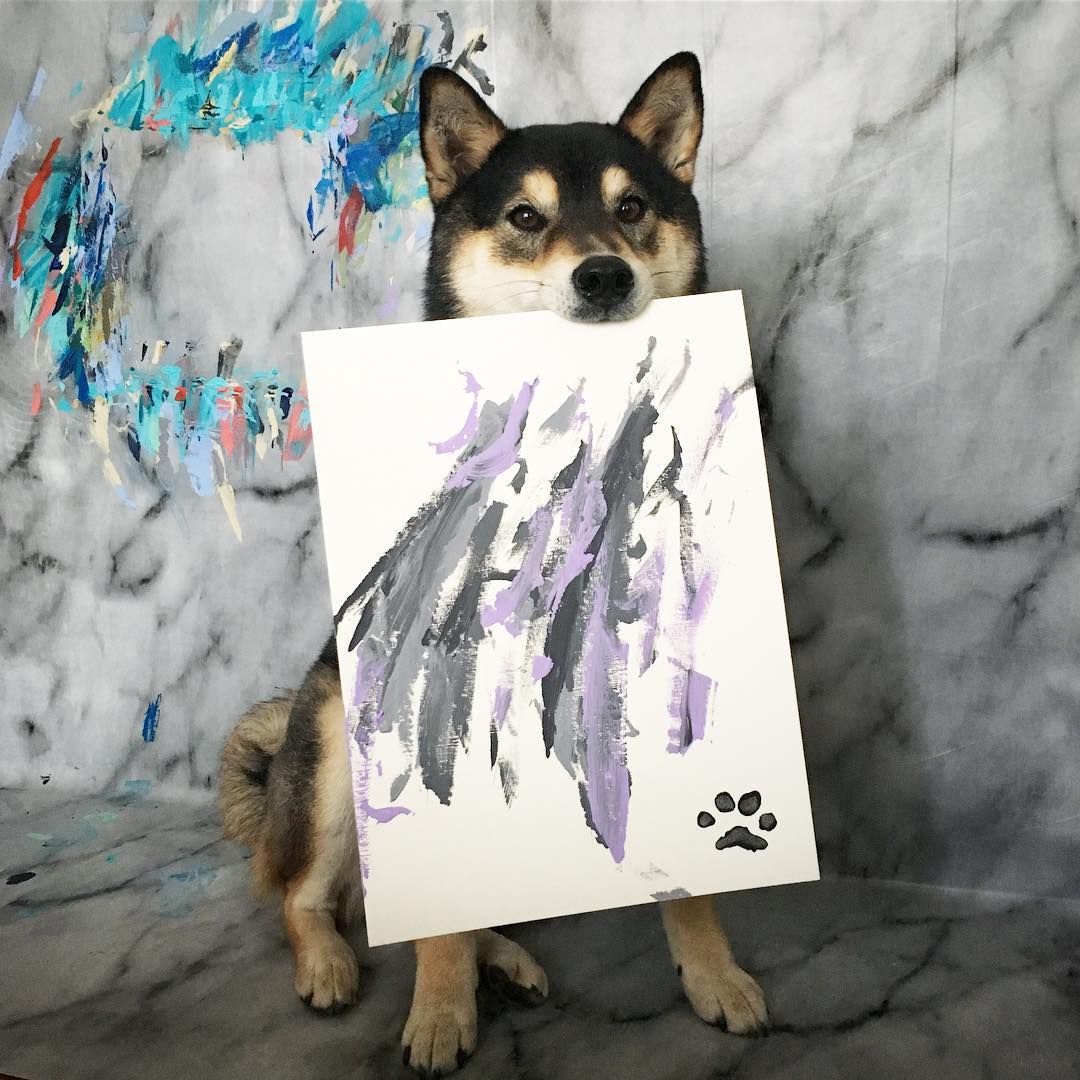 While he does work for treats, his humans say he's always enthusiastic to express himself on the canvas and proud of his work. You can even purchase some original or even custom pieces on Etsy.
For more four-legged artists, check out Pigcasso The Pig.