Hippie (formerly Graham Cracker)
James Kennedy has a Goldendoodle who is now named Hippie as of July 2023. Hippie was formerly known as Graham Cracker, when James Kennedy and Raquel Leviss got him as a couple in May 2018. When they broke up in January 2022, Leviss originally kept Graham. Then in July 2023, as a result of Leviss dealing with her mental health issues, Kennedy took ownership of Graham and renamed him Hippie. His name is a tribute to Kennedy's late godfather George Michael's dog of the same name.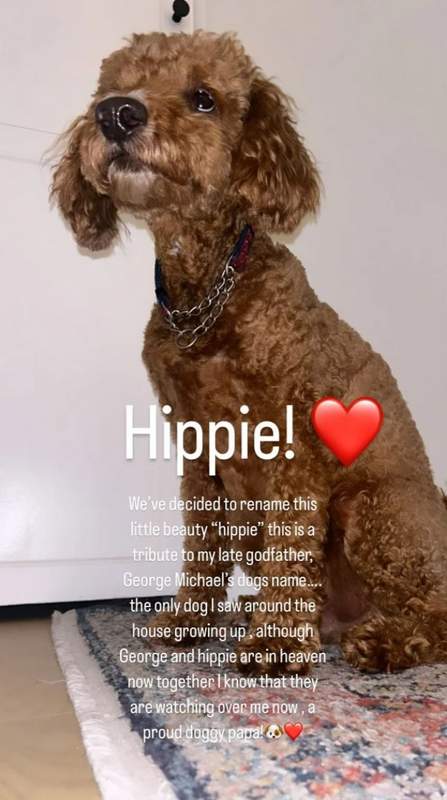 Birthday
January 26, 1992 (31)
James Kennedy is a British DJ, reality television personality, and music producer. He is best known for his appearances on the popular reality TV show Vanderpump Rules with Lisa Vanderpump. James joined the show in its fourth season in 2015 and quickly became a fan favorite for his witty remarks and energetic personality. He was also known for his relationship with Raquel Leviss, with Leviss joining Vanderpump Rules as a result. They broke up in January 2022.
As a musician, he has collaborated with DJ and music producer Lala Kent on multiple tracks, including their hit song "Feeling You." In addition, James has performed at numerous high-profile events, such as Coachella and the Sundance Film Festival.
Aside from his music career, James has also made a name for himself in the fashion industry. He has walked the runway for designers such as Ashton Michael and is known for his unique sense of style.
In 2020, James launched his own music label, "Triple C Entertainment," which has since signed several up-and-coming artists. He has also released multiple singles, including "Get Loose," "Mixed Signals," and "Freedom."
See more Vanderpump Rules cast members and their pets below: