Tilly G and Skippy were both adopted into the pet family at a big pet rescue and they have been best friends from the very beginning. Skippy spends all day bringing sticks for his friend. While the tortoise is less than impressed, the thought is not lost on Tilly G.
"Tilly G and Skippy bonded the moment they met. They were instantly drawn to each other for some reason. The moment they met was like love at first sight. And now they are inseparable … It's hard to describe, you just have to see it and see them together."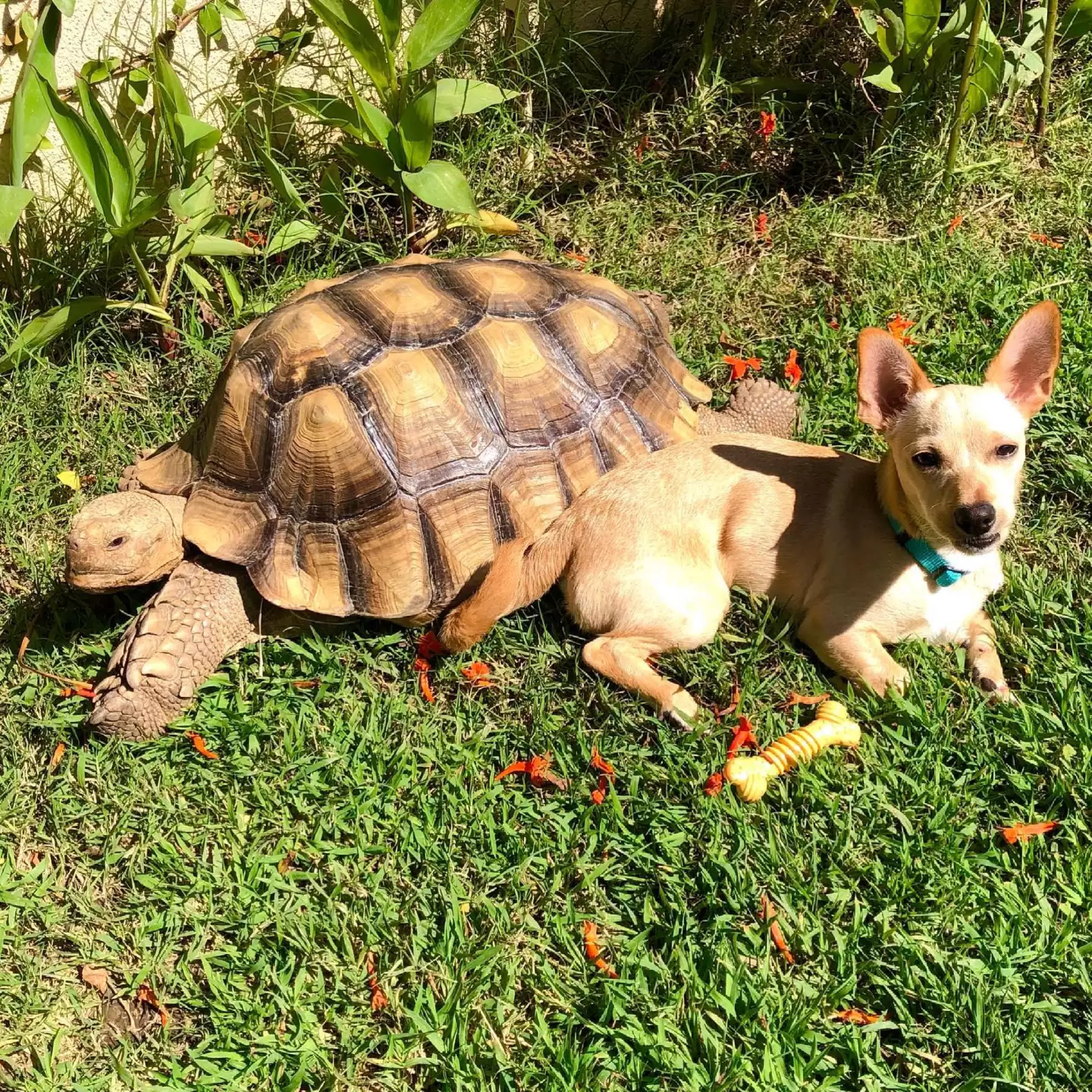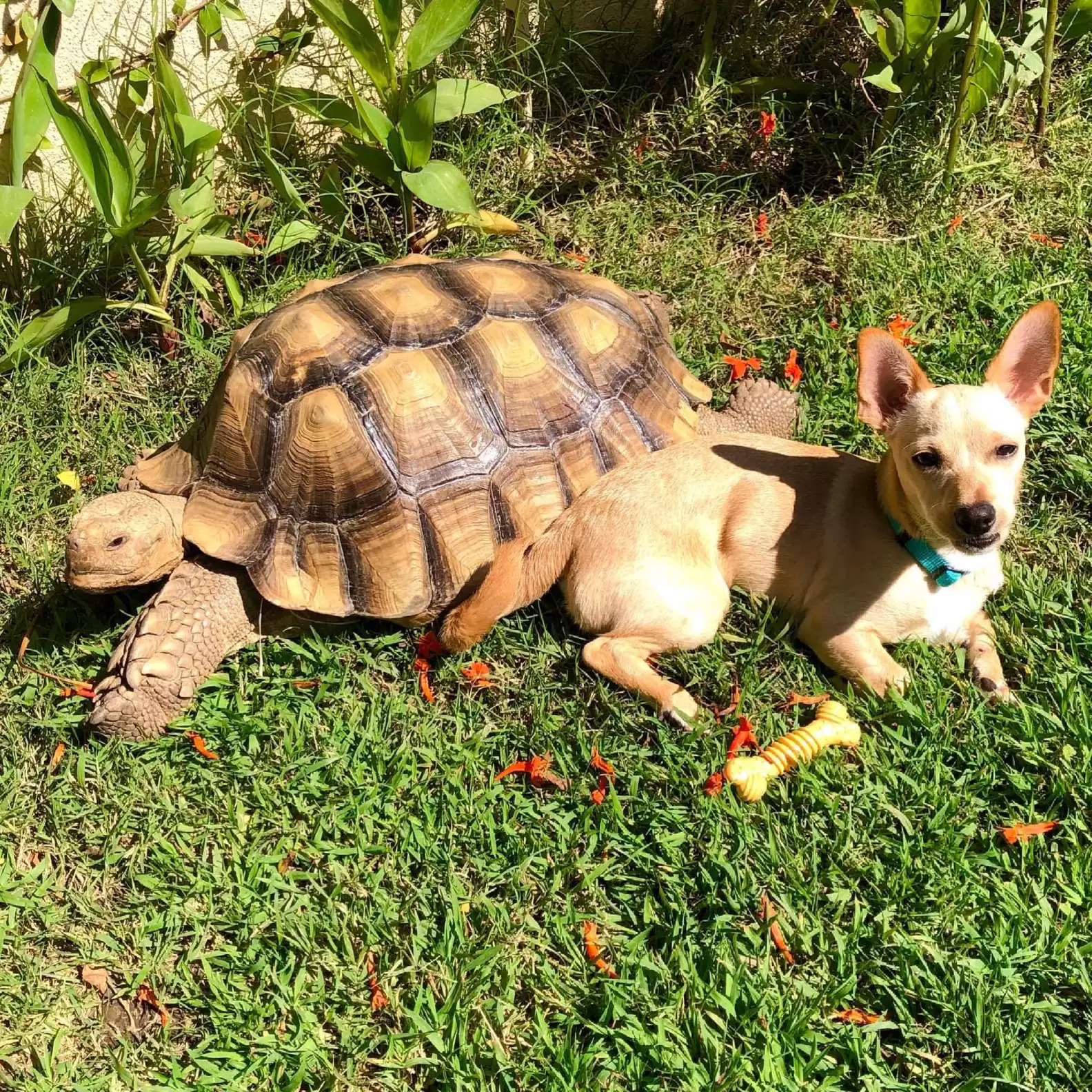 "Tilly G wants nothing to do with Skippy's sticks," their mom said. "Tilly G will only get interested if it is a collard green stick or piece of romaine lettuce."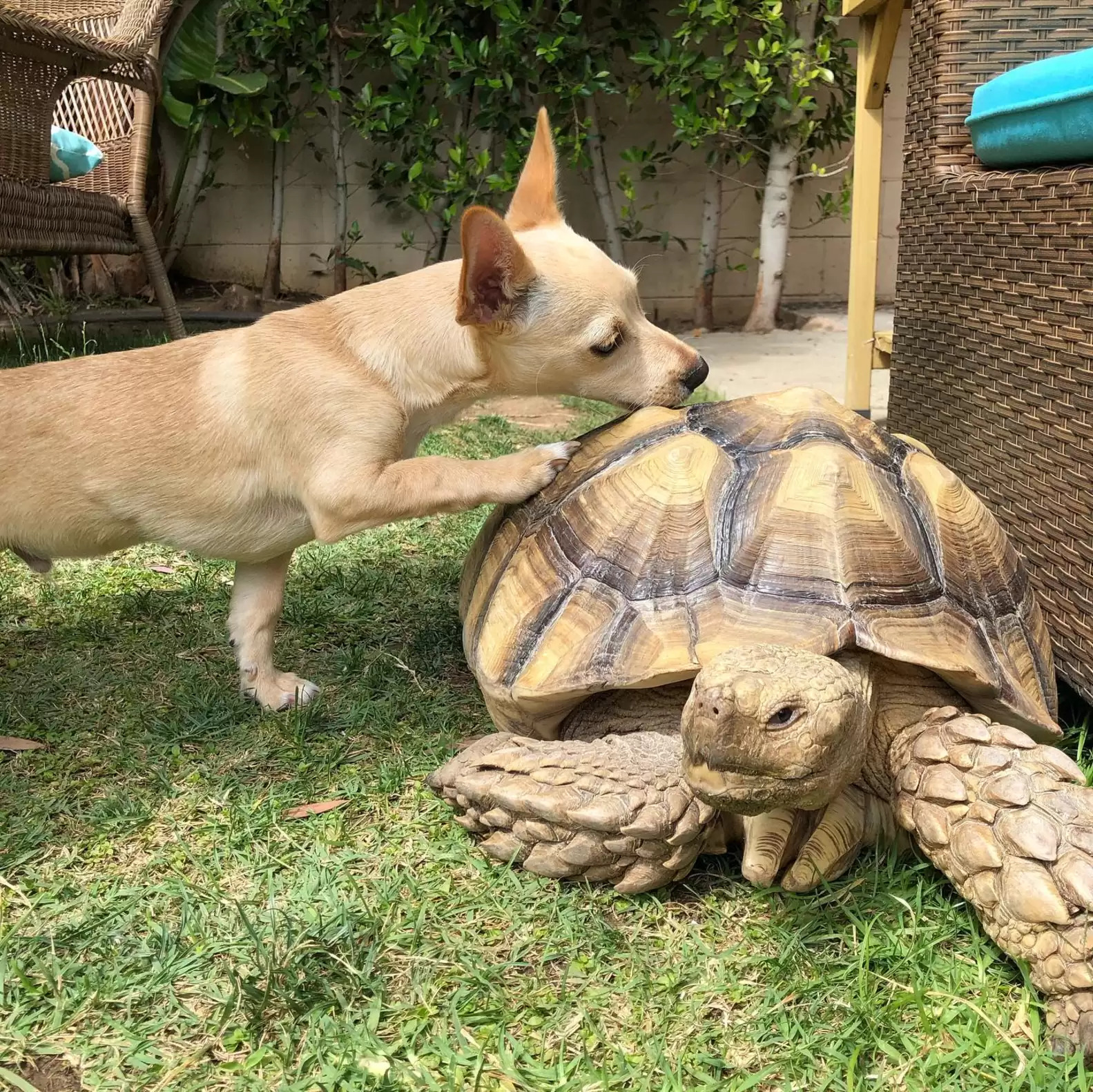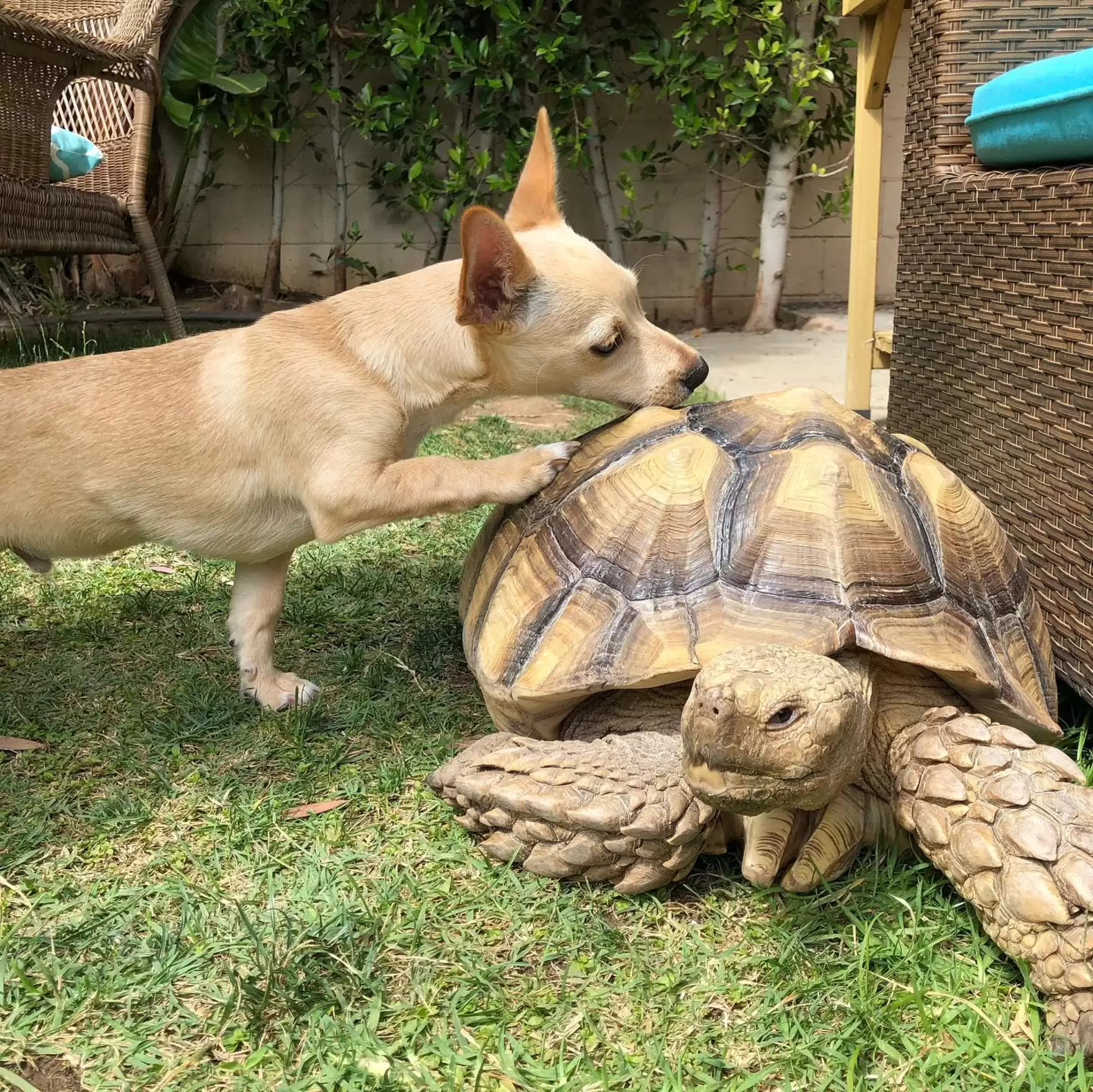 Tilly G may not feel the same about sticks, but he loves his brother.