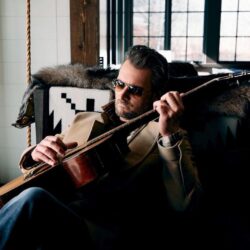 Birthday
May 3, 1977 (46)
Eric Church is an American Grammy-nominated country singer-songwriter known for his signature blend of traditional and modern country music. Born and raised in North Carolina, Eric first gained recognition in the early 2000s with hits like "How 'Bout You" and "Two Pink Lines." He has since released multiple successful albums and won numerous awards, including several Country Music Association Awards and Academy of Country Music Awards.
One of Eric's most significant milestones in his career was his album "Chief," released in 2011. The album, which featured hit songs like "Springsteen" and "Drink in My Hand," debuted at No. 1 on the Billboard 200 and went on to become a critical and commercial success. "Chief" helped to establish Eric as one of the top country music stars of his generation and cemented his place in the music industry.
Eric has also collaborated with several other influential musicians, including Jason Aldean, Luke Bryan, and Keith Urban. He has also performed with rock legends like Bruce Springsteen and Metallica.
Eric's most recent album, "Heart & Soul," released in April 2021, has been well-received by both critics and fans. The album was unique in that it was released in three parts, with the final part only available to members of Eric's fan club. Despite this unconventional release strategy, "Heart & Soul" debuted at No. 2 on the Billboard 200 and solidified Eric's status as one of the most innovative and exciting country music artists of his time.
Eric has won numerous accolades throughout his career. He has won multiple Country Music Association Awards, including Album of the Year for "Chief" and Musical Event of the Year for his collaboration with Keith Urban on "Raise 'Em Up." He has also won several Academy of Country Music Awards, including Video of the Year for "Springsteen" and Album of the Year for "Chief."