Furry Alpacas
Found mostly in South American or the Kidman-Urban farmhouse, the celebrity couple also takes care of 6 alpacas. The fluffy camel-like companions are kept on their farm in Nashville. Most alpacas make very good pets if they are treated well and the owners are realistic about their size and living space.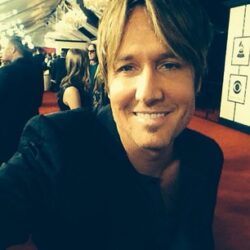 Birthday
October 26, 1967 (55)
Keith Lionel Urban is a New Zealand-born Australian country music singer, songwriter, guitarist, musician, TV show judge and record producer. In 1991, he released a self-titled debut album and charted four singles in Australia before moving to the United States the following year. Urban made his solo American debut in 1999 with the album Keith Urban. He is married to Nicole Kidman.