Potato, better known as Tato Bear, is a photogenic Maltipoo with an eye for design. With 120k followers across social media platforms, mostly on Instagram, Tato is doing something right when it comes to creating amazing photos (with amazing lighting). She's not alone! Tato Bear has a baby sister named Evee, who is a Cavapoo. Tato has been teaching her how to pose for pictures (and definitely treats) so they can take amazing photos together.
Tato Bear has his own mini goggles!
Tato Bear and her baby sister Evee
On top of that, Tato Bear offers lifestyle, home and pet care tips. She also sells keychains featuring her own original designs so her fans can show their love and support for her.
Tato Keychains!
When you hit the lighting just right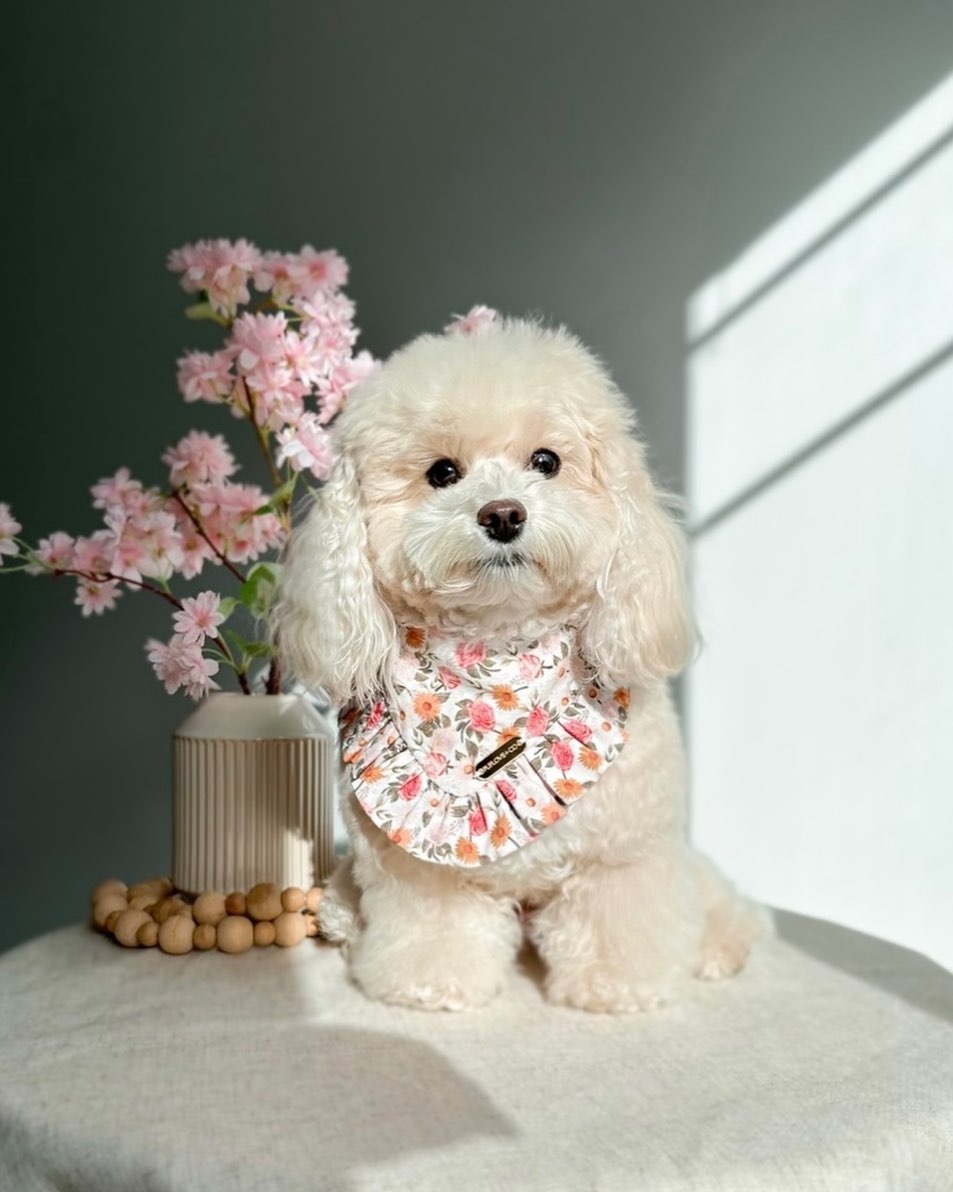 Follow Tato Bear's journey on Instagram to see more of her!