 No Pets (Billy McFarland)
Billy McFarland has no known pets.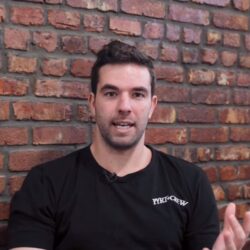 Birthday
December 11, 1991 (31)
Billy McFarland is an American entrepreneur, best known as the creator of Magnises, a social club for young professionals, and the ill-fated Fyre Festival. McFarland was born in 1991 in New Jersey. He attended Bucknell University, where he studied computer engineering, and went on to create Spling, an online advertising platform. In 2013, McFarland founded Magnises, a members-only social club that provided exclusive access to events, discounts, and concierge services. The club quickly became popular among young entrepreneurs and professionals in New York City. In 2017, McFarland created the Fyre Festival with Ja Rule. The event was promoted as an exclusive music festival on the Bahamian island of Great Exuma, but quickly turned into a disaster due to a lack of basic amenities and infrastructure.
McFarland was arrested in 2017 and later pleaded guilty to multiple counts of fraud. He was sentenced to six years in prison for defrauding investors for $26 million. He was released from prison early in 2022 after serving four years.