The case could be revolutionary: A horse named Justice sues his human abuser for $100,000.
Justice's previous owner, a woman named Gwendolyn Vercher, pleaded guilty to a charge of neglect and agreed to pay $3,700 to Sound Equine Oregon, the rescue shelter currently housing Justice. But, that's not enough for the Animal Legal Defence Fund and their very human lawyers. The ALDF is suing Vercher for $100,000 – an amount that would cover the cost of Justice's care.
The ALDF stated that "The Oregon Legislature recognizes "animals are sentient beings capable of experiencing pain, stress and fear," in their lawsuit against Vercher.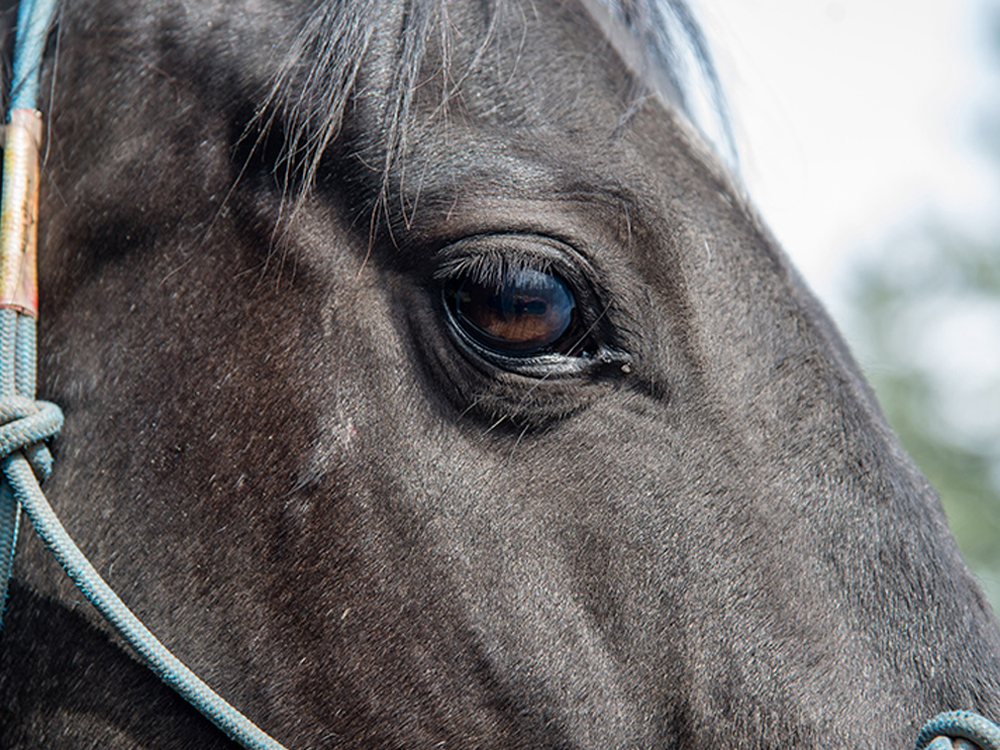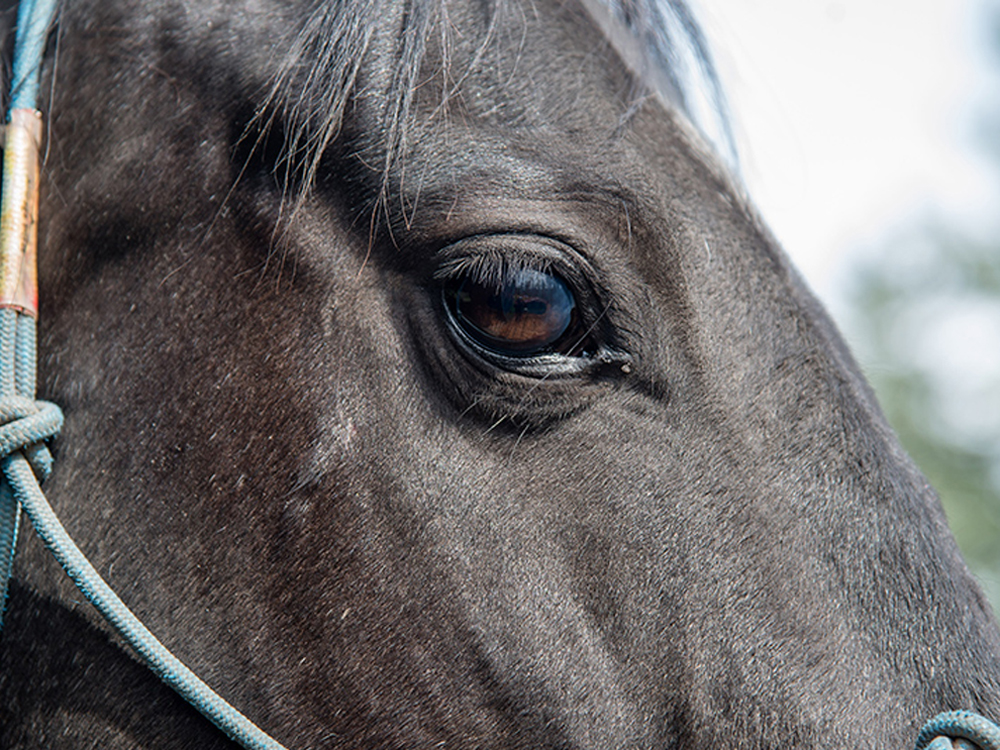 Justice's neglect resulted in the hose being 300lbs underweight, severely frostbitten genitals (which needed a partial amputation), skin lice, infections, and a cruel case of equine anxiety.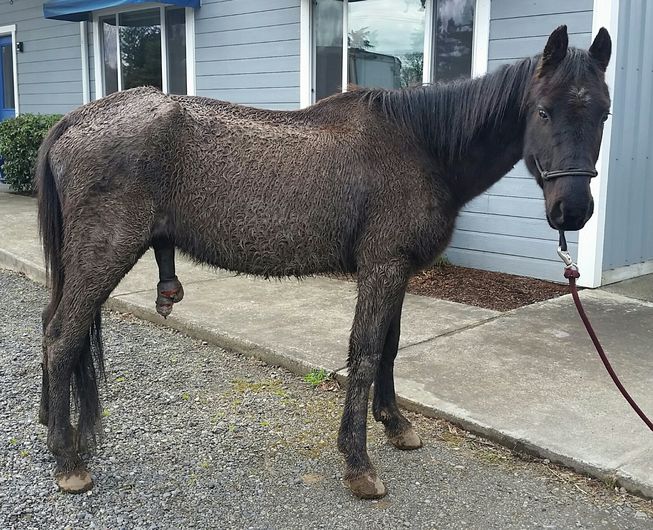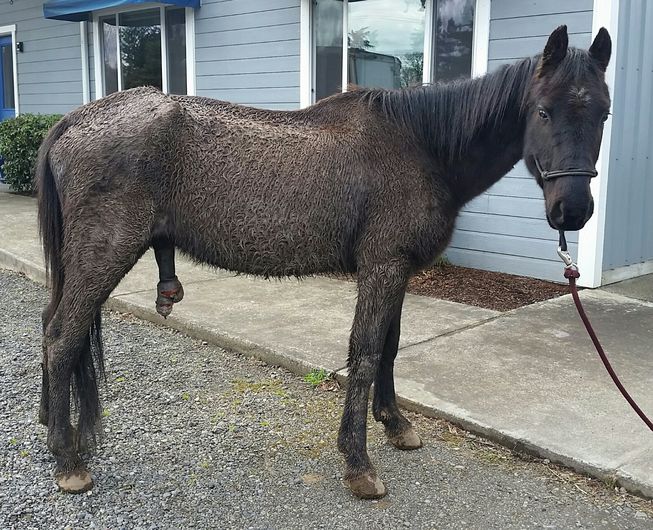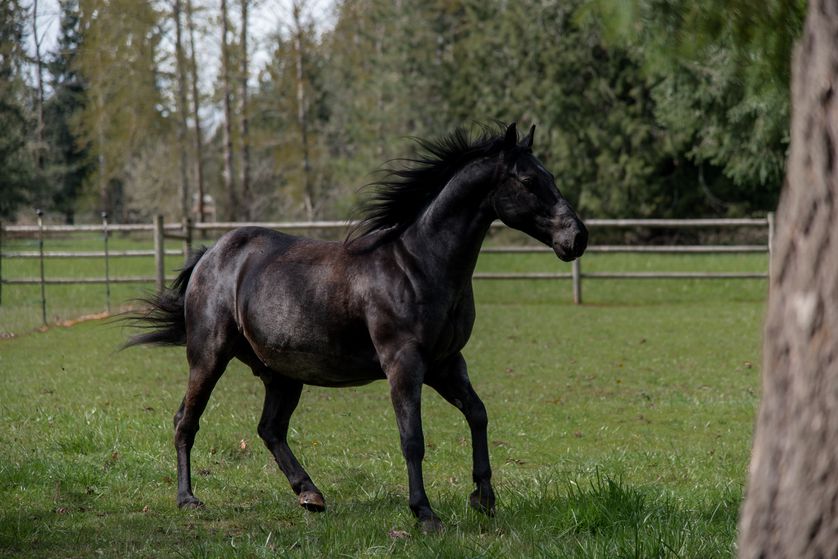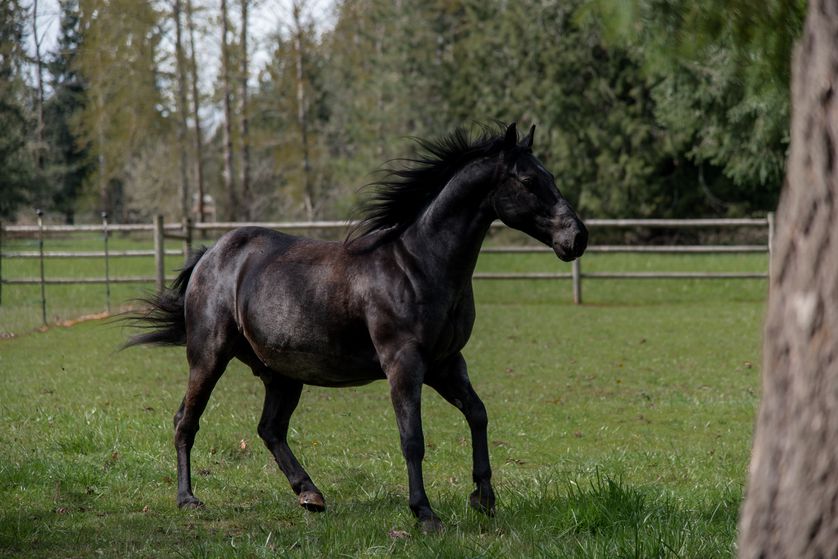 Justice's lawsuit would be the first to establish that animals have a legal right to sue their abusers. If successful, Justice's case could bring a new level of accountability to animal owners.
Even if the case isn't won, Justice is in a much better place. He's gained weight, his skin conditions are mostly healed, and he's begun to socialize with other horses.
RELATED: Molly is a Therapy Dog for Abused Horses