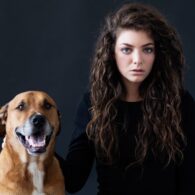 Pearl (Dog)
Lorde had a Retriever mix dog named Pearl that she adopted in 2018 and tragically passed away in November 2019. Pearl, unfortunately, had various illnesses his whole life and passed away due to two heart attacks in two hours. Lorde shared the message below via her newsletter and also said she was delaying her album to due to her loss.
As anyone who has had the pleasure of raising a dog can understand, my life grew exponentially. Pearl brought an immeasurable amount of joy and purpose into my world. Love vibrated all around us. It was a long process of figuring out what this illness was, and after he dropped some weight over a few weeks in October, a kind specialist finally honed in on the problem. I was giving Pearl the medicines to get him back on track, and everything was looking good. But one day we woke up and I knew, in that way mothers do, that he was sicker than we had realized, and that we were nearing a point where his body wasn't going to be able to cope.

Lorde, November 2019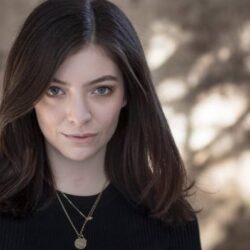 Birthday
November 7, 1996 (27)
Ella Marija Lani Yelich-O'Connor, known professionally as Lorde, is a New Zealand singer-songwriter. Taking inspiration from the British aristocracy for her stage name, she is known for employing unconventional musical styles and introspective songwriting. Lorde's music is primarily electropop and contains elements of subgenres such as dream pop and indie-electro.
Lorde's accolades include two Grammy Awards, two Brit Awards, and a Golden Globe nomination. She appeared in Time's list of the most influential teenagers in 2013 and 2014, and the 2014 edition of Forbes 30 Under 30. In addition to her solo work, she has co-written songs for other artists, including Broods and Bleachers. As of June 2017, Lorde has sold over five million albums worldwide.