Looking for Valentine's Day ideas? Sending flowers to someone other than your wife might actually have some surprising results…
Debbie Cardone received a bouquet of flowers last Wednesday from her husband Vincent. Working in the Middle East, Vincent will occasionally send his wife spontaneous flowers. She had assumed they were also for her until she read the card.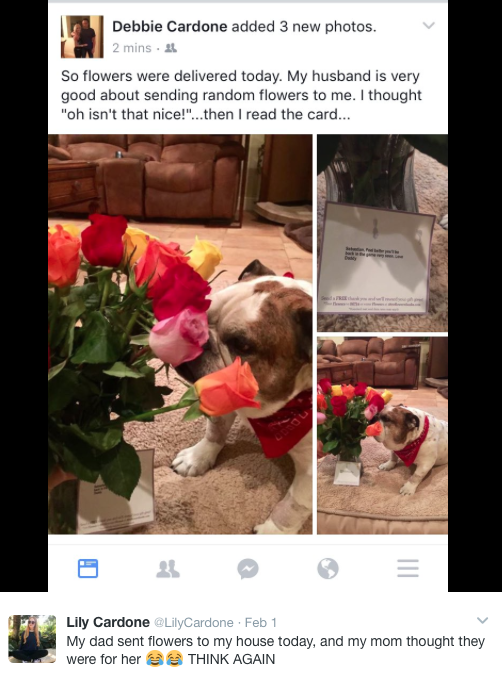 The card reads "Sebastian, Feel better you'll be back in the game very soon. Love, Daddy"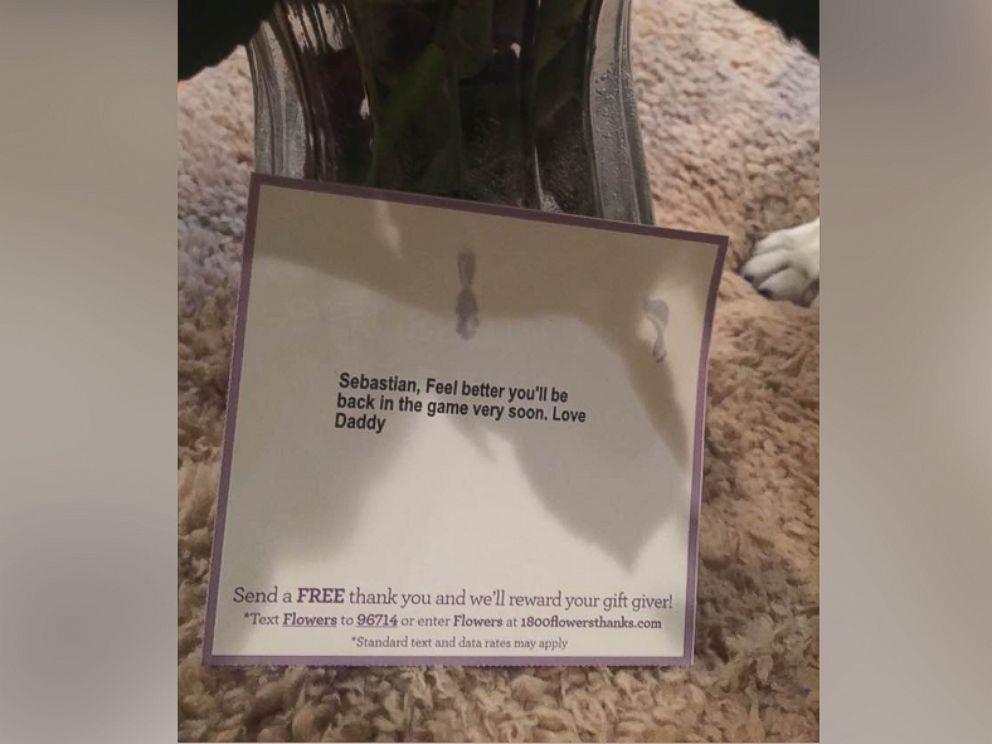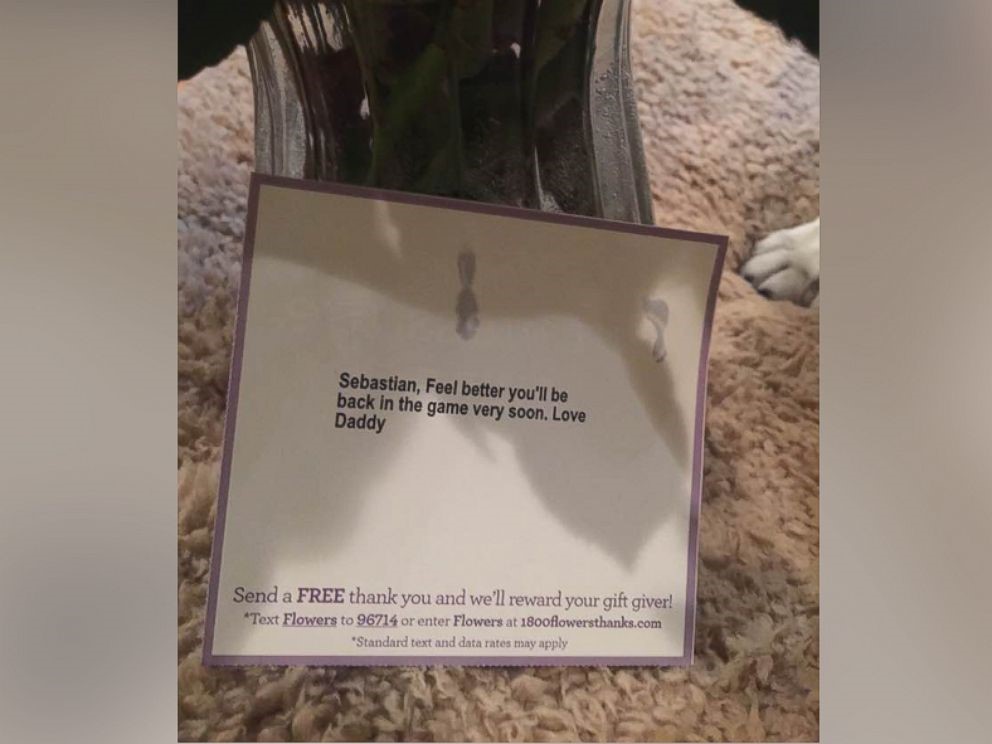 Sebastian, the 10 year old Bulldog, had just undergone ACL surgery and his pops was worried about his recovery. Sebastians mom, Debbie, has been waiting on him hand and foot post surgery and claims he is quite spoiled.
The facebook post has gone viral with 1.5k shares on daughter Lily Cardone's Twitter! Lily, a college student in Florida, has been keeping the Twitter world updated with stories on Sebastian. 1800 flowers even sent a couple bouquets pro bono for the rest of the family following the posts popularity.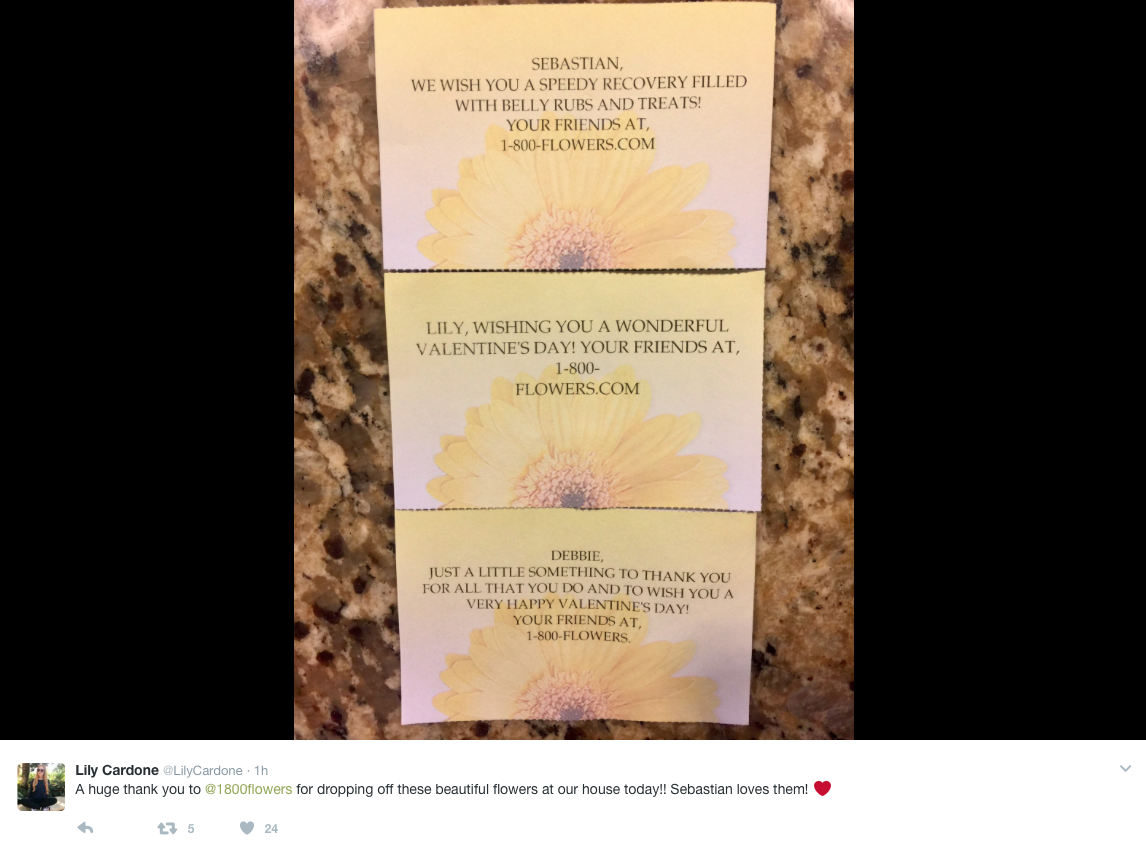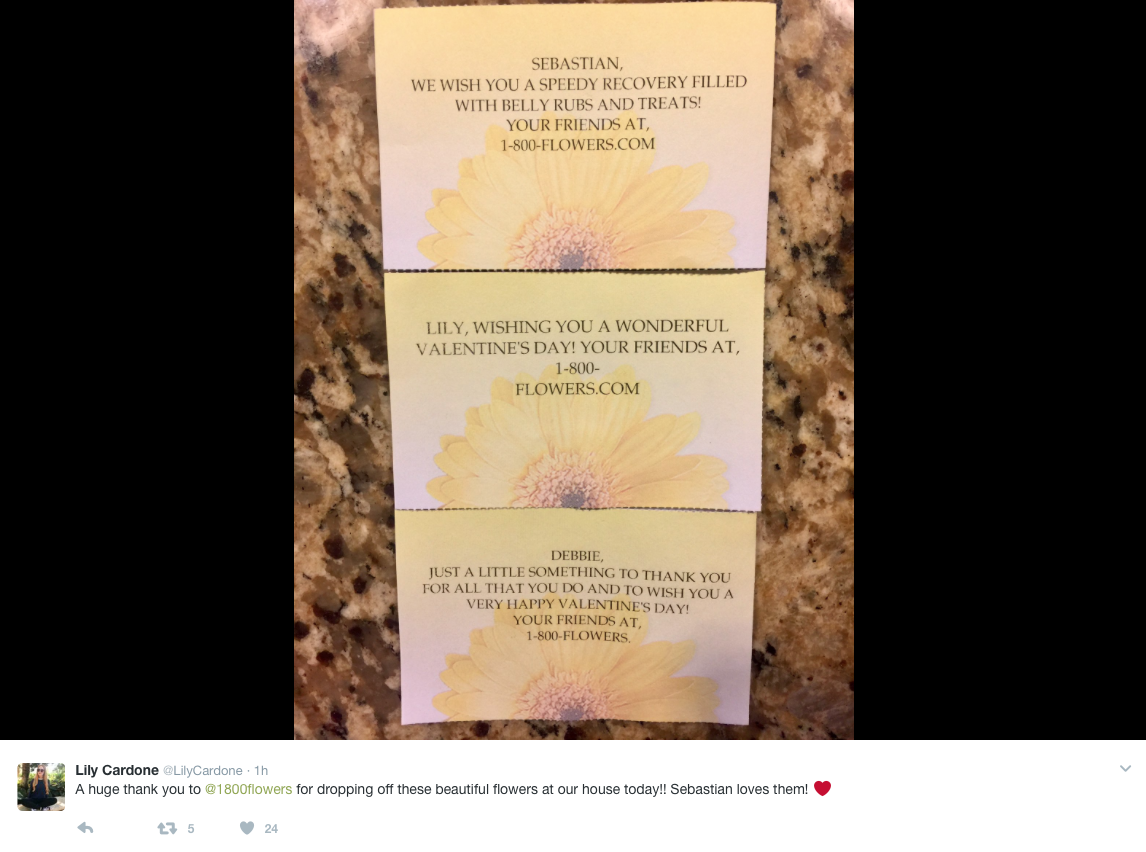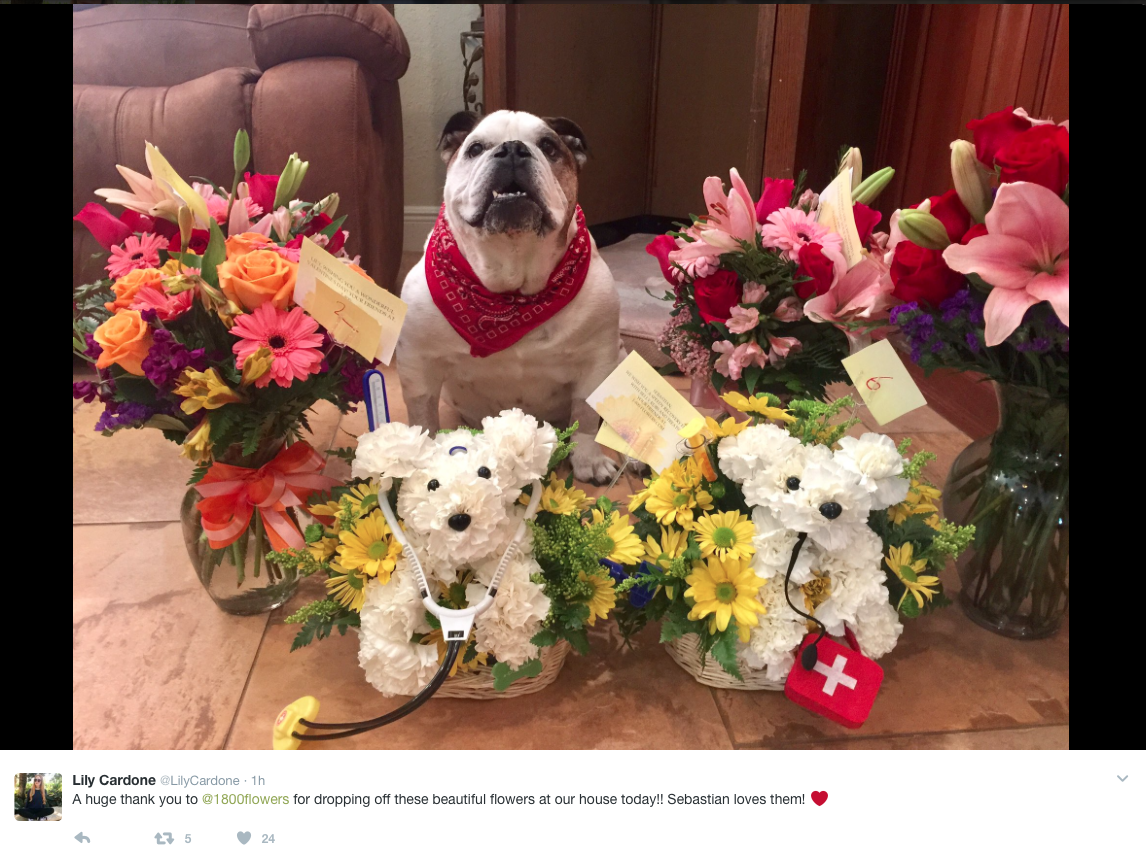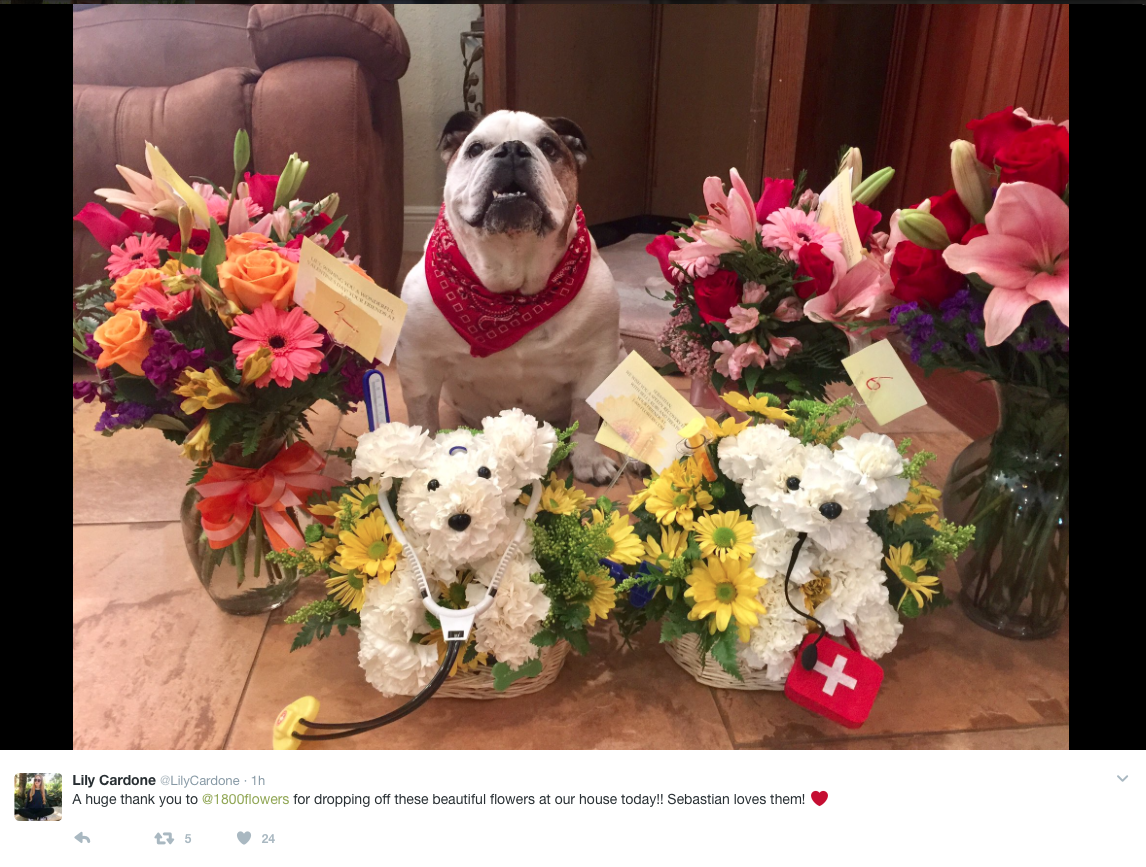 Feel better, Sebastian!