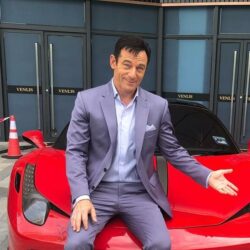 Birthday
June 6, 1963 (60)
Jason Isaacs is a highly-acclaimed British actor with a career spanning over three decades. Isaacs' became Internationally recognized after playing the role of Lucius Malfoy, the villainous father of Draco Malfoy in the Harry Potter film series. Apart from the Harry Potter franchise, Isaacs has played a diverse range of roles in both film and television. He has portrayed complex characters with ease, demonstrating his acting prowess time and again. Some of his notable roles include Captain Hook in Peter Pan, Colonel William Tavington in The Patriot, and Michael Caffee in Brotherhood.
Isaacs' career is marked by several milestones, including his work in the critically acclaimed TV series, The OA, where he played the role of Dr. Hunter Aloysius "Hap" Percy. The show was praised for its unique storytelling and performances, and Isaacs' portrayal of the morally ambiguous character was widely lauded.
Isaacs has worked with Hollywood legends like Tom Cruise and Steven Spielberg in War of the Worlds, and Johnny Depp in the critically acclaimed film, Black Hawk Down. Isaacs has also shared screen space with talented actors like Brad Pitt in Fury and Daniel Radcliffe, Rupert Grint, and Emma Watson in the Harry Potter series.