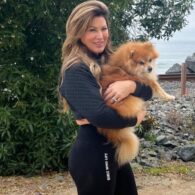 Fisker (Dog)
"Real Housewives of Orange County" star Emily Simpson had a beloved dog named Fisker that she got in June 2011. Fisker sadly passed away in May 2023 at the age of 12.
Thank you for being my once in a lifetime dog. 12 years wasn't enough time. You were my first baby. You were there for all the losses I endured and you were there for the birth of all three of my children. I feel blessed that my children got the opportunity to love you and have you in their lives for as long as they did. Thank you for your unconditional love and loyalty. Thank you for being my constant companion, my shower and bath guard, my night time snuggle buddy, licker of tears, and co pilot on road trips. I can't fathom life without you but I will forever hold you in my heart. Love you always and forever my baby.

@rhoc_emilysimpson, Instagram, May 2023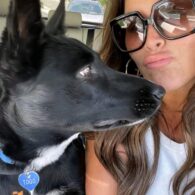 Togo (Dog)
Emily Simpson had a black rescue dog named Togo. Simpson revealed Togo in June 2023 during RHOC episode 1 of season 17. She said got him five months ago, but said "he doesn't do well with other dogs yet." This also means she's kept Togo a secret from her Instagram followers since last year!
I've always heard that a dog's mouth is much cleaner than a human's mouth, so I share spoons, forks, plates [with my dogs]

Emily Simpson, RHOC, Season 17, Episode 1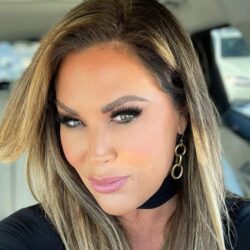 Birthday
January 19, 1976 (47)
Emily Simpson is an American reality TV star and stay-at-home mom, best known for her role on the reality TV series "The Real Housewives of Orange County." With a captivating on-screen presence, Simpson has garnered a large following and made significant contributions to the show's success. Her involvement in the franchise has allowed her to showcase her personal life, including her professional endeavors and philanthropic pursuits, such as the California Innocence Project.