Mama Kerry was a very special dog when she was found by Hearts & Bones Rescue. She had been hiding under a car and was heavily pregnant, and ended up giving birth to her puppies at the shelter. Even with so many unknowns in front of her, Kerry was brave and resilient – something that made it easier for the rescue to accept her into their program and ensure she was safe and cared for.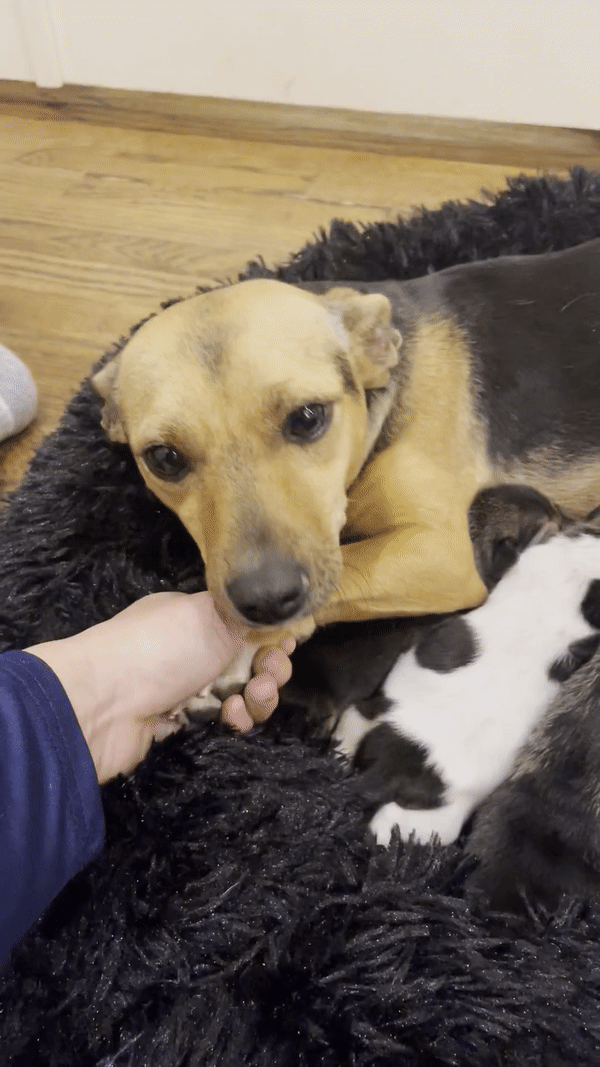 Kerry quickly settled into life with Hearts & Bones Rescue, and immediately made it clear how much she appreciated the love and care they were giving her. She's an affectionate pup, always happy to show how much she loves those around her with kisses or paw shakes. As an experienced mother, Kerry knew exactly what to do when caring for her puppies; however, she seemed very relieved that she had people who could help out too. She particularly loved having someone hold her paw while she nursed them, as if it gave her extra reassurance during such a tough time in her life.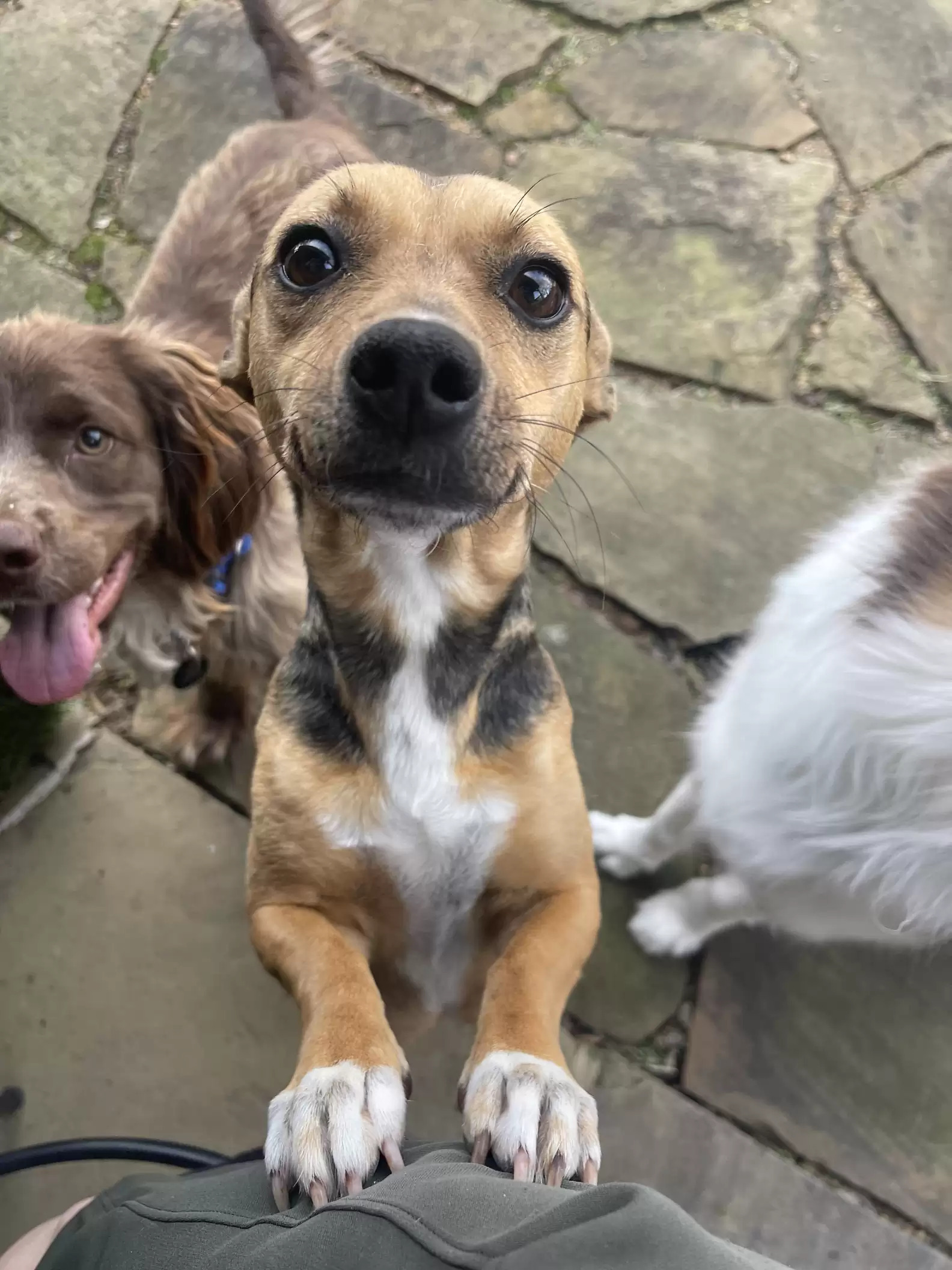 Kerry's puppies are very precious to her – so much so that when taken outside for walks or bathroom breaks, it's almost like she can't wait to get back inside to be close them again! Everyone who meets this family of three can see just how special their bond is: Kerry is like a helicopter mom at its finest!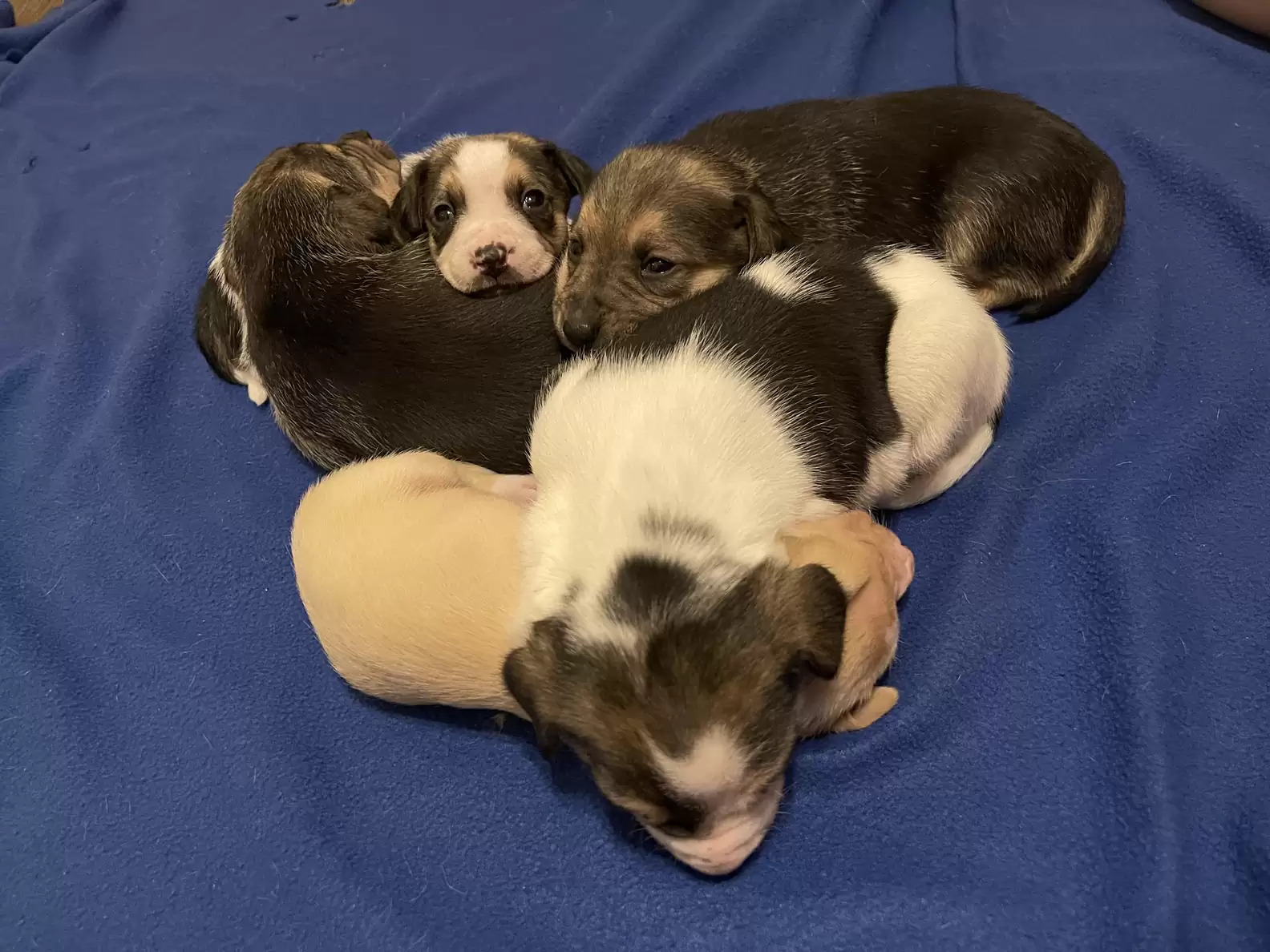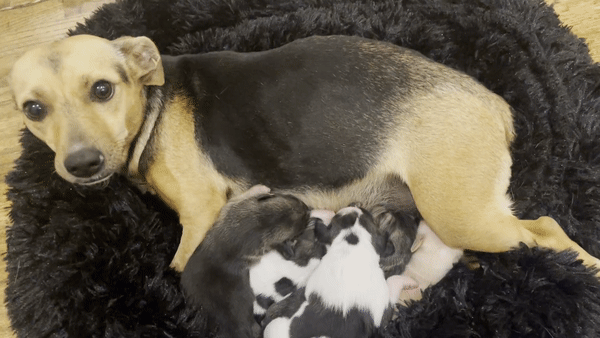 Next stop on Mama Kerry and puppy's journey is their new foster home in NYC where they'll stay until each one finds their forever home – something Hearts & Bones Rescue takes great pride in making sure happens for every animal they take into their program. Not only will the foster family continue providing all the love and protection needed as the puppies continue growing up healthily; but also make sure Mama Kerry feels held, supported and loved throughout this entire process.