Kefir is a snow-white Maine Coon cat who lives in Russia with his human Yolia and his human sibling Anechka. Your average house cat might weigh up to 10 pounds. Maine Coons generally weigh between 12 and 18 pounds, with some getting as big as 25 pounds. Kefir tips the scales at over 27 pounds, making him about triple the size of a house cat!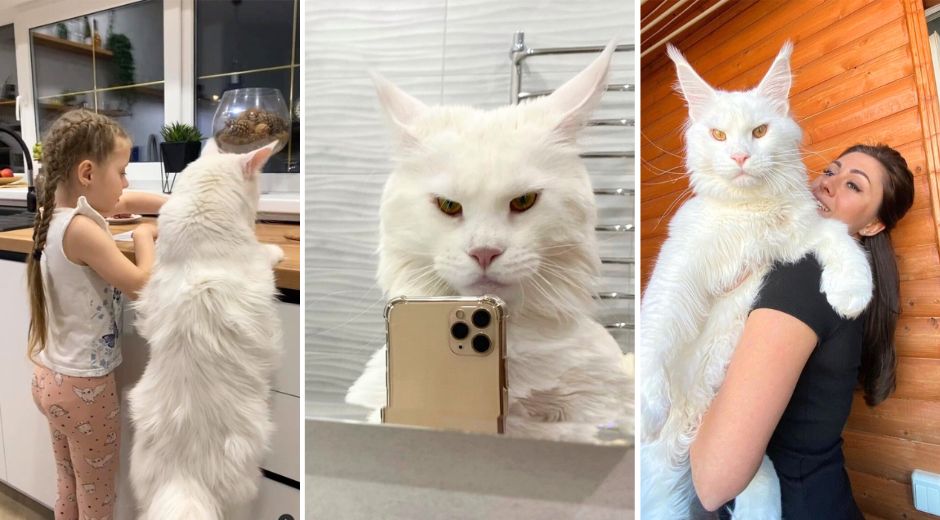 As you can see, when Kefir is stretching out to share some snacks with his human sister, he's about the same length as the young kid and can easily reach the kitchen counter!
He's even big enough he's starting to open doors by himself.
And big enough to have a phone plan and take selfies in a bathroom mirror, apparently…
As well as fit a medium men's plaid shirt. A follower accurately commented, "lol he looks like an Amish farmer."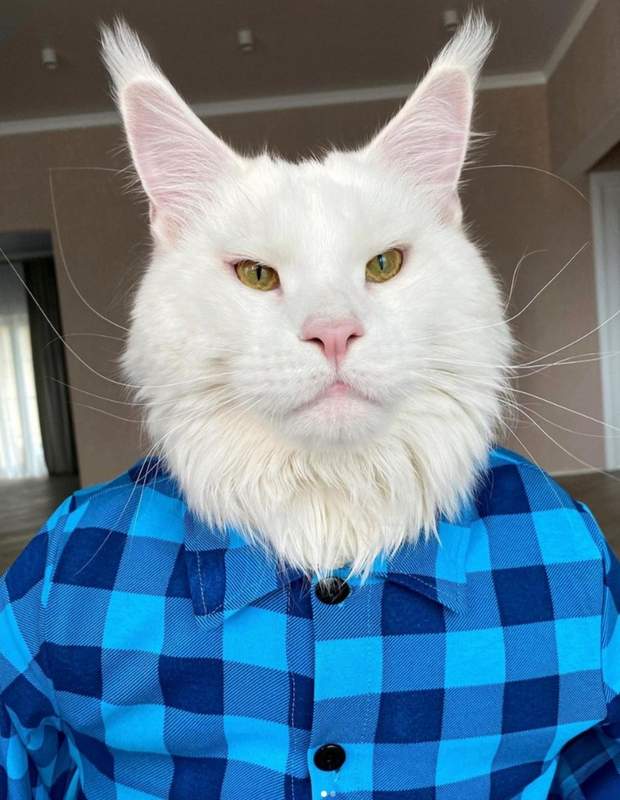 Also big enough that the DMV didn't question it when he applied for a driver's license.