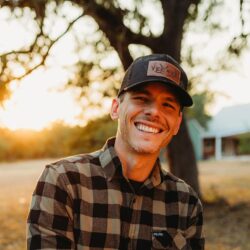 Birthday
September 4, 1979 (44)
Granger Smith, also known by his alter ego Earl Dibbles Jr., is an American Southern Baptist minister and former country music singer and songwriter. Smith's career in music spans over two decades, marked by a distinctive blend of country and country pop genres. His journey in the music industry began in the late 1990s and has been characterized by a series of successful albums, notable live performances, and a unique alter ego that added a distinct flavor to his artistic persona.
Smith's musical career is highlighted by the release of eleven studio albums, one live album, and two EPs. His single "Backroad Song" emerged as a standout hit, reaching the number-one spot in 2016, followed by another top ten hit, "If the Boot Fits," in 2017. His 2013 album, "Dirt Road Driveway," achieved significant success, peaking at number 15 on US country charts and number 11 on US indie charts.
Throughout his career, Smith has been recognized with various distinctions and titles that reflect his impact on the country music scene. His signing with Broken Bow Records imprint Wheelhouse Records marked a significant milestone, leading to the successful release of his EP 4×4, which debuted at number 6 on the Top Country Albums chart. His performances at prestigious venues, including three times at the White House and for soldiers in Iraq and Kuwait, underscore his status as a respected figure in the music industry.