 No Pets (Christopher Plummer)
At the time of passing, Christopher Plummer did not have any reported pets.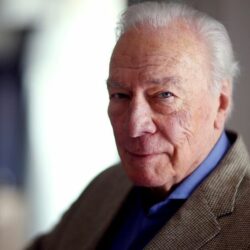 Birthday
December 13, 1929 (93)
Christopher Plummer was a Canadian actor who passed away on February 5, 2021, at the age of 91. He had a prolific career in film, television, and theater that spanned over six decades. Plummer's breakout role came in 1965 when he played Captain von Trapp in the film adaptation of "The Sound of Music." The movie was a critical and commercial success, and Plummer's performance was widely praised. He earned his first Academy Award nomination for Best Actor in a Supporting Role for his portrayal of the stern and aloof father figure.
Throughout his career, Plummer worked with directors like Sidney Lumet, Spike Lee, and David Fincher, and co-starred with actors such as Julie Andrews, Heath Ledger, and Lily James. Plummer won an Academy Award for Best Supporting Actor in 2012 for his performance in "Beginners," directed by Mike Mills. He was the oldest actor ever to win an Academy Award, and his acceptance speech was a highlight of the ceremony.
One of the milestones in Plummer's career was his portrayal of John Barrymore in the play "Barrymore." He first played the role on Broadway in 1997, and later reprised it in a film adaptation in 2011. Plummer received critical acclaim for his performance, earning a Tony Award for Best Performance by a Leading Actor in a Play and an Emmy Award for Outstanding Lead Actor in a Miniseries or Movie.
Plummer's talent and dedication to his craft earned him numerous accolades throughout his career. He won two Tony Awards, two Emmy Awards, a Golden Globe, and an Academy Award. He was also awarded the Order of Canada, the highest civilian honor in his home country.
In addition to "The Sound of Music" and "Beginners," Plummer had many other notable roles in film and television. He played Rudyard Kipling in "The Man Who Would Be King," Mike Wallace in "The Insider," and Leo Tolstoy in "The Last Station." He also appeared in television shows such as "Madame Sousatzka" and "The Thorn Birds."