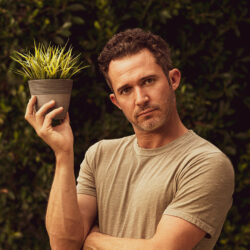 Birthday
July 11, 1980 (43)
Justin Willman is a popular comedian, magician, and television host known for his unique blend of humor and magic. Justin's career has been marked by a series of breakout roles that have catapulted him to the top of the entertainment industry. In 2005, he starred in the MTV series "TRL," where he served as a correspondent and performed magic tricks for celebrity guests. He went on to host "Cupcake Wars" on the Food Network and "Win, Lose, or Draw" on the Disney Channel.
One of Justin's most significant achievements was his role as the host of the hit Netflix series "Magic for Humans," which premiered in 2018. The show often included special guest Brandon Rogers. The show's success led to a second season, which debuted in 2019, and a third season, which premiered in 2021. In each episode, Justin uses magic tricks to explore various topics, from love and fear to happiness and self-discovery.
In addition to his solo work, Justin has collaborated with several high-profile celebrities and artists throughout his career. He has worked with Ellen DeGeneres, appearing on her talk show multiple times and serving as a correspondent for her coverage of the 2016 Summer Olympics. He has also collaborated with Conan O'Brien, appearing on his talk show and performing at his live comedy tour. He also worked with the band Fun, performing on "The Tonight Show with Jimmy Fallon," and appearing in the music video for "I Want You Back" by the Jackson 5.