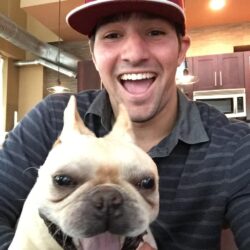 Birthday
March 4, 1992 (31)
Nick Castellanos is a professional baseball player, primarily known for his time as an outfielder and third baseman in Major League Baseball (MLB).
Castellanos began his MLB career with the Detroit Tigers, where he quickly established himself as a reliable player. His tenure with the Tigers was marked by consistent performance, showcasing his skills as both an outfielder and third baseman. After his time with the Tigers, Castellanos played for the Cincinnati Reds and the Philadelphia Phillies.
Castellanos has played alongside many notable baseball players. These include Miguel Cabrera, a highly regarded figure in baseball, with whom he shared the field during his time with the Detroit Tigers. Other significant teammates include Joey Votto and Eugenio Suárez with the Cincinnati Reds, and Bryce Harper and J.T. Realmuto during his stint with the Philadelphia Phillies.