 Maris
Joey Votto once had a baseball-chewing dog named Maris that passed away in 2020.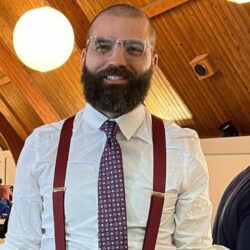 Birthday
September 10, 1983 (39)
Joey Votto is a Canadian–American professional baseball player. Born and raised in Toronto, Canada, Votto made his debut in Major League Baseball in 2007, playing for the Cincinnati Reds.
Throughout his career, Votto has achieved several milestones that have cemented his position as one of the greatest baseball players of his generation. In 2010, he won the National League Most Valuable Player (MVP) award after leading the league in on-base percentage, slugging percentage, and batting average. In 2020, Votto became the second Canadian player ever to hit 300 home runs, further solidifying his place in baseball history.
Votto has collaborated with several high-profile celebrities throughout his career. One such collaboration was with rapper and music producer J. Cole. In 2019, J. Cole released the song "MIDDLE CHILD," which featured Votto in the music video. In the video, Votto can be seen donning a Reds jersey while holding a baseball bat.
In addition to his work on the field and collaborations with other celebrities, Votto is also known for his advocacy for animals and animal non-profit organizations. In 2018, Votto partnered with the local Cincinnati non-profit organization "My Furry Valentine" to promote pet adoption and raise awareness about the importance of animal welfare.