Canuck the Crow @canuck_and_i has a rap sheet a mile long, causing mischief and mayhem wherever he goes.
The crow is half-domesticated, half-wild, and all hilarious. From stealing active crime-scene evidence to being hired as an actual employee at the PNE the crow is an urban legend come to life.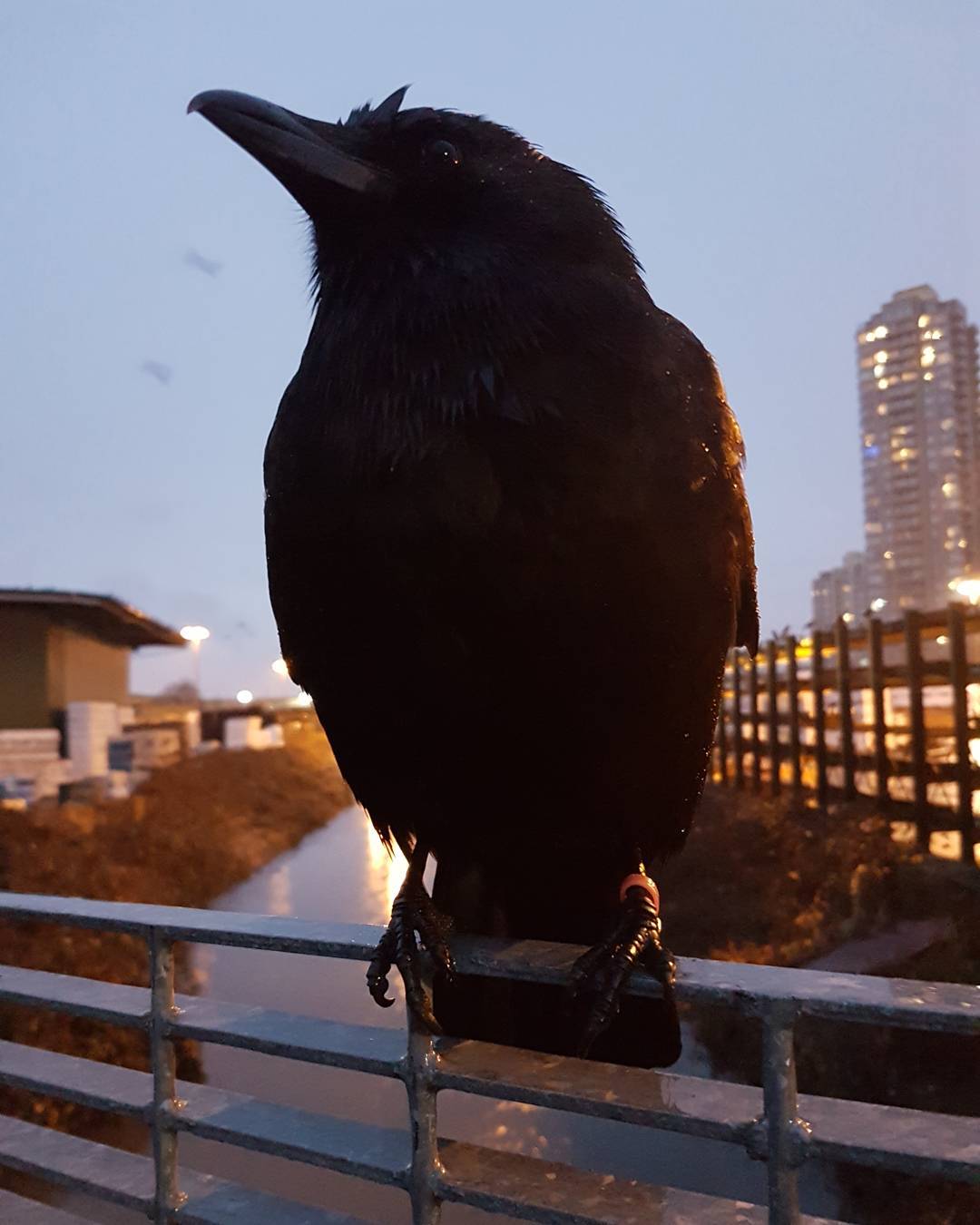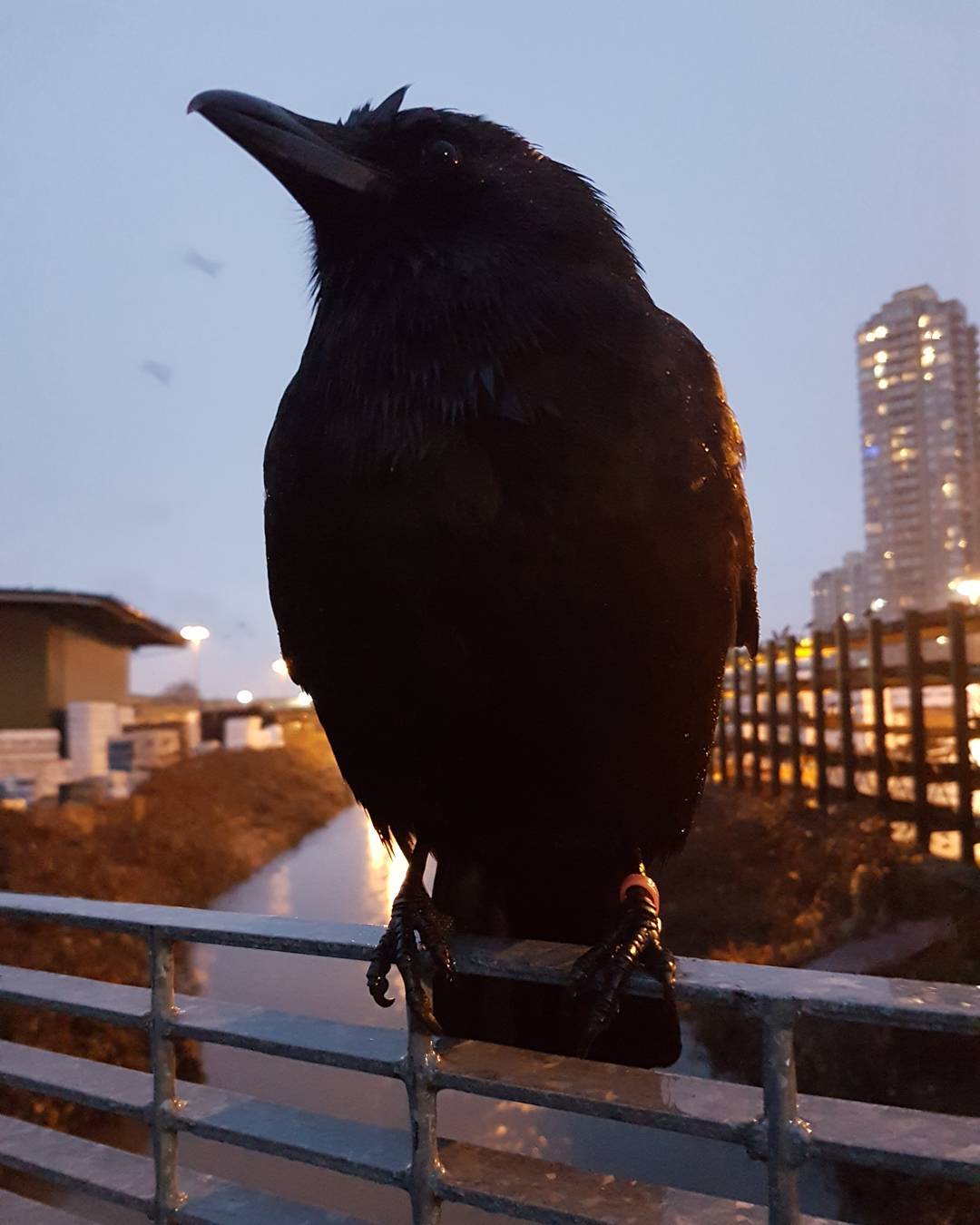 He was raised by a young East Vancouver boy who found Canuck after he fell out of his nest as a hatchling. The boy nursed Canuck back to health and attached a red zap strap to his leg to identify him as having had human contact. The crow was released back into the wild of Vancouver City but decided to stick around his childhood neighborhood. He befriended a tenant of the house, Shawn Bergman, who updates his Facebook and Instagram pages with Canuck-related news.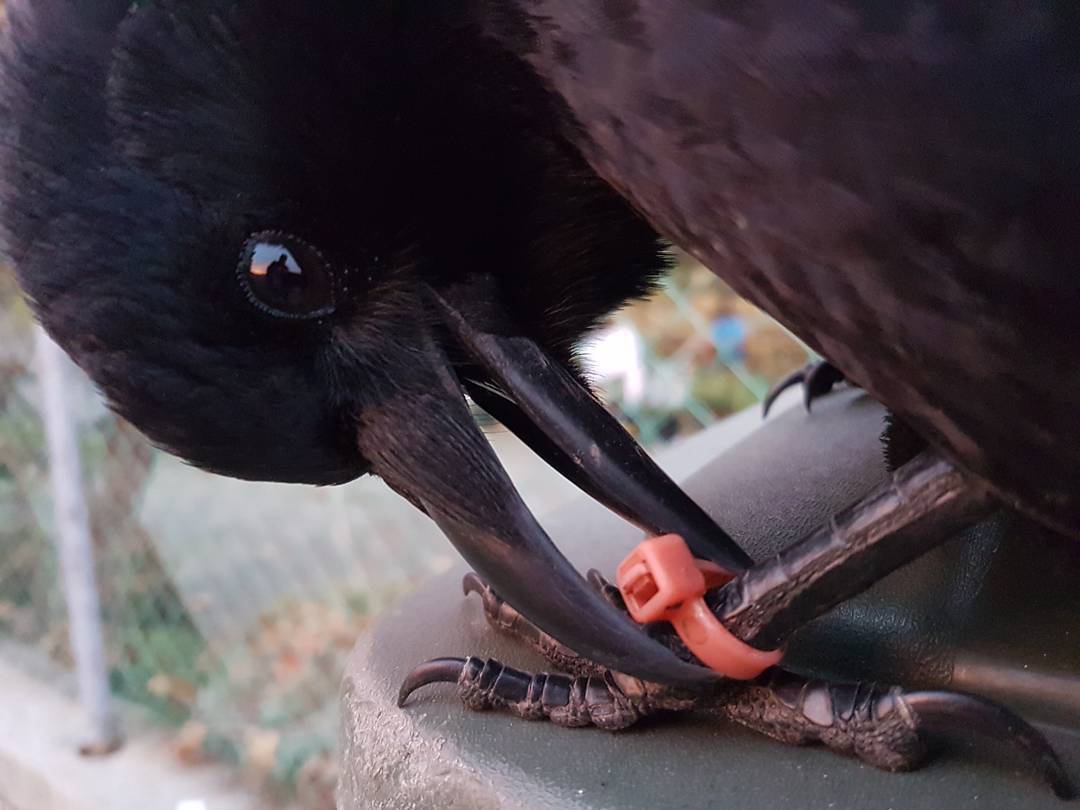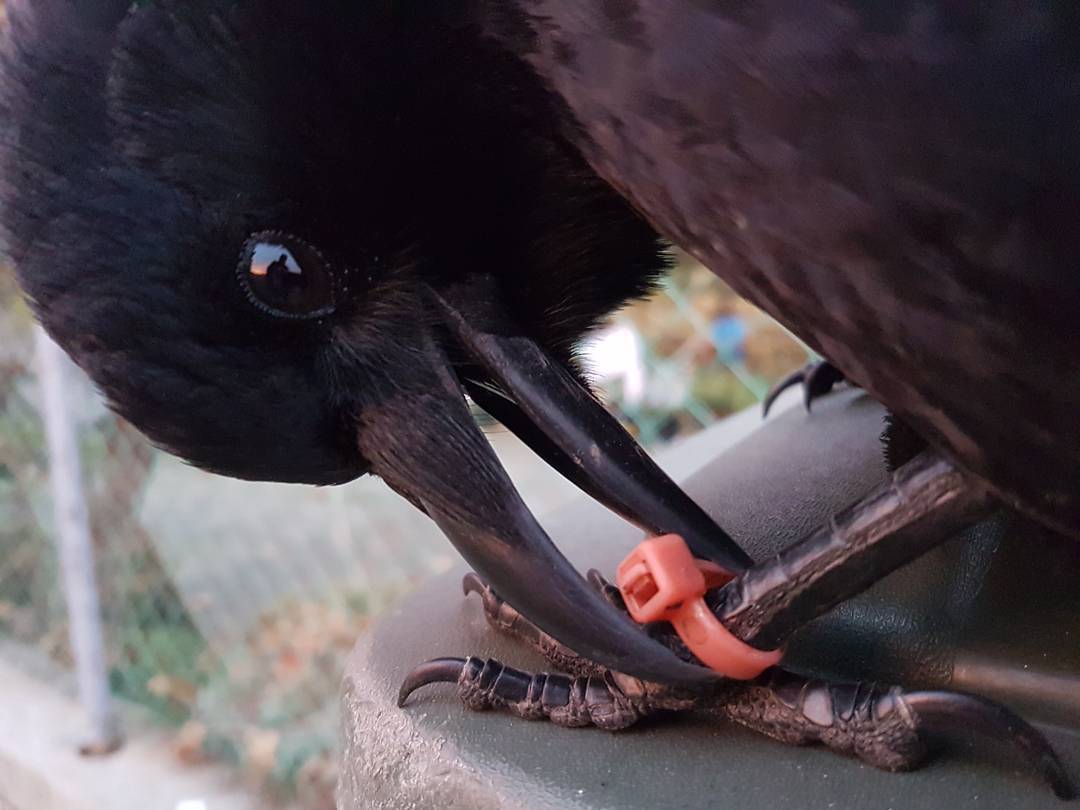 Bergman meets Canuck everyday outside of his house where Canuck accompanies him to Tim Hortons and the bus stop. Canuck's well-known in the Hastings-Sunrise area. He often frequents Mcdonald's, stealing fries and squawking at customers. The crow's even acquired a part-time job during the summer at the local PNE. Loving anything shiny or red, he showed up often to steal keyboard keys and red pens, eventually the staff hired him for morale. His wages go to Night Owl, which is a Kitsilano bird hospital. Canuck spent some time here after being beaten at a soccer game by an angry soccer-dad.
Canuck made headlines all the way to Germany in May 2016 when he stole a knife from an active crime-scene in Vancouver. A man had threatened police with a knife before being taken into custody. Canuck saw the shiny object dropped on the ground, channeled NWA , snatched the knife in his beak and made a quick getaway. A cop chased Canuck down the street for half a block before the crow dropped the knife and flew off.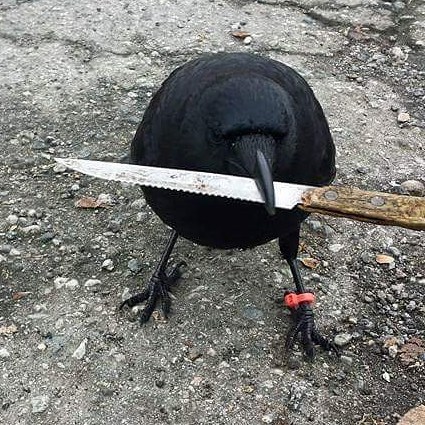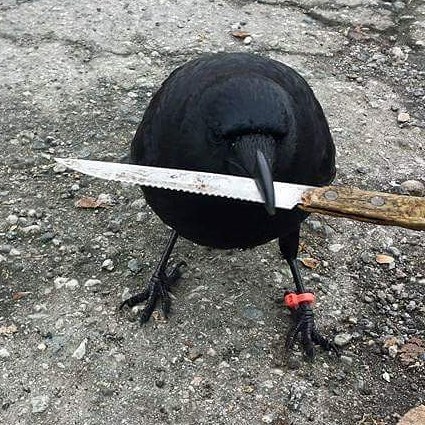 The big black bird has also cause mischief with Canada Post. Allegedly, he's attacked a mailman who somehow made it into the crows bad books. Canuck decided he didn't want this guy on his turf. He'd dive bomb and peck the man until he fled from the neighborhood, mailbag between his legs. Canada Post actually stopped delivering mail to the block for two full months.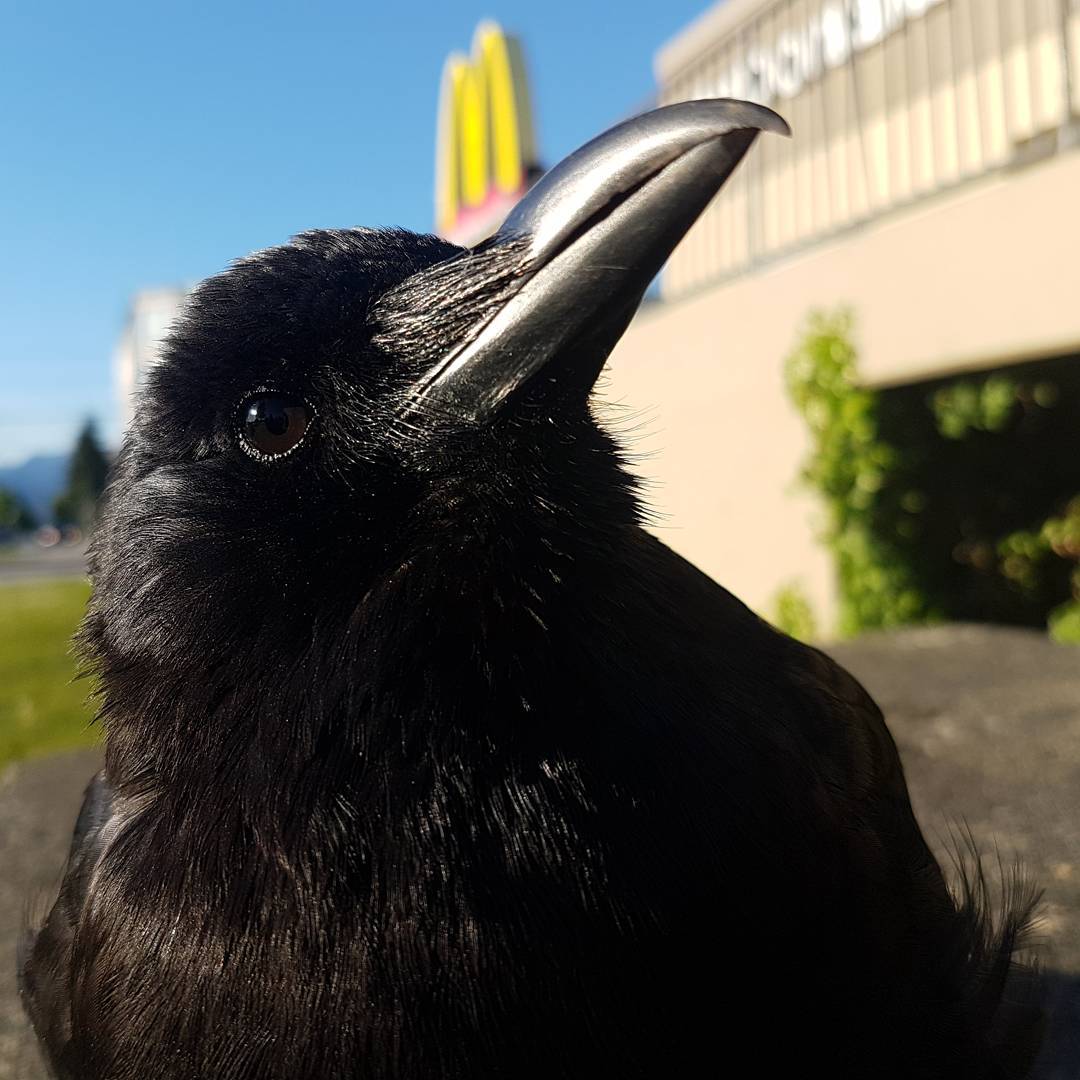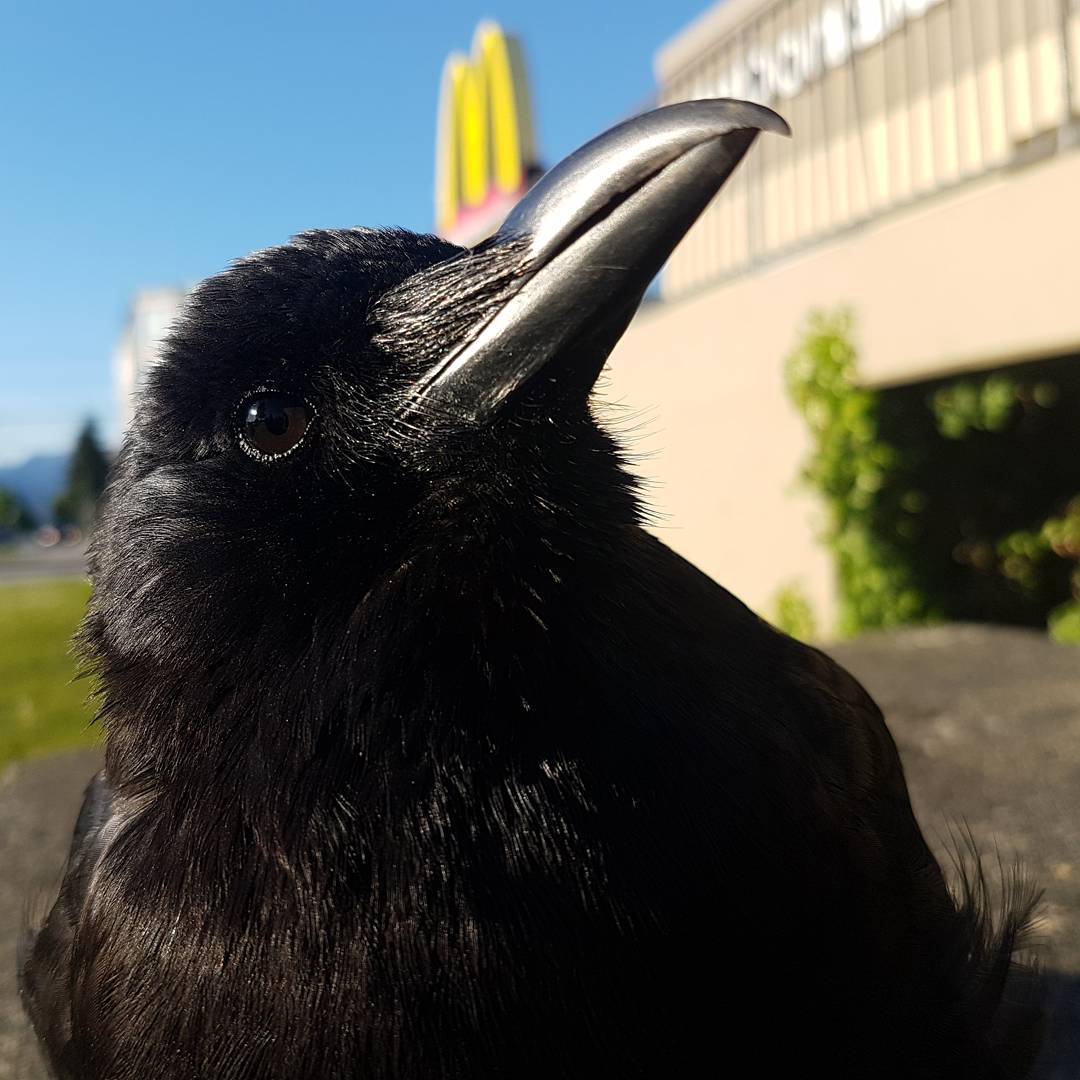 Canuck's arguably the most interesting bird in the world. So, it's no surprise that he's the star of not one but two documentaries. "Canuck & I" was produced by a Victoria-based company, The Number, and was funded by Telus Optik TV. Mariah Kennedy created "On Crows" which was shown at the Vancity Theatre in April as part of Vancouver's Just Film Festival.
For more devilish animals, check out these troublesome turkeys.