 No Pets (Craig T. Nelson)
Craig T. Nelson has been fairly private about his personal life. He does not have any reported pets, but we wouldn't be surprised if he had one at home right now.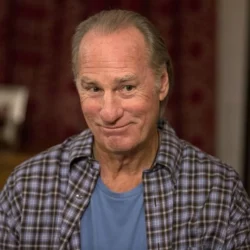 Birthday
April 4, 1944 (79)
Craig T. Nelson is an American actor. He is known for his roles as Hayden Fox in the sitcom Coach (for which he won a Primetime Emmy Award for Outstanding Lead Actor in a Comedy Series), Deputy Ward Wilson in the 1980 film Stir Crazy, Steve Freeling in the 1982 film Poltergeist, Peter Dellaplane in Action Jackson, Chief Howard Hyde in Turner & Hooch (1989), Alex Cullen in The Devil's Advocate (1997), Chief Jack Mannion in The District (2000–2004), The Warden in My Name is Earl, and the voice of Mr. Incredible in the 2004 film The Incredibles and its 2018 sequel. He also starred as Zeek Braverman in the television series Parenthood.