In March 2023, Russell Crowe shared the tragic news on Twitter that his 16-month-old Papillion was killed by a truck.
This is Louis the Papillion.
16 months old.
Tiny, cheeky, brave. He won my heart.
Unfortunately today, on the second anniversary of my fathers passing, Louis was hit by a truck.
We tried to get him to the vet, but he died in my arms while I was telling him how much we loved him. pic.twitter.com/zIwzUz8Ljx

— Russell Crowe (@russellcrowe) March 30, 2023
Then in June 2023, still grieving the loss, Crowe's girlfriend Britney Theriot spotted a Papillion pup for sale named Ezekiel. The pup looked near-identical with very similar face markings.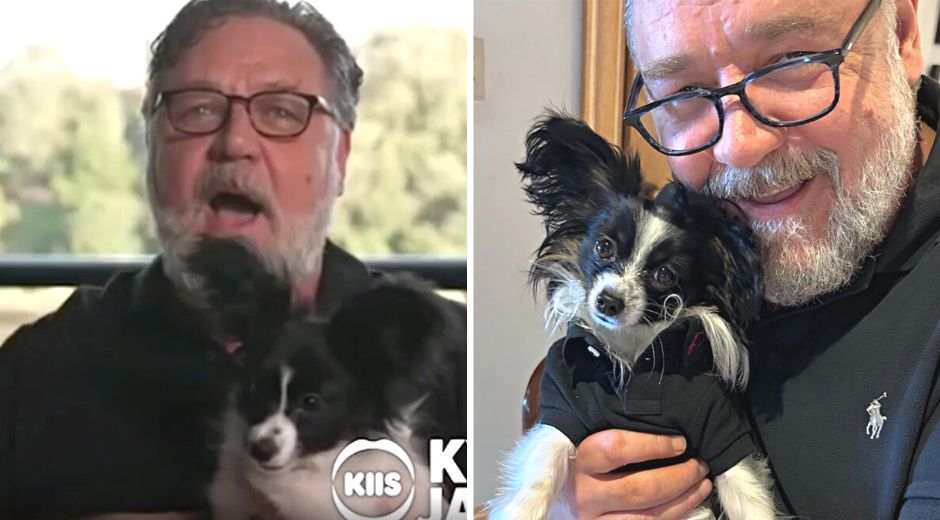 They didn't want to miss the chance, so Theriot quickly hopped on a private jet to scoop up the pup and bring him directly back home. Crowe was being interviewed on the Kyle & Jackie O Show, where he surprised the hosts with Ezekiel's first public appearance.
The hosts asked Crowe about the new puppy but also about the tragic death of his previous Papillion, with Crowe getting emotional as he shared his story. And while Crowe admits to being a "tosser" for chartering a jet just to pick up a puppy, anyone who's lost a furry family member can relate to looking for ways to help deal with the grief.
At first, we were both like, "Well, he's irreplaceable." We put so much emotion into that little dog, and then he died as tragically as he did. The only way we could really stop that from being so harsh was to get another puppy. I'm dealing with Britney, whose level of grief was so deep that I put her on a little jet and sent her to go see the dog, then she picked up the dog and came home. I know it makes me look like a bit of a tosser, but you know it's about 'what do I need to do right now to help Britney.

Russell Crowe, The Kyle & Jackie O Show, June 2023
Related: Oh Norman! Kaley Cuoco is launching dog brand in memory of her beloved dog