Catstradanté, aka Dante, is the new reigning king of the title "Biggest Cat From The Big Apple", following in the footsteps of his older uncle Catstradamus, Samson The Cat, who recently passed away. It is with a heavy heart that we must say goodbye to Samson, who passed away in September 2022. We wanted time to pass before sharing the news due to how difficult it must be for the parents. We hope time has allowed the wounds to heal, as all pet owners can relate to the sadness that comes with losing someone so close. His uncle Catstradanté is sure to carry on his legacy, and we wish him all the best in his future endeavors.
He lays where Samson lays, Samson is missed.
Partners in Crime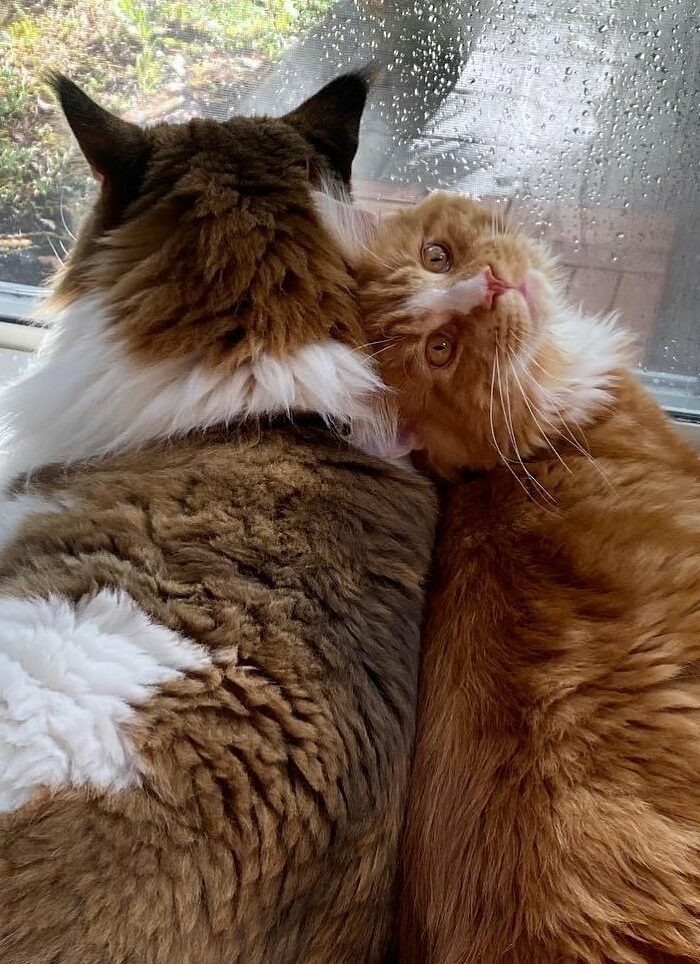 This has been a tough year for royalty, with the passing of Queen Elizabeth II and the handover of her Corgis, but we're sure Catstradanté is determined to make his uncle proud. He is already lounging like the best of them and he is sure to take a stab at the title of "Biggest Cat From The Big Apple".
An Absolute King
All Hail the new King (he's a good looking kitty)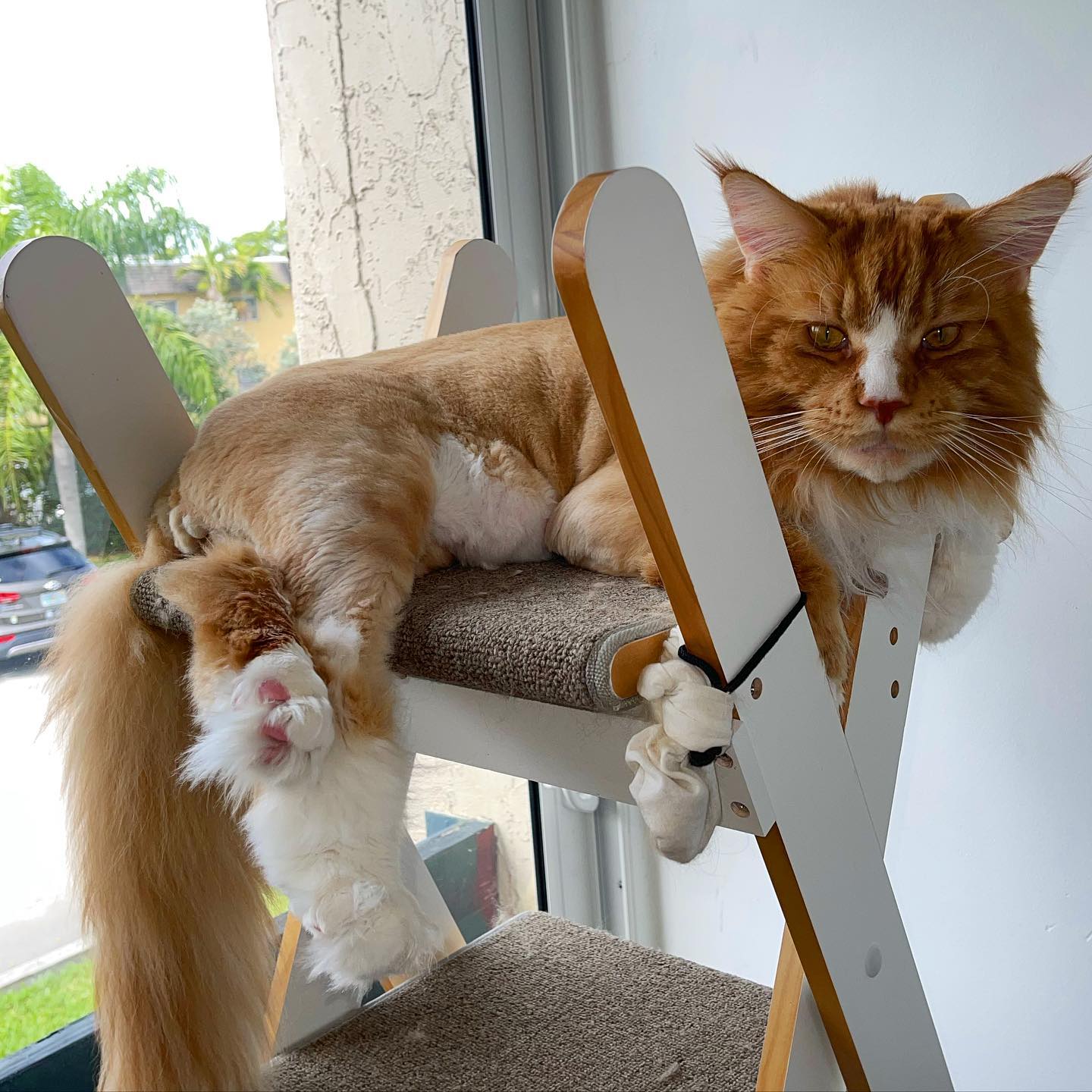 We hope that Catstradanté rules with kindness and continues to make his older uncle proud. For anyone that loves cats, Maine Coons, or Samson the Cat, make sure to follow Catstradanté on Instagram.