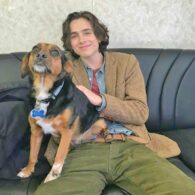 Dog
Timothée Chalamet's pet status remains a mystery. He's been photographed with dogs, a lot, however whether or not he has one himself is unclear. There is also a fan account comparing photos of Timothée Chalamet to photos of dogs that look like him. It's possible that Timothée himself is a dog, in a human body. We may never know the truth.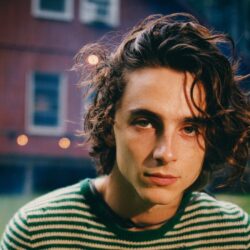 Birthday
December 27, 1995 (27)
Timothée Chalamet, also known as Timotay Chevrolet and (during his rap career) Lil Timmy Tim, is an American actor. Chalamet is known for his breakout role in Call Me By Your Name. He has received several accolades throughout his career, including nominations for an Academy Award, three BAFTA Film Awards, two Golden Globe Awards, four Screen Actors Guild Awards, and four Critics' Choice Movie Awards.
Timothée Chalamet Career
Chalamet began his acting career in short films and commercials, before appearing in the television drama series Homeland in 2012. Two years later, he made his feature film debut in the comedy-drama Men, Women & Children alongside Adam Sandler and Jennifer Garner, and subsequently appeared in the science-fiction film Interstellar with Matthew McConaughey, Anne Hathaway, Jessica Chastain, and Michael Caine.
Since, Chalamet's career has skyrocketed and he's now widely known. The actor starred in Don't Look Up with Leonardo DiCaprio and Jennifer Lawrence. Other well-known films in Timothée Chalamet's roster are Wes Anderson's The French Dispatch with Bill Murray and Scarlett Johansson, Dune, Lady Bird, and Little Women.
Other
Timothée Chalamet's parents were not in film or entertainment industry — they are decidedly normal people. When he first started gaining international acclaim, he found the change in attention and status to be difficult. "My world had flipped," he said. "But if I kicked it with my friends, things could still feel the same. I was trying to marry these two realities. But I don't even think I knew that was what I was doing. That dissonance was real. And thank God. Because I feel like if I'd caught up to it immediately, I would've been a psychopath or something."