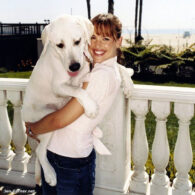 Martha Stewart
Jennifer Garner being a big Martha Stewart fan, decided to name their pup after her. Martha (the dog) is often spotted roaming the streets of LA with the family. She sadly has since passed away.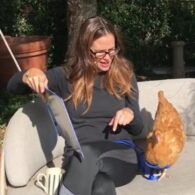 Chickens with Celebrity Names
Jennifer Garner has a backyard chicken coop with many of the chickens named after celebrities. This includes Jimmy Fowlon, Kelly Cluckson, and Ellen Deheneres. Her first chicken was Regina George, named after Rachel McAdams' character in the 2004 film Mean Girls. Regina passed away from natural causes in 2018, with Garner posting a tribute to her on Instagram. Fish
Jennifer Garner also has pet fish.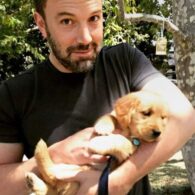 Rescued Golden Retriever Mix
Ben Affleck adopted a Golden Retriever in July 2015 for his and ex-wife Jennifer Garner's kids.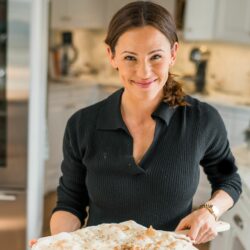 Birthday
April 17, 1972 (50)
Jennifer Garner is an American actress and film producer. She made her screen debut in the television adaptation of Danielle Steel's romance novel Zoya in 1995. She later had roles in series Time of Your Life (1999–2000), Dude, Where's My Car (2000), Pearl Harbor (2001), and gained widespread fame playing CIA officer Sydney Bristow in the ABC spy-action thriller Alias. She has won a Golden Globe Award and a Screen Actors Guild Award for Outstanding Performance by a Cast, and received four Emmy Award nominations. She was previously married to Ben Affleck.
She is also an activist for early childhood education. Jennifer Garner is a board member of Save the Children USA, and co-founder and chief brand officer of the organic baby food company Once Upon a Farm.