The Collierville Animal Shelter in Tennessee was looking to get an Australian Shepherd mix named Waffle House adopted. With the new Ant-Man and the Wasp: Quantumania in theaters, they noticed Waffle House had a similar handsome look, easy-going attitude, and smirk to Paul Rudd.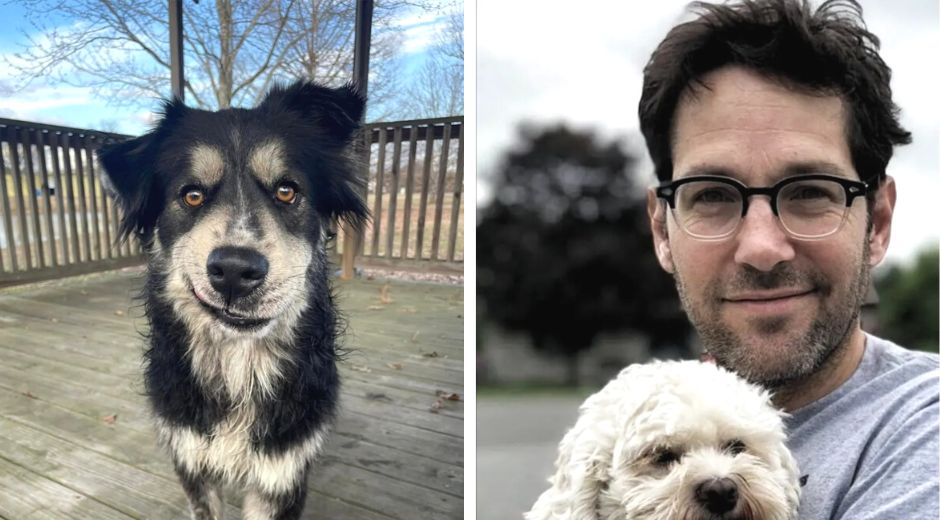 So they nicknamed him Pawl Ruff and wrote this on his adoption page, "Like Mr. Rudd, I'm a gentle, easy-going fella, the kind of guy you want to be your neighbor, best friend, or life long companion. Maybe I really am the canine version of Paul!". They then tweeted out their in-depth comparison on Twitter to the @AntMan Twitter account, which went viral.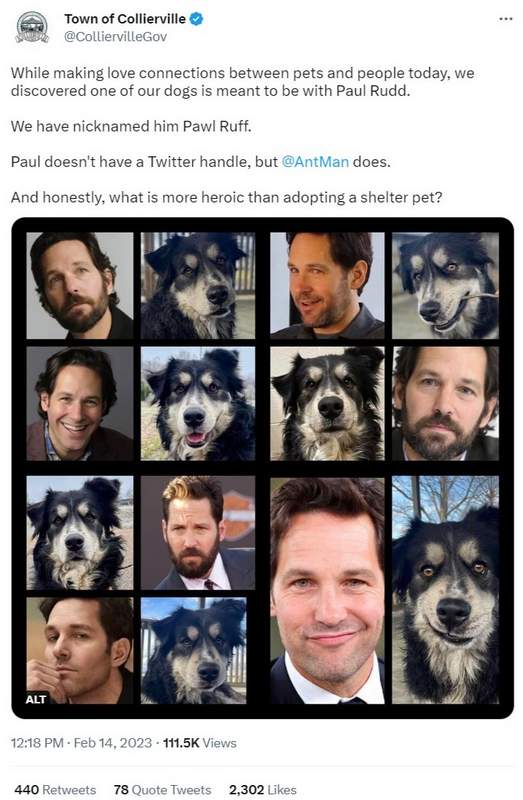 Pawl Ruff didn't get adopted by Paul Rudd, but he still got his happy ending. The viral Tweet got national attention, which led to many applications to adopt. Jennifer Roy, who was already looking for an Australian Shepherd, will take him home on Sunday under the new name Rowdy.
You can check out the celebrity pet profiles of the Ant-Man and Wasp: Quantumania below: