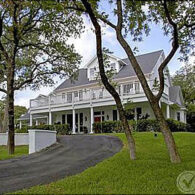 Eddie's Rescue Ranch in Texas
Named after a dog of Kelly's that ran away, her ranch for rescued animals covers 14 acres in Mansfield, Texas. It's home to over 80 rescue animals, including 30 dogs, 14 horses, 3 ponies, 4 mini-horses, 4 goats, 2 pigs and more. She uses this ranch to provide veterinary care for rescue animals and help them find forever homes. This property also includes her 6,880 square foot home. Miss Daisy and Boss Hog
Kelly had two pigs she rescued that she eventually gave to her brother.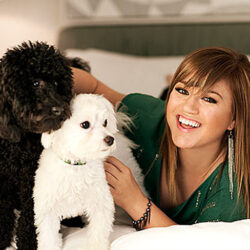 Birthday
April 24, 1982 (41)
Kelly Brianne Clarkson is an American singer and songwriter. She started singing in high school, performed in musicals and trained as a singer. After high school, she was offered full scholarships to several universities thanks to her musical talent, which she turned down. She decided to focus on her music instead, but didn't attract much attention from record labels. She eventually turned down contracts from Interscope Records and Jive Records, with Kelly saying they wanted to stick her as a "bubblegum act" and she felt she could do better.
Despite her talent and promise, her career continued to stall after high school. This was until her friends convinced her to audition for the first season of American Idol in 2002. She went on to win the first season, launching her career. Unlike many reality show winners and runner-ups, she was able to continue her success up until today with 7 studio albums and multiple tours. She has also won 57 awards, including 3 Grammy Awards, 4 American Music Awards and 12 Billboard Music Awards. Thanks to all this, she has an estimated net worth of $28 million.
Kelly is also a big supporter of animal rights. She has mentioned how she rescued an overweight cat from a shelter and adopted dog found during Hurricane Katrina. She also owns a ranch to house and help rescue animals until they can find forever homes.